The next-gen MX-5 will be a hybrid and launch by 2026.
The new MX-5's front end appears to take design hints from Ferrari
Mazda's MX-5 is the world's biggest-selling roadster
Over the past decade, Ferrari hybridized their LaFerrari and most recent 296 GTB, McLaren added electric motors to gasoline engines on their P1, Speedtail, and Artura and Porsche made a hybrid out of its ballistic 918 Spyder. Now, more reasonably-priced brands, like Mazda, are planning to electrify their next generation of sports cars, and one iconic name at the top of the list is the MX-5.
But as Japan's biggest-selling car magazine, Best Car suggests in its computer-generated illustration of one possible design direction, the next-generation MX-5's front end appears to have been influenced—especially the grille—by the Ferrari Roma. Check out the photo below of Best Car's rendering of the future MX-5 and then look at the similarities with the Roma's nose. And yes, even the headlights seem to have taken hints from Maranello too.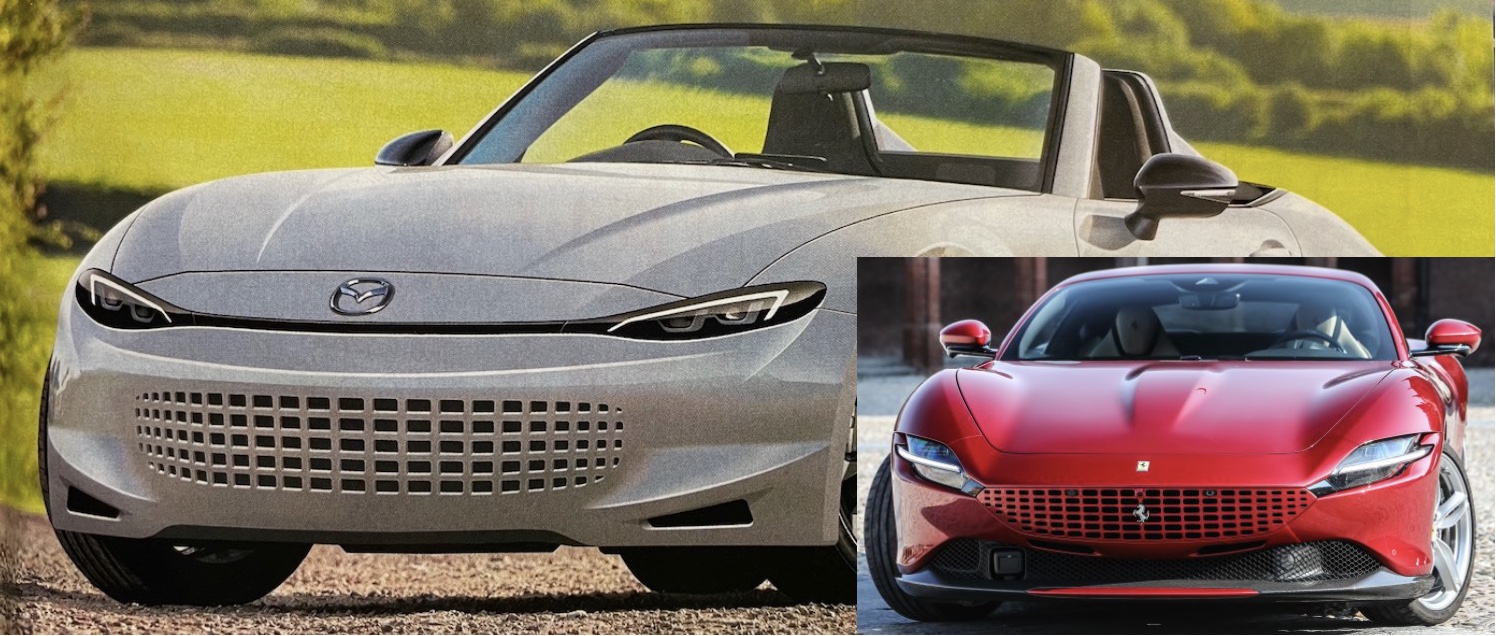 However, it's still early days, so we should not read too much into the radical styling direction that the Japanese magazine is suggesting. Mazda may decide to go in a totally different slant with its new grille design.
One thing though is for certain. The MX-5 is a legend. The little Mazda coupe was born in 1989, and has gone through four generations over the past 33 years, as it firmly lodged itself into the Guinness Record Book with well over one million sales. It also inspired the Porsche Boxster, BMW Z3, Audi TT and Mercedes Benz SLK, among others.
Now, we are hearing murmurings from inside Mazda that their fifth generation MX-5, probably to be called the "NE" version and due in 2026, will be its first-ever hybrid sports car. This of course all makes sense because company bosses have commented in the last year that they plan to electrify every vehicle in their lineup by 2030. The Hiroshima firm has said that 25% of its cars will be battery electric vehicles, while 75% will translate into hybrids, which includes mild hybrids and plug-in hybrids. That means we can expect 3 EVs, 5 PHEVs and 5 hybrid or mild hybrids over the next 8 years.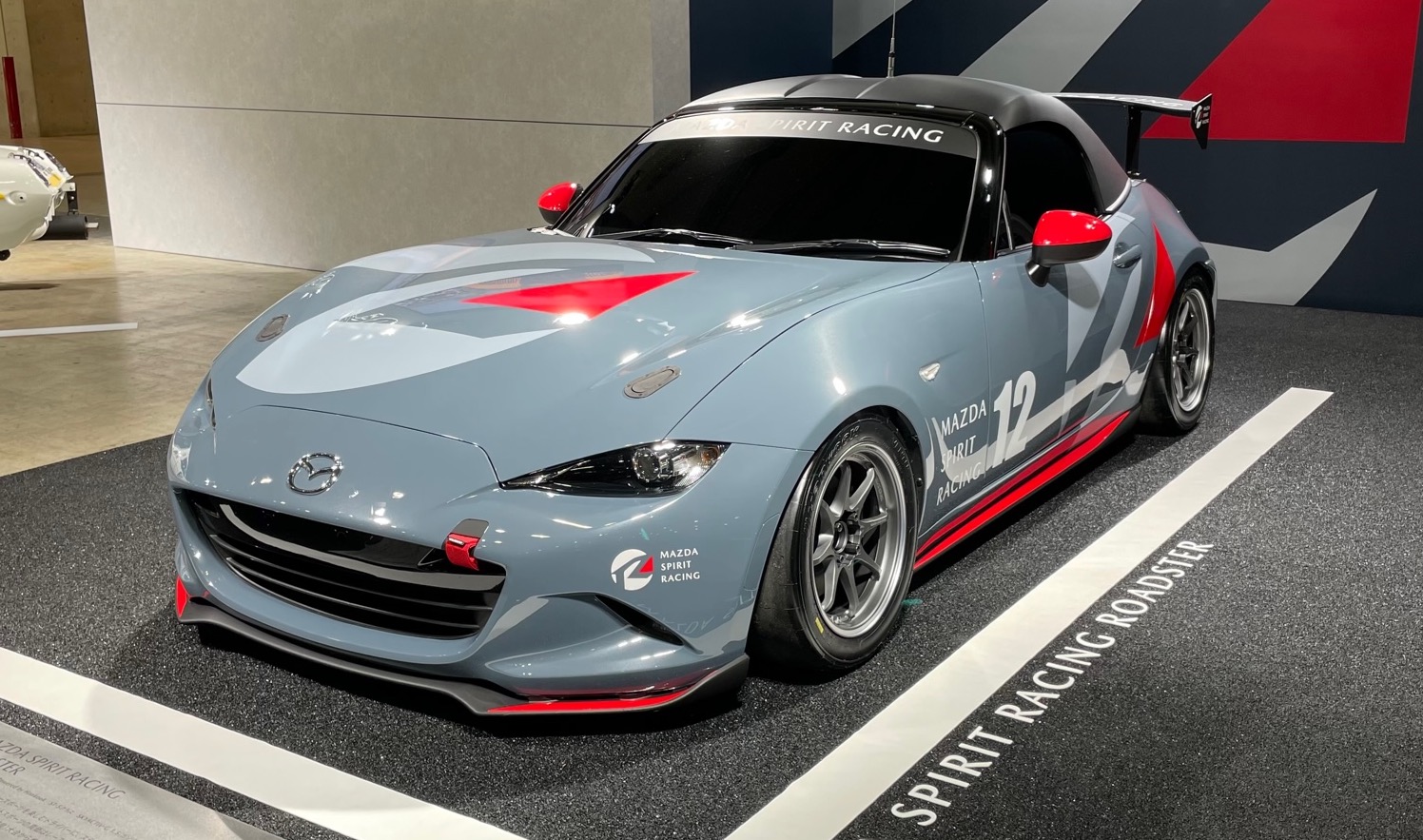 The new MX-5 will not however be the brand's first hybrid with the mild-hybrid fitted MX-30 debuting in 2020 and the CX-60 plug-in hybrid appearing this year.
Just which powertrain—mild hybrid, hybrid or plug-in hybrid—Mazda engineers will adopt for the next-gen MX-5 is still under wraps, but given that the coupe needs to remain as lightweight as possible while benefiting from added performance and good fuel economy all at the same time, then it would appear that a mild hybrid system fits the role perfectly. The hybrid powertrain will allow engineers to use a small gasoline engine, arguably a 1.5-liter 4-cylinder unit and add a hybrid system to give the MX-5 beefy acceleration but with acceptable fuel economy.
OUR THOUGHTS
To be honest, we don't mind those design hints from Ferrari. It looks sleek, gives the car greater presence on the road and makes it look bigger than it is. But we somehow think Mazda will further tweak that front end, giving it more identity and uniqueness. One thing is for sure—after chatting numerous times with Mazda's designers, we know that they will be working extra hard to keep the car's weight down to a minimum, and to do that, you cannot go adding on hefty motors and battery packs. So the mild hybrid appears to be the option here.