The choices for car buyers are growing rapidly: It's no longer just white or red, sedan or truck or SUV, gas or electric or hybrid. Buyers must now also consider which connected services they should add to their purchase.
It's all about subscriptions. Carmakers are embracing a new business model that requires paid subscriptions to access everything from entertainment options to navigation to hands-free driving. Of course, all of that is on top of regular monthly car payments.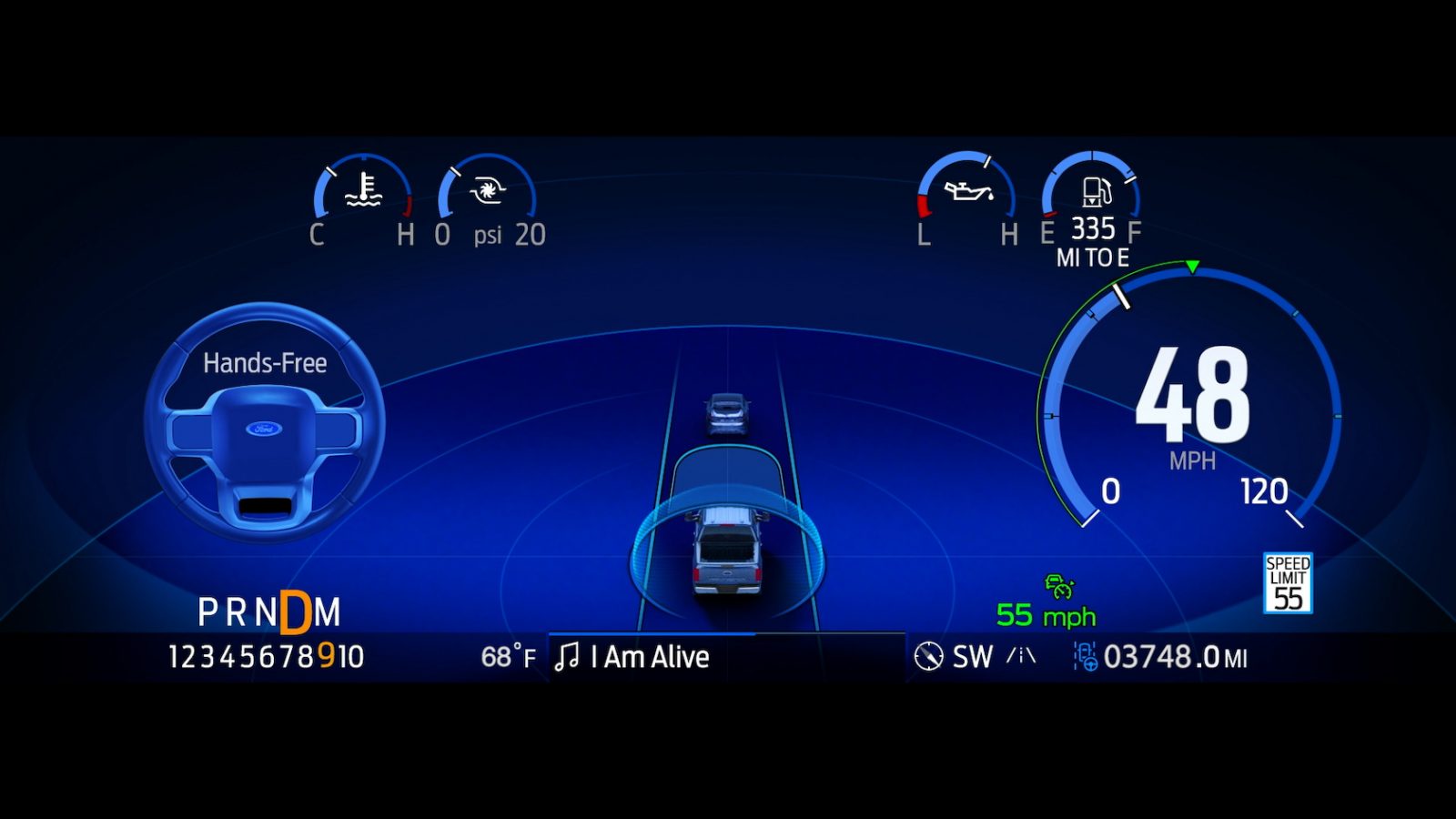 Leading the way was Ford which recently announced new options for accessing its top-rated BlueCruise hands-free highway driving technology. Buyers can activate BlueCruise at the time of purchase for three years by adding the $2,100 cost into their financing.
Or, they can use BlueCruise for free for 90 days, and then activate it later for $800 a year or $75 a month. They can even subscribe for a road trip and reactivate it as needed.
Industry leader Tesla just sliced $3,000 off the price of its "full self-driving" beta software (which, despite its name, still requires users to "keep your hands on the steering wheel at all times"). It's now $12,000 upfront or $199 per month.
In contrast, three years of GM's Super Cruise highway hands-free system costs $2,200 upfront on Chevrolet and GMC vehicles, and $2,500 for Cadillacs, after which it's $25 a month or $250 per year via subscription.
Meanwhile, German carmaker Mercedes' Me Connect $150 annual subscription bundle, for example, includes everything from live weather and traffic to software for finding and reserving a parking space.
Car buyers are open to subscription add-ons — if they get to try the services first, according to a recent S&P Global Mobility survey.
Many potential buyers balk at handing over thousands of dollars at the time of purchase for technology features they're not sure they'll ever use, the survey found.
82% of respondents who had experienced a free trial or an existing connected service plan said they would "definitely" or "probably" pay for it on a future car.
Interestingly, respondents said they don't want a subscription for features like heated steering wheels or seats — as BMW found out. "When everything becomes a subscription, it becomes overkill," says Yanina Mills, senior technical research analyst at S&P Global Mobility.
The big picture: Automakers savor the prospect of collecting recurring revenue from car owners by transforming their vehicles into connected tech platforms.
Subscription options can generate huge profits for carmakers. GM, for example, is targeting $20 billion-$25 billion a year in software and subscription revenue by the end of the decade — 10 times what it takes in now from its OnStar-connected vehicle service.
Likewise, Ford recently said that it's currently making "hundreds of millions" on software with gross margins over 50%. The company says it expects to multiply that figure by 10 times over the next several years just based on current growth.
OUR THOUGHTS
Consumers are shrewd. They only have so much room in their budgets for subscriptions — and won't pay for features that are already available on their smartphones or can be easily used on the dashboard. In fact, watch out for significant developments like GM's decision to phase out smartphone mirroring — strategically Apple CarPlay and Android Auto apps — in favor of a built-in Google-based infotainment system that allows consumers to download their favorite subscription apps.