Fisker Ocean achieves a combined WLTP range of up to 440 miles, exceeding previous estimates
Like Tesla, Customers can now configure their Ocean EV via the Fisker website
Fisker Centers+ locations to open across Europe and the US throughout 2023, starting in April in Vienna and Copenhagen
With its latest claim about range, Fisker is fairly and squarely throwing down the gauntlet to EV industry leader Tesla. Fisker this week announced that its all-electric Ocean Extreme has a combined WLTP range of up to 440 miles, the longest range of any battery electric SUV sold in Europe today. This figure exceeds the company's previous estimate of 390 miles for the range-topping Extreme model. In comparison, the 2023 model Tesla Model S has an EPA-rated range of 405 miles.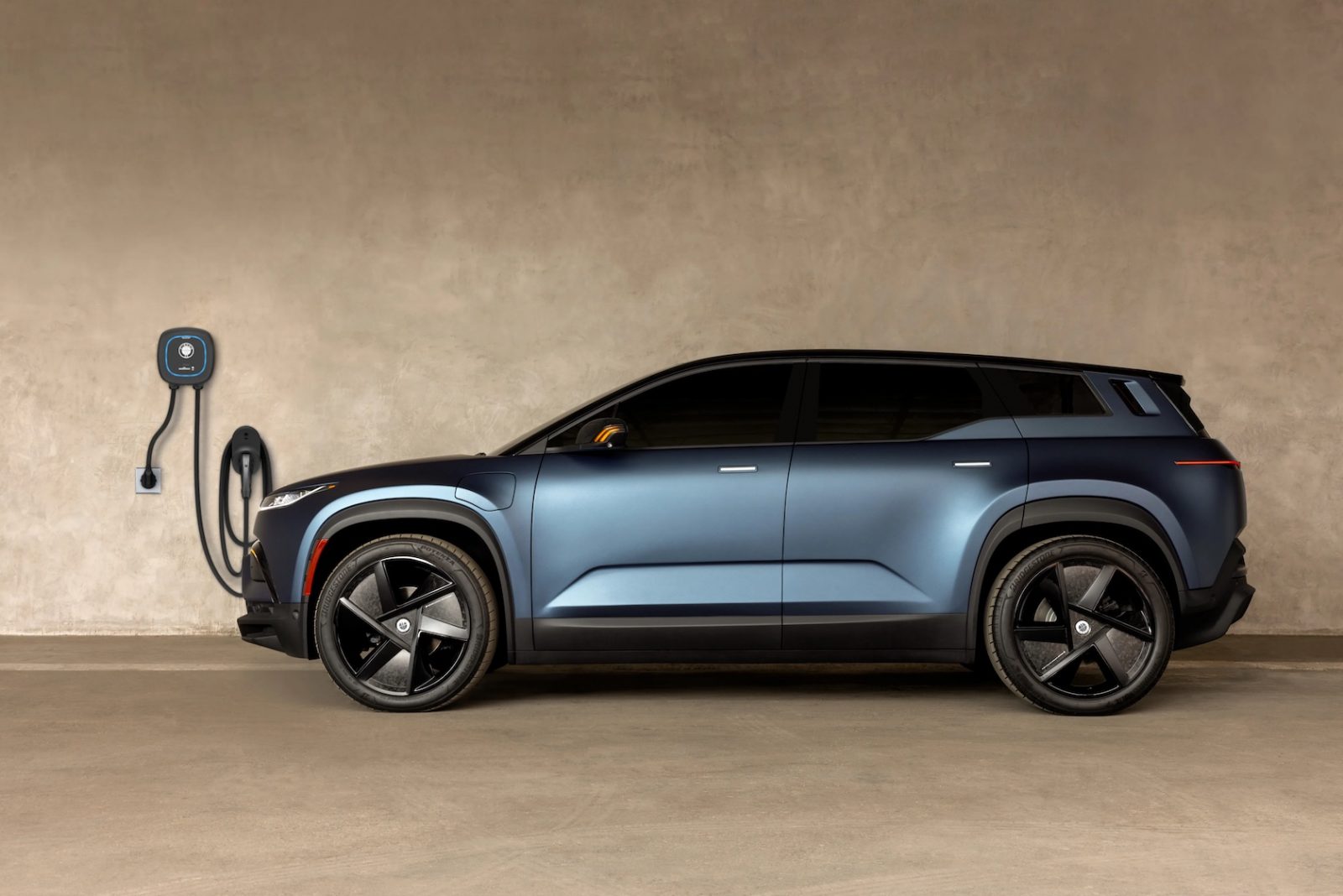 The EV with the longest range in the U.S. at the moment is purported to be the Lucid Air with an EPA-estimated range of 516 miles. However, if we were to equate the Ocean's WLTP-rated 440 miles to America's EPA rating, we'd end up with a figure in the vicinity of around 350 miles. Why? As a rule of thumb, EPA ratings are considered to be the most realistic, with only a few percentage points difference from what one might see in real-world conditions. The WLTP figure is just over 20% higher than EPA, which would drop the claimed 440 miles down to approximately 350 miles.
The California-based EV maker started production of the Ocean electric crossover in November 2022, at Magna-Steyr's plant in Graz, Austria, with the first units rolling off the assembly line being the limited edition Ocean One cars. Fisker claims that this variant is already sold out, but three additional trim levels will be available soon: Extreme, Ultra, and Sport.
The range-topping Ocean Extreme employs an all-wheel drive powertrain capable of providing up to 550 hp via a dual-motor setup, as well as a battery pack that offers a driving range of up to 440 miles, which as we say, needs to be tested in the U.S. According to Fisker, this drivetrain powers a responsive high-performance SUV capable of potentially driving from London to Glasgow or Paris to Frankfurt with range to spare.
Priced at $68,999 in the U.S., the Extreme is fitted with a 17.1-inch rotating center screen, SolarSky roof, California Mode, the world's first digital radar, and some tech called Smart Traction. Meanwhile, the base model Ocean starts from $37,499 and comes with a single, front-mounted electric motor with a driving range of up to 250 miles.
Fisker expects European homologation from authorities by April 28, 2023, with customer deliveries thereafter. The first European Fisker Centers+ will open in Vienna and Copenhagen on April 11, 2023, with additional Centers+ and Lounges across Europe and the US opening throughout 2023. Like Tesla, buyers can configure their Fisker Ocean on the Fisker website.
OUR THOUGHTS
It's all well and good to announce a WLTP figure in Europe and claim that the Ocean Extreme boasts the longest range in Europe, but until we can get an EPA-rated range, the European 440-mile range won't really mean that much, at least not in the U.S. The Ocean, however, looks the business and has some outstanding tech.