The Pear electric subcompact SUV from Fisker won't go into production until the middle of 2025, but it's obvious the automaker wants to start the hype train much before then.
Fisker recently revealed a lot more facts and figures about the new 2026 Pear which is expected to start U.S. manufacturing in July. The firm anticipates selling the Pear for a starting price of $29,900 before incentives, as it previously announced. Prior to that, we will get to see a production-ready model on display at the Fisker Lounge salon in Munich next month.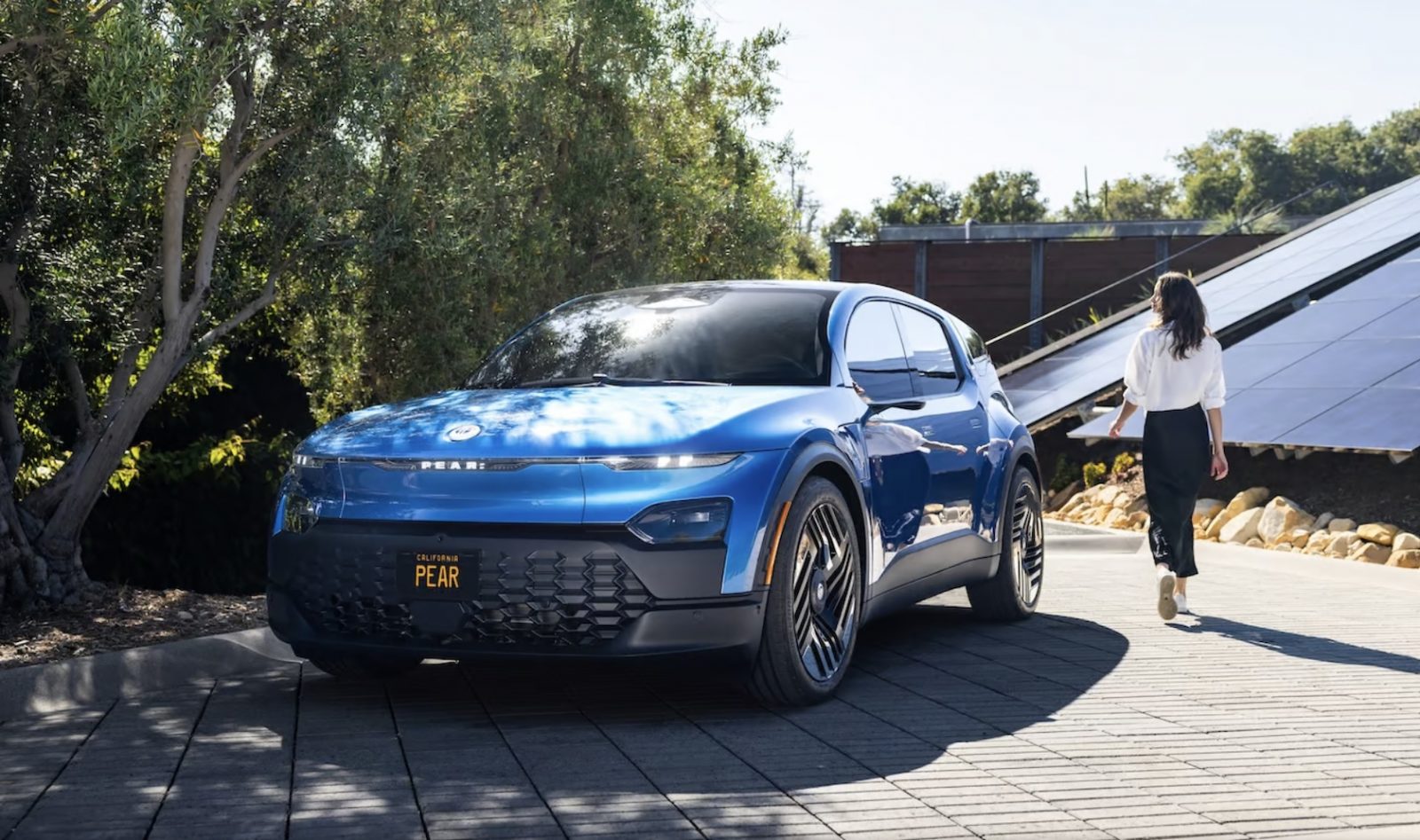 Fisker says that the Pear will be available with both short- and long-range battery options despite the lack of official specifications. The WLTP range estimates for these batteries are 180 and 320 miles, respectively, although these numbers might be a little lower for US-bound Pears because the WLTP range estimates used in Europe are frequently greater than those used by the EPA in the United States. Expect a 10 to 15% reduction in real-world range. The base model should be capable of hitting 60 mph in as little as 6.3 seconds, according to Fisker, and should be offered with both rear- and all-wheel drive. Fisker also promises a Pear Extreme, which will concentrate solely on pure performance.
The Pear will offer 5 or 6-seat configurations
The Pear will be available in five- and six-passenger configurations, with the latter utilizing a front bench seat in place of standard bucket seats. Fisker will also offer a more luxurious Lounge mode, in which passengers will be able to fold the seats flat for resting or relaxing, while an optional 17.1-inch rotating display will provide the entertainment.
The Pear's bespoke storage options are among its more interesting features. The 'frunk' or front trunk can be insulated for temperature-sensitive storage while up the back, a conventional liftgate has been replaced by a retractable trunk panel. Although we've previously seen it in action, Fisker assures that when the car is put into production, its operation will improve dramatically.
OUR THOUGHTS
We feel that $29,900 for a good-looking, fully electric SUV with 180 miles (maybe a little less) of range is a bargain that will resonate in the marketplace. According to Fisker, the Pear will employ a lightweight, low-cost platform that the automaker says will incorporate 35 percent less parts compared to current manufacturing methods. Getting the weight down should help will range and improve handling. But then again, in the world of EVs, a lot can happen between now and 2025.