We first mentioned Japan-based flying car, or should we call it 'air mobility company' SkyDrive last October. Since then, two significant developments have happened, so we thought it was time for an update. Instead of two seats it now has three, while SkyDrive also announced an agreement that will see its flying vehicles assembled at car and bike maker Suzuki.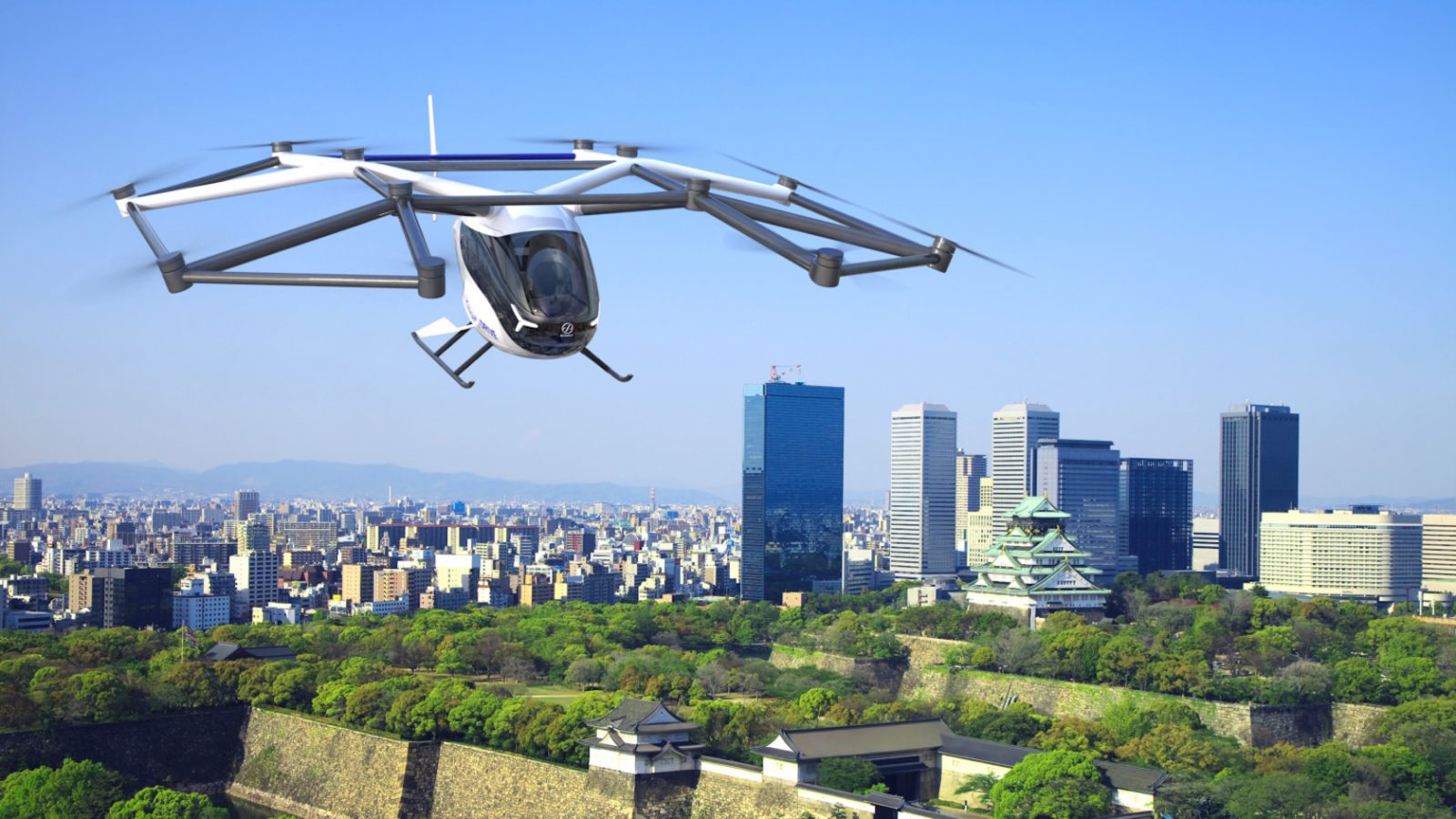 Unveiling the upgrades at the Paris Air Show on June a9, SkyDrive CEO Tomohiro Fukuzawa said the SkyDrive electric vertical take-off and landing (eVTOL) aircraft could now carry two passengers and one pilot, instead of just one passenger and a pilot. The flying car now gets an increased maximum take-off weight of around 3,100 lb, compared with 2,425 lb in the older spec. So with its layout of one seat in the front and two in the back, this eVTOL is now like a McLaren F1 for the sky.
The new upgraded fully electric SkyDrive can now accommodate not only 3 people, including the pilot but has a maximum takeoff weight of 3,100 lbs (up from 2400) and can fly approximately 9 miles, up from the previously advertised 5-10 miles.
Amid plans to have the program certificated by 2026, SkyDrive says "Our proprietary rotor dome design enables the aircraft to accommodate three passengers while keeping the aircraft compact."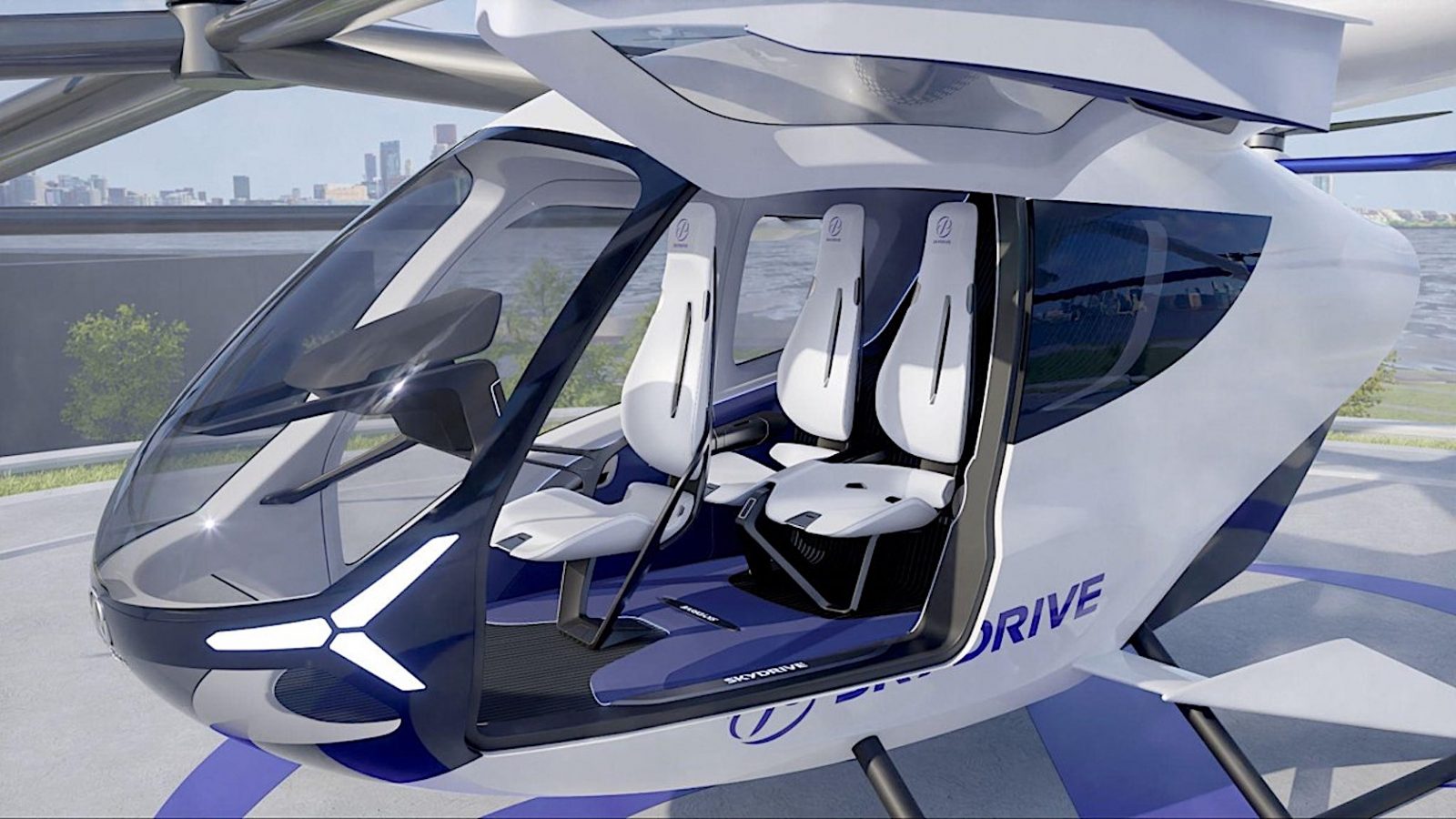 Fukuzawa confirmed that the extra seating capacity – which comes directly from user feedback – is not likely to affect certification moves. SkyDrive is aiming to have the Japan Civil Aviation Bureau (JCAB) certify it by 2026, with US FAA certification to follow not long after.
SkyDrive says the company plans to secure its airworthiness certificate by 2025, just in time for the Osaka Expo 2025, where it proposes to conduct demonstration flights.
Fukuzawa boasted that the company had already received "over 100 pre-orders" from companies in Asia and the USA. In a presentation at the Paris show, SkyDrive lists Vietnam-based investment firm Pacific Group and America's Greenville Downtown airport as just two of its customers.
Just as SkyDrive was announcing its extra seat arrangement at the Paris show, the company also revealed a partnership agreement with Suzuki that will see the Japanese carmaker assemble eVTOLs at its factory in Japan. With an eye to starting production as early as next year, Fukuzawa says that once fully operational, the facility would be able to build 100 aircraft annually.
OUR THOUGHTS
It's good to see SkyDrive taking advice from the paying public, and deciding to offer rides to two passengers instead of one. Based in the city of Toyota near Nagoya, SkyDrive is among a growing list of advanced air mobility companies hoping to capture a slice of the Japanese market as well as the burgeoning markets in the U.S. and Europe. Already three other companies – Volocopter, Vertical Aerospace, and Joby Aviation – have applied with the JCAB for type certification of their eVTOLs.