SkyDrive and Volatus announce collaboration to create viable flying car network.
SkyDrive's latest SD-05 flying car just received Japanese government certification.
Volatus's eVTOL infrastructure technology and charging stations will be critical to this U.S.-Japan alliance.
As part of a strategic alliance announced last week, Japan's leading electric Vertical Take-Off and Landing (eVTOL) flying car developer, SkyDrive Inc., and U.S. vertiport developer Volatus Infrastructure, plan to collaborate to develop advanced air mobility infrastructure.
Headquartered in Toyota City, right next to the head office of Japan's No 1 carmaker, aero tech startup SkyDrive recently revealed its compact, 2-seater, electric-powered SD-05 flying car and aims to launch a flying car service and cargo drones in the Osaka Bay Area in 2025 to coincide with the city's planned 2025 World Expo that year. Operated by a driver-pilot, the SD-05's flight stability is secured with the assistance of a computer-controlled flight system.
Meanwhile, Volatus, a Wisconsin-based company charged with the task of creating best-in-class eVTOL infrastructure technology, will offer its vehicle-agnostic charging station as well as an apps and maintenance programs to strengthen SkyDrive's push into the eVTOL sphere. SkyDrive will integrate Volatus' AAM (Advanced Air Mobility) infrastructure including vertiports ('helipads' for flying cars) and charging stations into their U.S. business platform, while SkyDrive will also support Volatus in expanding their eVTOL infrastructure into the Japanese market.
"Volatus is planning to build permanent vertiports in many states in the US, starting with Oshkosh, Wisconsin, and SkyDrive is looking to utilize their vertiports," said SkyDrive CEO Tomohiro Fukuzawa. "We believe our collaboration will accelerate and promote advanced air mobility."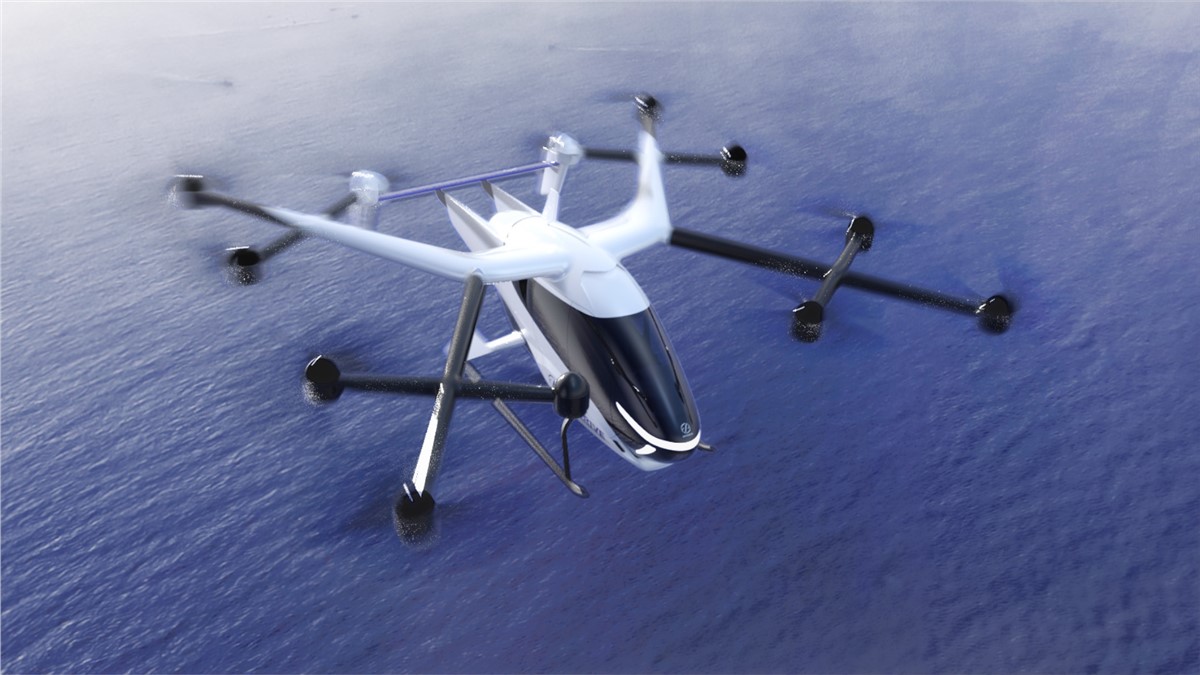 "This is a huge step forward for the global eVTOL industry," said Grant Fisk, Volatus Co-Founder. "We can best serve communities and make this technology accessible faster by working together. SkyDrive will play a critical role in creating our cargo hub."
SkyDrive's design director, Takumi Yamamoto said, "This aircraft is not just a simple means of traveling from point A to B. Based on the design concept of 'giving wings to daily travel,' it's also a safer and more enjoyable travel partner. Two years have passed since the announcement of the SD-03, which successfully completed its public manned flight test in August 2020, and we are very happy to be able to announce its successor, the SD-05.
SkyDrive reached a key milestone last week, when the Japan Civil Aviation Bureau accepted its application for type certification of the SD-05, meaning that the firm can now move forward with preparations to carry paying customers from 2025.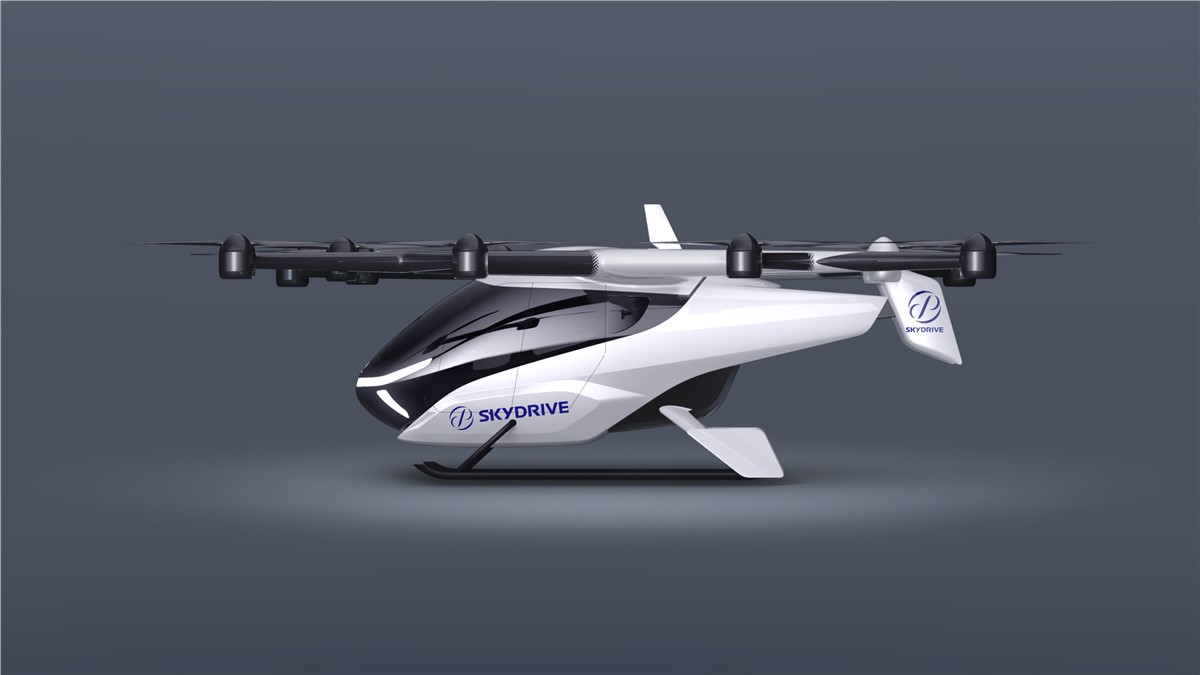 In alignment with SkyDrive's vision, Volatus is focused on making its eVTOL technology widely accessible to everyone by steering the AAM industry towards agreeable standards. Volatus has also committed to keeping the cost of its products and services priced to allow for universal accessibility. Volatus will provide tailored infrastructure packages to SkyDrive as one of SkyDrive's preferred vendors that includes eVTOL vertiports and charging facilities. These packages will also be extended to SkyDrive's customers as desired.
As governments in many countries start certifying flying cars, expect to see vertiports (helipads) popping up all over the place, and eVTOL aircraft flying in areas around ports and airports to start, before they slowly expand to wider city and rural areas.