A grassroots movement against self-driving taxis–known as robotaxis–has turned the common orange construction cone into a symbol of resistance.
In a movement that has become known as 'coning,' last month in San Francisco, members of a group called Safe Street Rebel began mounting construction cones on the hoods of robotaxis, thus shutting them down. The cones must be removed or the cars' systems must be restarted before they can resume driving. Since we wrote about the robotaxi issue one week ago, things have escalated, and a movement has gained traction.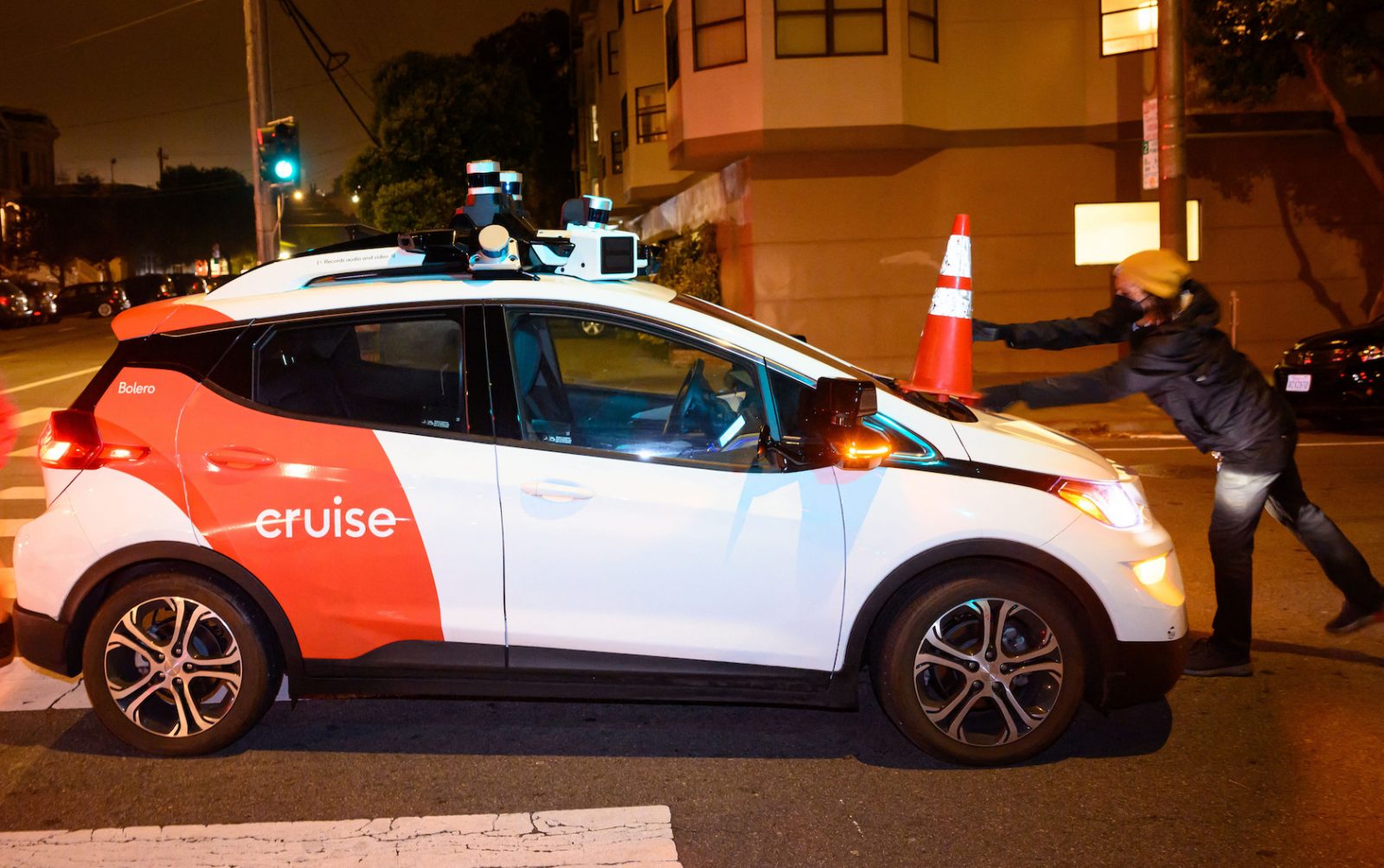 Prior to a contentious vote this month, in which the California Public Utilities Commission allowed the extension of commercial self-driving service throughout the city, the vigilantes started their vehicular mischief, which rapidly came to be known as "coning."
The San Francisco Municipal Transportation Agency, local police, and fire department officials all objected to the green signal, claiming that self-driving cars frequently impede emergency responders and cause traffic jams.
The two robotaxi companies operating in San Francisco, Waymo and Cruise, both declined to specify how frequently their vehicles had been coned.
Since the referendum on August 10, the events' frequency has sharply decreased, according to Cruise. A spokesperson for the corporation named Hannah Lindow claimed that the coning efforts were "tied to that moment" and that the protests will eventually die down.
However, Safe Street Rebel activists intend to continue their fight against autonomous vehicles, especially in light of the local transportation agency's formal plea to state authorities for a reconsideration of their ruling. The vote allowed Waymo to launch a business and Cruise to grow in the city.
According to Andy, a 27-year-old Safe Street Rebel spokesman, "It's definitely not over." Pushback opportunities are more prevalent.
He worried about the legal implications of the 'coning' episodes, which is one of the reasons he chose not to give his entire identity.
Coning cars may or may not be against municipal or state regulations. Safe Street Rebel claimed that its actions do not fall under the definition of vandalism as defined by the criminal code of California, which is "maliciously damaging, destroying, or defacing" property.
San Francisco Police Department spokesperson, Kathryn Winters said she had no information about any arrests or "any police action" against people for 'coning' cars.
Andy preferred the term "shenanigans" to the word "vandalism" when referring to coning behavior. He also declined to give his full name because he codes and works in the tech sector. Even though he claimed the phrase adequately captures his viewpoint on robotaxis and technological advancement in general, he did not want to be labeled a Luddite.
He said that many Safe Street Rebels work in the tech sector and that "we're skeptical of it because we work with it."
Despite an accident involving one of its cars with a fire truck just one week after the California Public Utilities Commission vote, Cruise said its self-driving taxis are safe. Pushing the robotaxi company side of the argument, Waymo and Cruise added that their vehicles provide reliable late-night transport for workers in addition to its taxis delivering more than 2 million meals to local residents who miss out on 3 meals a day.
There are deep, ingrained reasons why residents are rebelling—across the country! Several years ago, a group of concerned parents in Detroit paid for and laid a speed hump on a residential street to protect children from overzealous motorists. But the city officials ripped it up.
In 2022, the safe-street advocacy group Crosswalk Collective LA painted crosswalks all across Los Angeles after becoming frustrated with the lack of response from local government.
The group claimed, "The city of Los Angeles doesn't keep us safe so we keep us safe." They said that the city occasionally removed their white stripes while others were transformed into designated crosswalks.
OUR THOUGHTS
We agree with the coning vigilante 'Andy' who says that encouraging more people to bike, walk, and use public transportation would be more beneficial for San Francisco than robotaxis. He and many other concerned citizens oppose autonomous taxis because installing automated drivers in place of human drivers does not address climate change or larger traffic problems while depriving drivers of a job.