Four months after being slated for the local market, Honda Malaysia has finally officially unveiled the B-segment SUV, Honda's new WR-V. Boasting a full name translating as the "Winsome Runabout Vehicle," the WR-V goes on sale here in four variations.
What makes this SUV so competitive is its pricing. The entry-level 1.5L S, priced at RM89,900, is the first model in the WR-V lineup in Malaysia. The 1.5L E will be the second vehicle costing RM95,900. The luxurious 1.5L V model starts at RM99,900.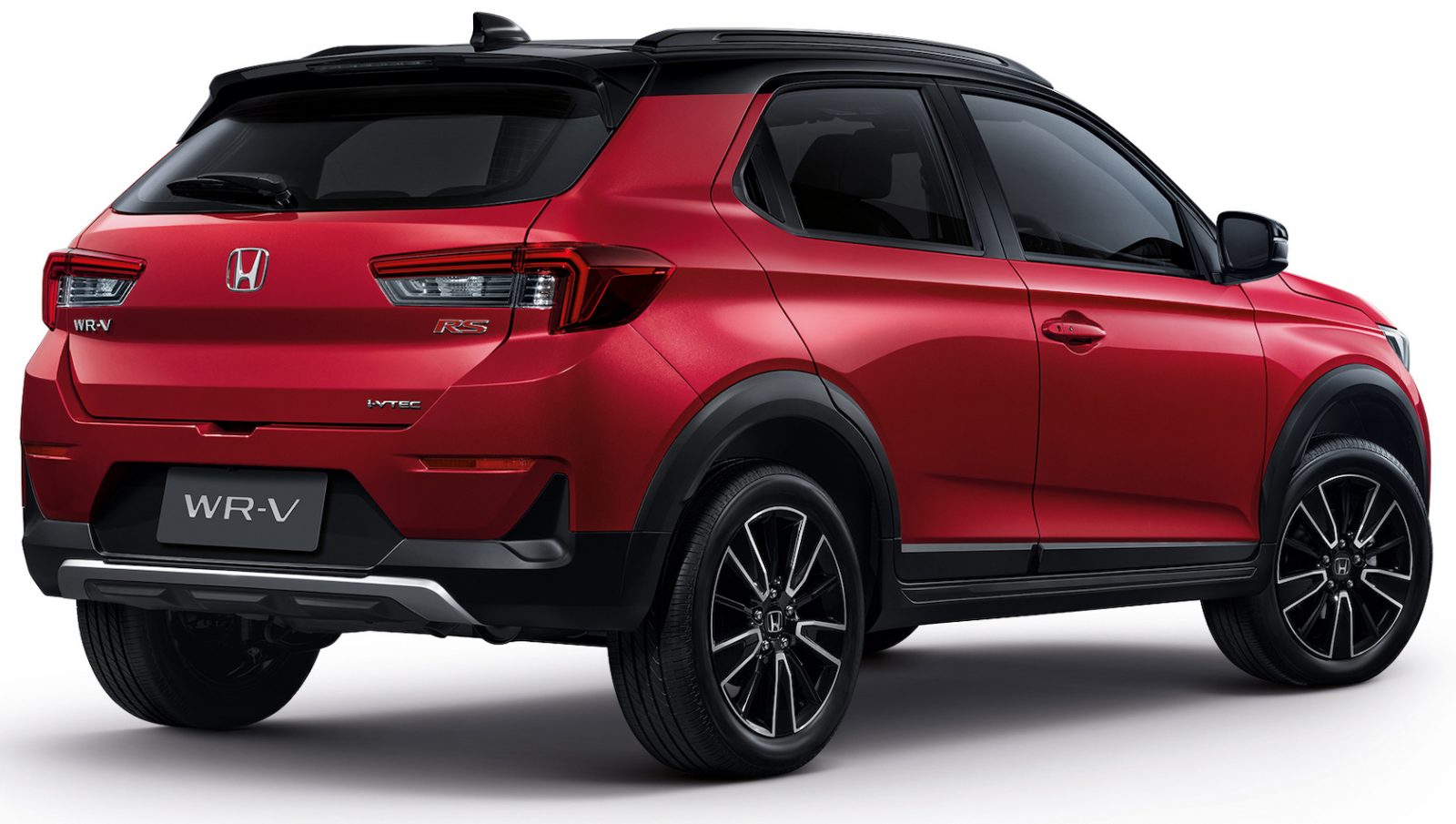 The range-topping 1.5L RS starts at RM107,900, making it only RM8,000 more expensive than the larger HR-V's base S model, which is presently listed at RM115,900 as a result of a recent price increase.
All of the WR-V models sold in Malaysia, like those sold in Indonesia and Thailand, are powered by a 1.5 litre naturally aspirated DOHC i-VTEC engine that produces a maximum torque of 145 Nm and 121 ps. The powerplant is the same engine that can be found in the City and base HR-V Grade S, and it is combined with a CVT.
In Malaysia and beyond, the WR-V will directly compete with the Perodua Ativa in terms of size. Although the two vehicles are around the same size, the WR-V feels a little bit more compact than the RS due to its lines, which also give it a sportier appearance in the case of the WR-V. It does have a tight, slightly aggressive appearance with its two-tone 17-inch wheels and chrome-checkered front grille.
But unfortunately, the Malaysia spec doesn't get the black roof option as seen on other models in South-East-Asia. The dashboard resembles that of the second-generation Amaze and BR-V, which it replaces in the local model lineup. This includes a shifting assembly carried over from the BR-V to a mechanical handbrake, an analogue instrument cluster with a MID display, or a 4.2-inch TFT screen in higher spec models. With the exception of a few cosmetic issues, everything is functional to the eye and touch.
The WR-V has a seven-inch Digital Audio touchscreen as standard equipment, and all variations are compatible with Apple CarPlay and Android Auto. The automaker's LaneWatch side camera system, two front USB ports, a multi-angle reverse camera, power folding door mirrors, and two rear parking sensors are also included on all specs.
OUR THOUGHTS
This WR-V is one of the most anticipated SUVs to land in Malaysia in a while. It boasts a reasonably powered 1.5-litre engine channeled through the fronts, LED taillights, a high-quality interior, sharp handling, and high levels of cabin comfort.