PROS
The CLS is the best-looking sedan from Mercedes in three decades
The CLS 220d delivers an astonishing 670 miles to a tank
It's beautifully crafted inside and handles superbly
CONS
Design-oriented focus means that the rear seats are a little cramped
At idle, the diesel engine still grumbles periodically
Has no electric version yet
When Mercedes Benz was developing the CLS nearly two decades ago, they code-named the car internally as the "Jaguar Fighter," purely because they wanted to create a car to compete with the XJ, a car sexy enough to appeal to women as much as men buyers. The original CLS of 2004 was their answer. Looking back at that trial now seems ambitious as it is almost impossible to generate the same levels of Jaguar slinkiness and sexiness in a Mercedes. Bluntly put, that first CLS was not the prettiest sedan on the block with its clumsy banana shapes molded into the body.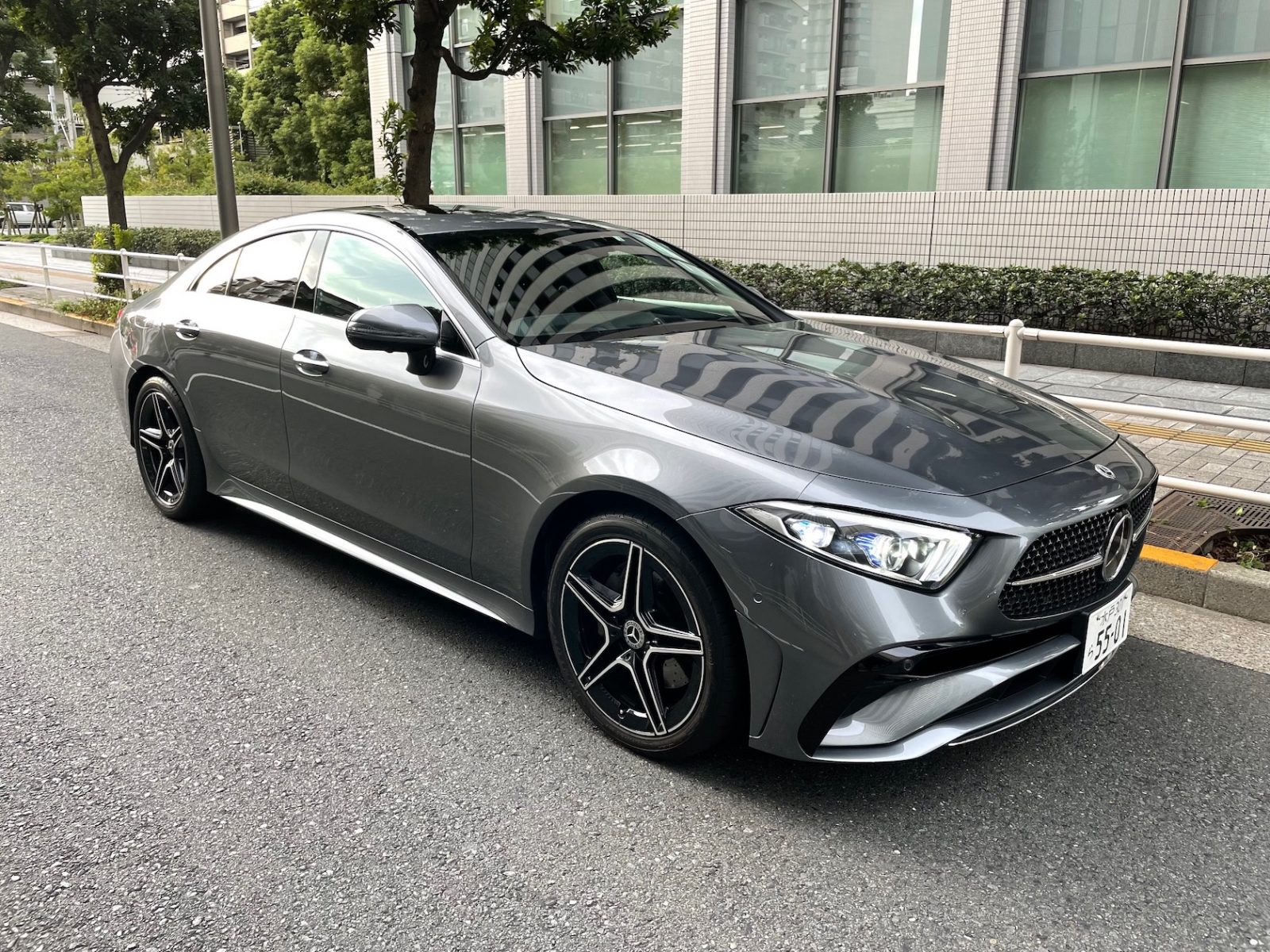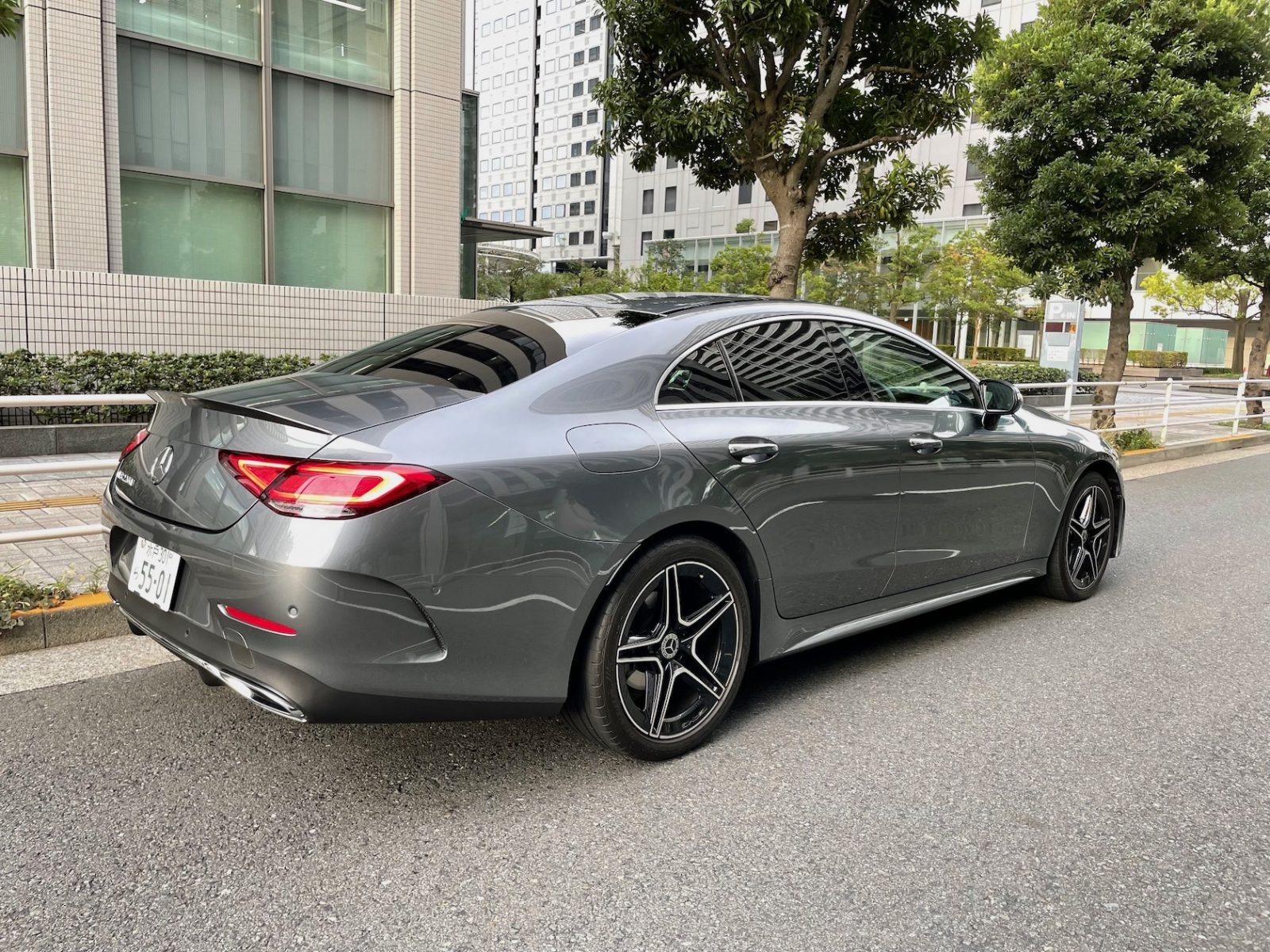 Products planners called the CLS a 'coupe'; but it's a sedan!
It drove well, had great ride quality, and looked wonderful inside with its wide dash covered in wooden veneer, much like the Jag XJ of the day, even if it lacked rear headroom thanks to that design-oriented slanting C-pillar. Product planners even dared to call it a 4-door coupe, when a coupe, in most people's mind refers to a 2-door. Let's just call it a sedan. Mercedes tried but fell short.
The second generation, which came along in 2010, was as controversial as the first, boasting more edgy experimentation around the nose section and a weird pontoon line featured in the rear fender. But, like the original version, it handled and rode well.
Then, in 2018, they launched the third generation CLS — and got it right. This is a supremely good-looking car, arguably one of the nicest-looking Mercedes we've seen in over 30 years. It's beautifully crafted and boasts superb proportions no matter how you look at it. The CLS is low and sleek and has a pleasant hint of old-world American muscle in the mix. And that level of finish kind of makes you wonder where Mercedes had been hiding their designers. Why haven't we seen such design flare before?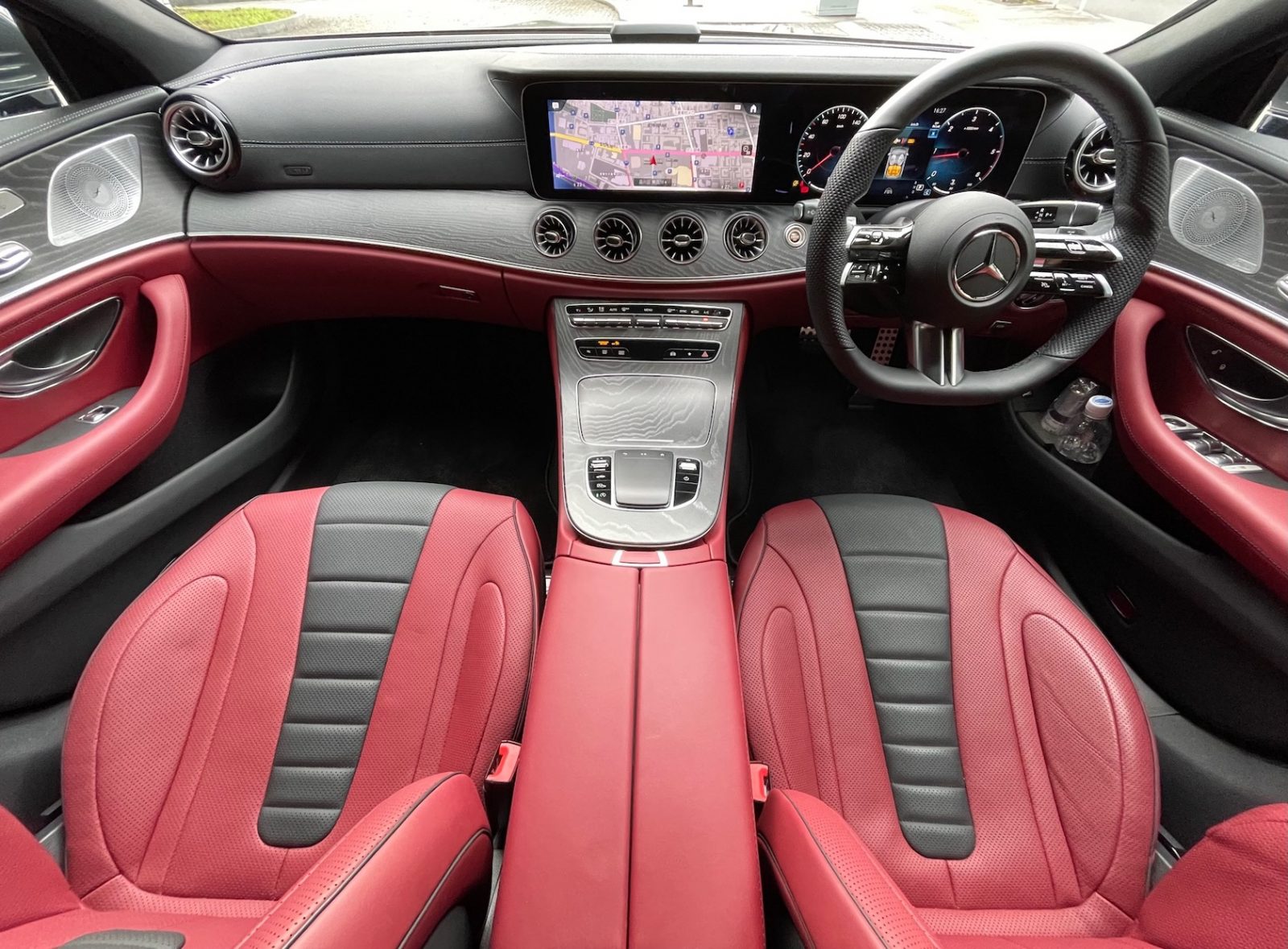 Now for the latest 2022 facelift, Mercedes chose the path of least resistance and expertly did not make a lot of changes. Yes, the grille is new, with its hundreds of mini-Mercedes 3-pointed stars, squeezed in neatly to add an extra air of refinement and luxury. It also gets new front and rear bumpers and the headlight design has also been tweaked.
The interior is exquisitely designed and centered around a large 12.3-inch touchscreen with gorgeous graphics. Our test car's red and black leather trim helped to add even more sexiness to the car's interior while the four centrally-located, polished aluminum air vents contrast superbly with the red seats and silver-colored dash surround.
Among its multiple powertrains, you can opt for the 450 gasoline spec with a 48-volt mild hybrid system or the 300d diesel turbo model with a 48-volt mild hybrid.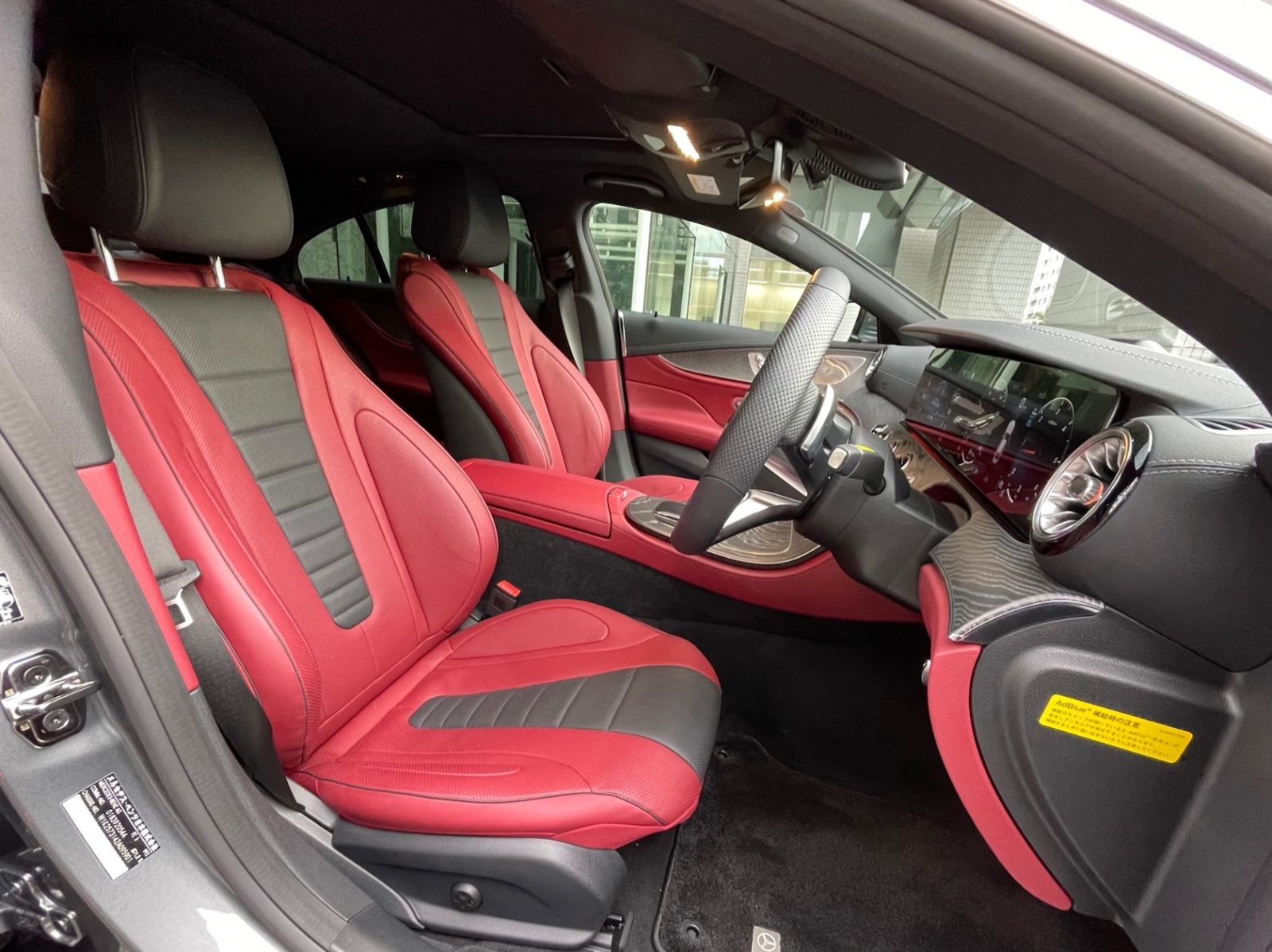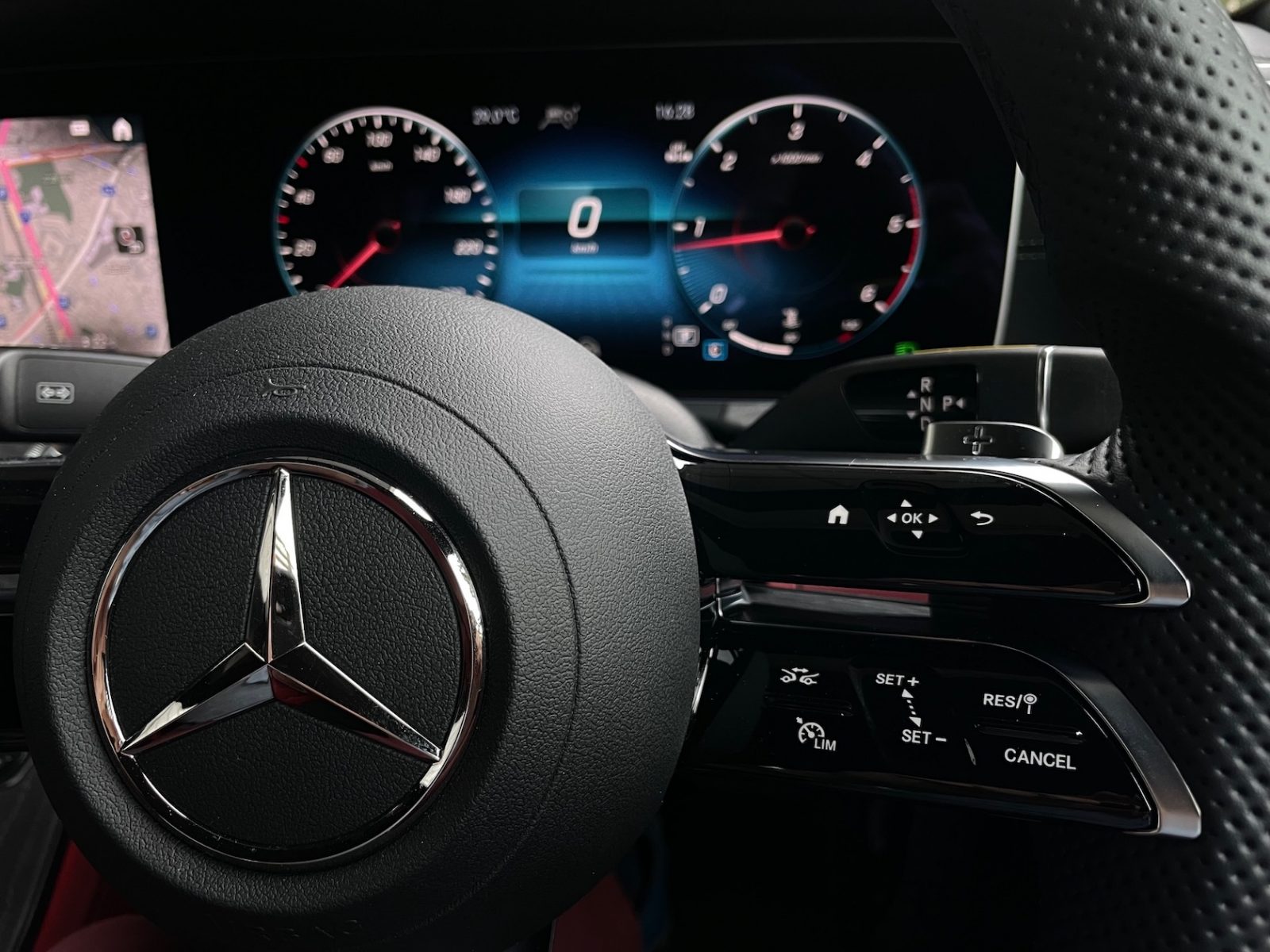 The CLS delivers over 670 miles to a tank!
We, however, went for the entry-level 220d turbo which is the model that most people will choose given its combination of frugality and performance. The 2.0-liter engine generates a healthy 194 hp and 295 lb-ft of torque. Yes, it is a diesel, and there are times, especially when at idle when it does grumble like a diesel, but for the most part, it offers high levels of refinement.
The CLS 220d is not particularly quick by today's standards, but with its 9-speed 9G-Tronic automatic gearbox producing smooth, quick shifts, its 7.5 second time from zero to 60 mph and 145 mph top speed are acceptable, especially when you consider that it achieves over 45 mpg. Now, it's here at this 45 mpg juncture that we need to sit back and concentrate on what that means.
Distance—that is what it means. With its 15-gallon fuel tank, that roughly translates to around 670 miles to a tank. That's over 1000 km in the metric world!! And that level of range is one feature that will weigh heavily on the minds of many prospective buyers, and sway many to lean towards the CLS—apart from the fact it looks great too, of course.
The CLS has bags of bottom-end torque and even with its humble 2.0-liter powertrain, generates enough get-up-and-go to satisfy most. Its sporty suspension settings and nicely weighted steering make it a fun car to drive in any condition.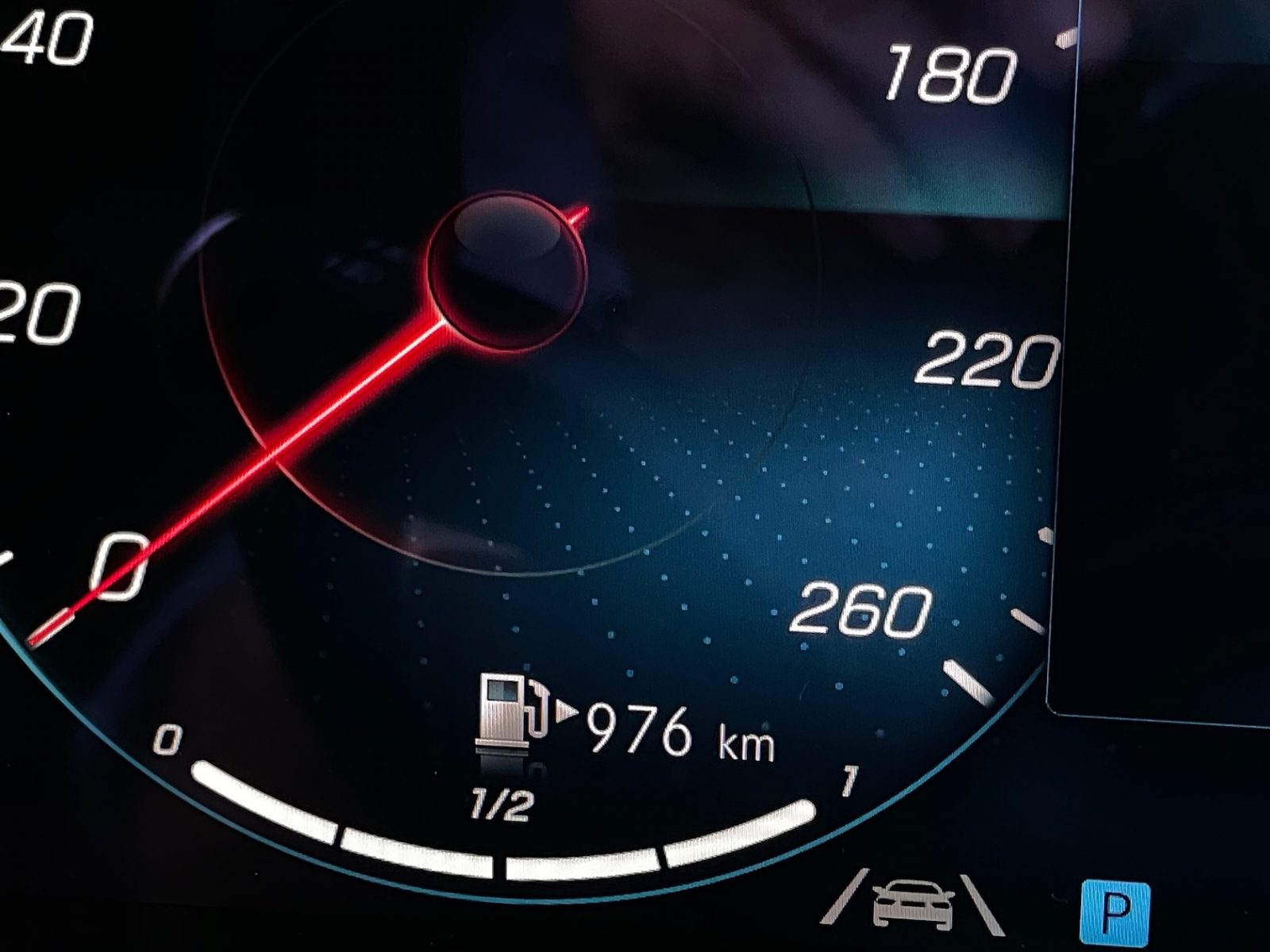 CONCLUSION
The CLS is a great package all around—boasting spectacular looks, superb mileage, and great ride, comfort, and handling, all rolled up in a pleasantly luxurious package. And its mega-range of 670 miles to a tank is something you cannot ignore. Apart from its leg and headroom-challenged rear seat due to that downsloping roof line, the only downside of the CLS is the fact that it does not have a fully electric version yet, given that Mercedes has launched the EQE sedan to rave reviews. Because if and when it gets an EV powertrain, it will be one of the best-looking sedans (sorry Mercedes, but this is NOT a coupe!) out there.