With more than 10,000 orders placed within the first 4 days, it went on sale, Tesla's Model Y is proving to be one of the hottest models to ever launch onto the Malaysian market. And with a starting price of RM199,000, it's certainly competitive!
The company is on fire, with over 1.3 million sales last year alone.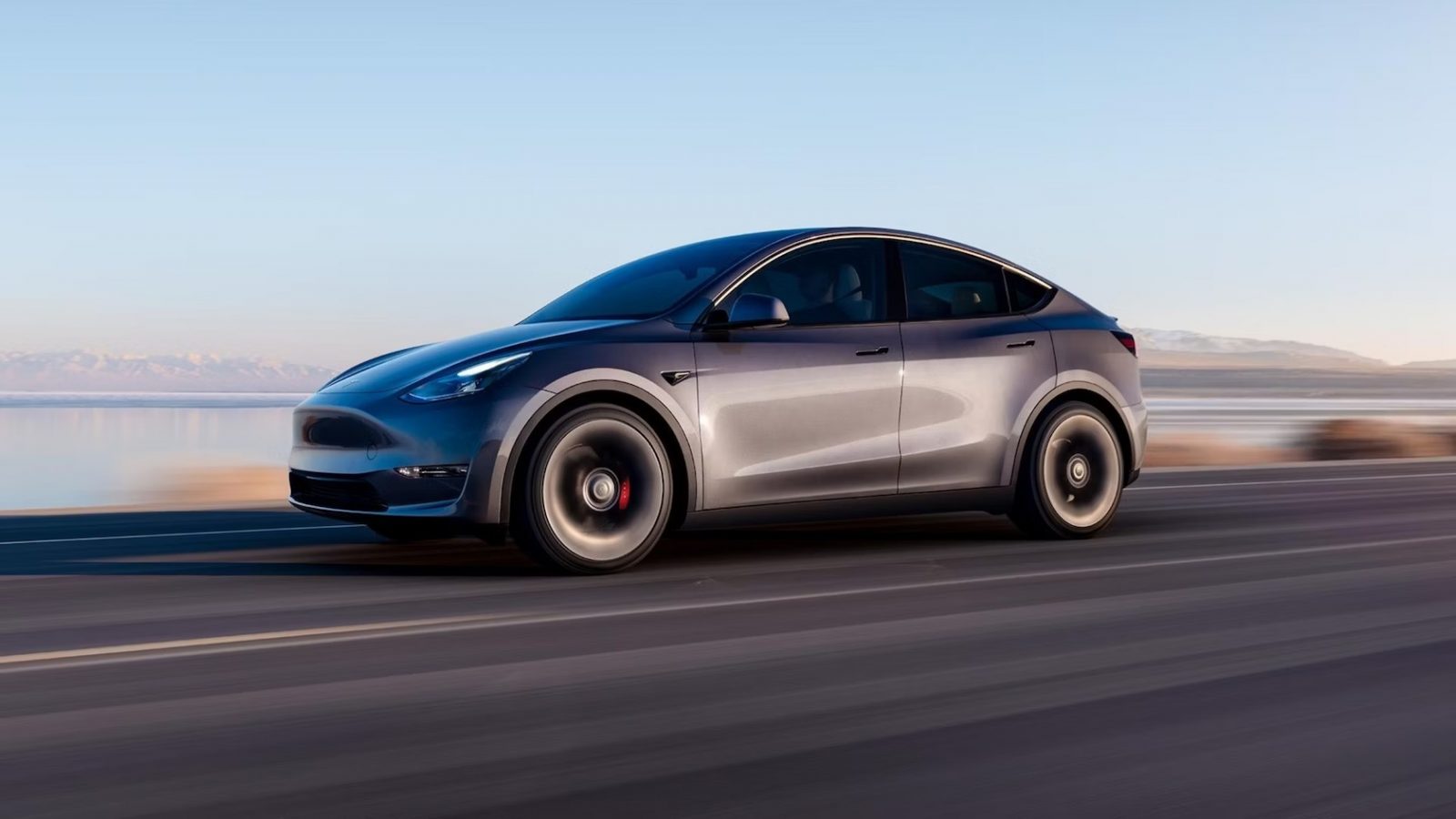 The Model Y went on sale in Malaysia last Friday, with thousands of electric car fans jumping at the opportunity to get their order in. According to Tesla Malaysia, there are three versions of the Model Y available, namely the Model Y (Standard) / Long Range / Performance. The specs for each variant are as follows.
The Standard Version pumps out 299ps and 420Nm of torque from its single motor powering the rear wheels. It will sprint from 0-100 km/h in 6.9 seconds and boasts a top speed of 217 km/h and range of 430 km on a full charge (WLTP).
Meanwhile the Long Range packs 514ps and 493Nm from its dual motor setup with AWD. This version will jump from 0-100 km/h in 5 seconds, with a top speed equal to the standard version—of 217 km/h. In contrast, its range is 533 km (WLTP).
Sitting at the top of the lineup is the Performance variant generating 534ps and 660Nm of torque thanks to its AWD dual motor setup + AWD. This version will leap to 100 km/h in just 3.7 seconds, has a top speed of 250 km/h, and boasts a range of 514 km on a full charge (WLTP).
For those buyers wanting something quite special and desirable, the Model Y must be at the top of the rankings and the fact that it has just gone on sale will mean that the exclusivity factor will definitely tempt many buyers looking for the latest, coolest car.
On the inside, the futuristically penned Model Y is the epitome of simplicity. Employing just one large i-Pad-sized 15-inch touchscreen that controls all car functions, and basically no other switches of dials anywhere, the Tesla redefines car interiors. Even the speedometer sits in the top corner of the touchscreen as the Model Y has no standard speedo or tacho like you might find on a more normal petrol-powered car.
OUR THOUGHTS
Over 10,000 orders in 4 days in Malaysia, a country of just 33 million, make this Tesla the rock star in the EV world. Sure, there are cheaper EVs out there, like the Funky Cat Ora at RM140,000, but the Model Y's desirability and cool factor will immediately negate its higher starting price tag of RM199,000. According to Tesla, the first Model Ys will be delivered in the first quarter of 2024.