Some 18% of new car sales in California are EVs
Two factors drive EV growth — Tesla and California
California's EV sales expected to double in 2022
These days, we often hear that electric vehicles are the flavor of the month and that every second car buyer wants one. Over the last twelve months, we've seen a huge influx of EVs coming onto the market including the Rivian R1T, Hummer EV, Ford F-150 Lightning, BMW i4, Toyota bZ4X, Subaru Solterra, Nissan Ariya, Volvo C40 Recharge, Audi e-tron, VW ID.4, and several Mercedes Benz models. That's in addition to the Tesla Model 3 and Y, Nissan Leaf, Hyundai Ioniq 5, Kia EV6, and Ford Mustang Mach-E already on the market. But in reality, just how popular are EVs?
According to figures just released in California, the sunshine state leads the rest of the country by a huge margin with nearly 18% of new car sales being taken up by EVs. That's almost one in five buyers opting for electrification, while for the nation as a whole, that number is just 6%.
Many anti-EV types say that tax breaks are the only reason that EV are able to hold their own in a marketplace still dominated by the internal combustion engine. The truth of the matter is that there are actually onto two factors driving the growth of EV sales — Tesla and California. Tesla may account for around two-thirds of all EV sales in the U.S. but it is not eligible for tax credits. In fact, if we subtract Tesla's substantial input from the EV equation, EV sales in the US would still be hovering around 4%.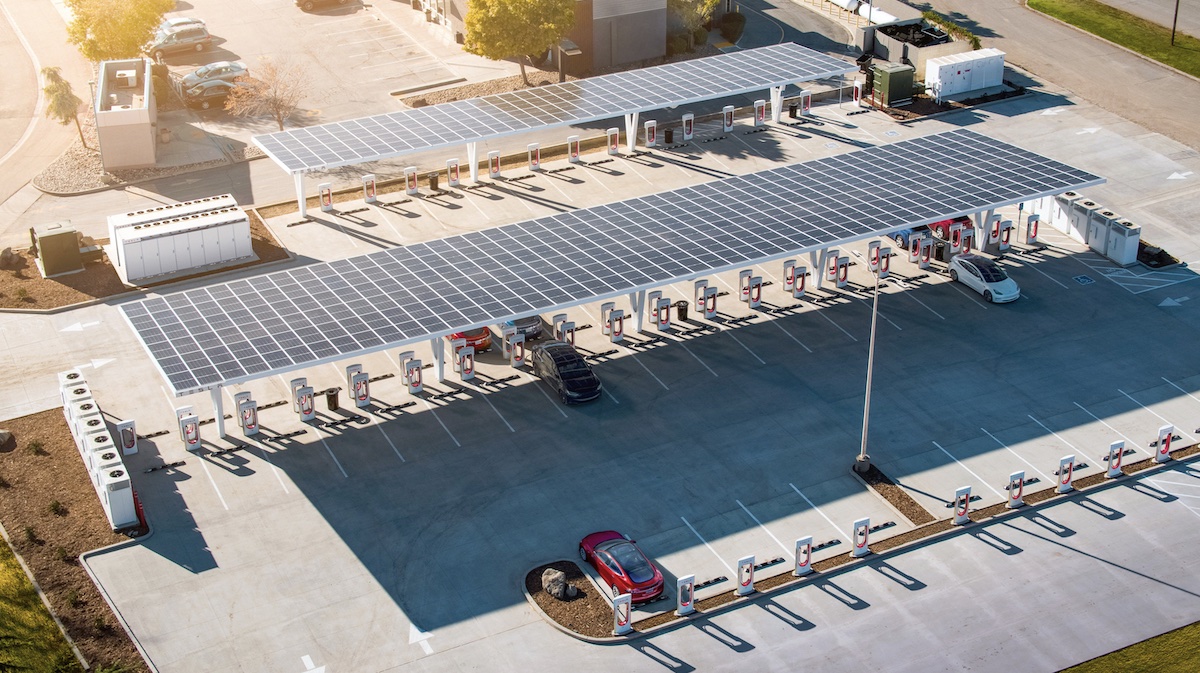 Just last week, California's Governor's Office issued a report on the state of its electric vehicle market that reveals just under 18% of all new cars sold in the sunshine state are fully electric. That may not sound much when compared to countries like Norway which boast new EV sales of 64% in 2021, and 85% if we include plug-in hybrids.
While EV sales only account for 6% across the entire country, that 18% figure for California is significant. In making that statement we need to note that of the 576,000 EVs sold in the US so far in 2022, over 250,000 were found homes in California. Translated, this means that 42% of all Zero Emission Vehicles (ZEV) sold in the U.S. were sold in California.
At this rate, we can expect the state's EV share to grow to 20% by the end of 2022 and double in the next 12 months as more and more people decide to make the switch from gasoline and hybrids. The reasons are mixed— EVs are starting to look more stylish, getting better range, enjoying a more EV-friendly infrastructure (more complete charging networks) and falling sticker prices. Also, we are expecting a slew of new EV pickup trucks and SUVs, including those from Ford, Chevrolet, and Toyota, to land in showrooms over the next year which should further stimulate the market.
One hurdle to EV proliferation is the charging network. While Tesla's Supercharger network offers the best and quickest charging in the country, many rival brands are left away behind with charging speeds.
OUR THOUGHTS
An abundant mixed bag of EVs will hit the market next year, further strengthening the large gains made in California this year but also helping the EV cause in many other states. One reason Tesla are so popular right now is because of their industry-leading Supercharger charging stations and blistering acceleration, which has helped to cement their brand image. Tesla CEO Elon Musk's constant about-faces also keep the industry and media guessing and interested in his brand—and at the end of the day, that's all that matters.