New Guinness World Records title for the largest parade of Mazda vehicles in the world set in Italy.
The new milestone was set at 'MX-5 Rally of Records' event held at Modena Circuit.
The MX-5 holds another Guinness record for most roadsters sold.
The Mazda MX-5 boasts many records. It has won Car of the Year awards in over a dozen countries and holds the Guinness World Record for the biggest-selling compact roadster ever with over 1 million units sold since its 1989 debut. Now it has another Guinness record.
Staged at the Modena Circuit in Italy, the 'MX-5 Rally of Records' has broken the Guinness World Records milestone for the largest parade of Mazda cars in the world. With some 707 MX-5s in attendance, the event beat the previous record set in the Netherlands in 2013, in which 683 cars took part.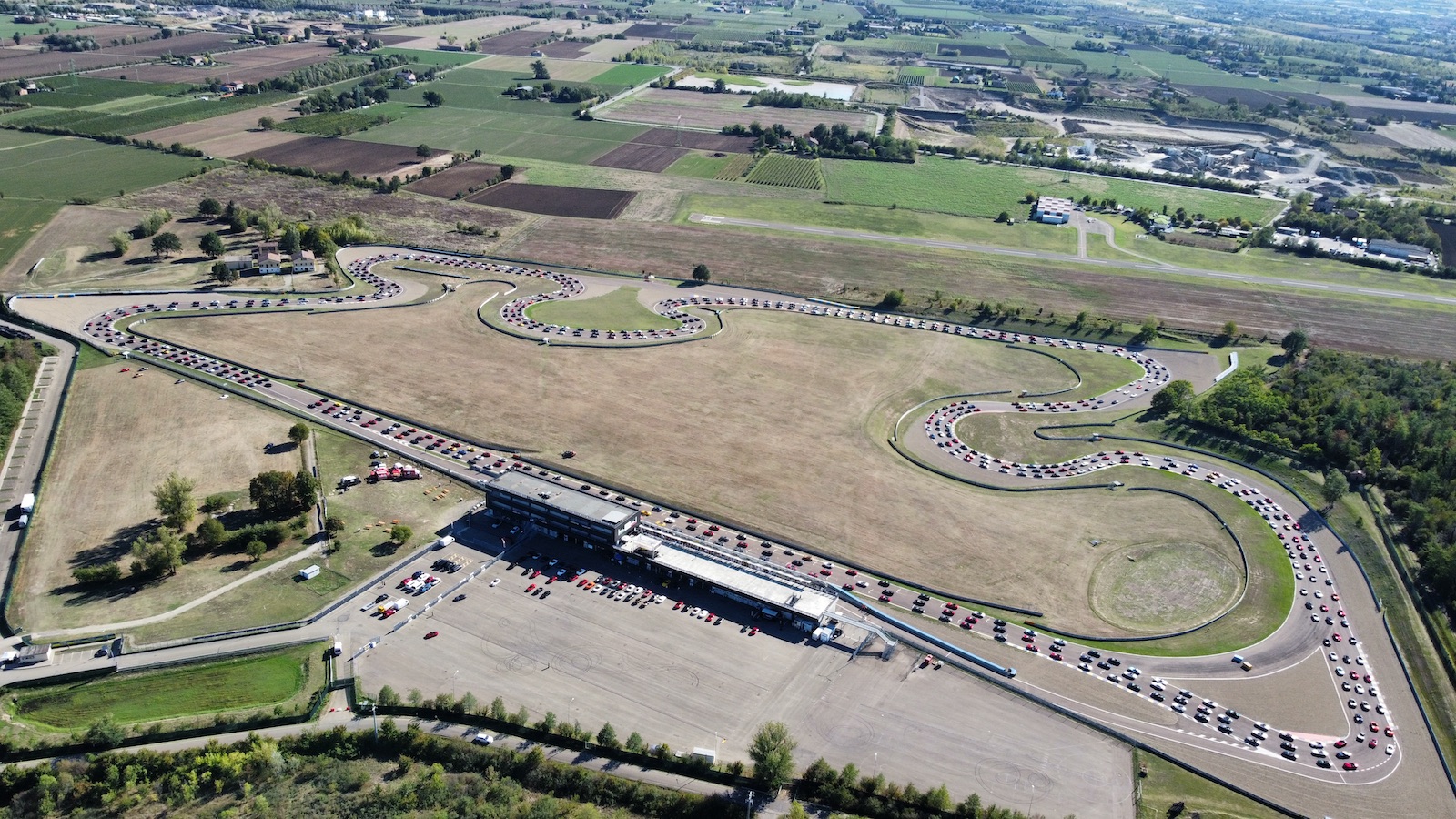 Held on September 18, the Italian parade brought together all four generations of the iconic MX-5 as the cars circled the famous Italian circuit under the watchful eye of an official Guinness World Records adjudicator, who at 6pm made the record official to the delight of thousands of MX-5 fans from all over Italy and Europe.
The unique rally gave the team at Mazda Italy the chance to get behind the scenes of the MX-5's development with a special guest from Hiroshima. During the record-breaking event, there was also a 'Fun to drive will never die' presentation with Japanese chief engineer Nobuhiro Yamamoto – who oversaw the development of the third and fourth generation MX-5s.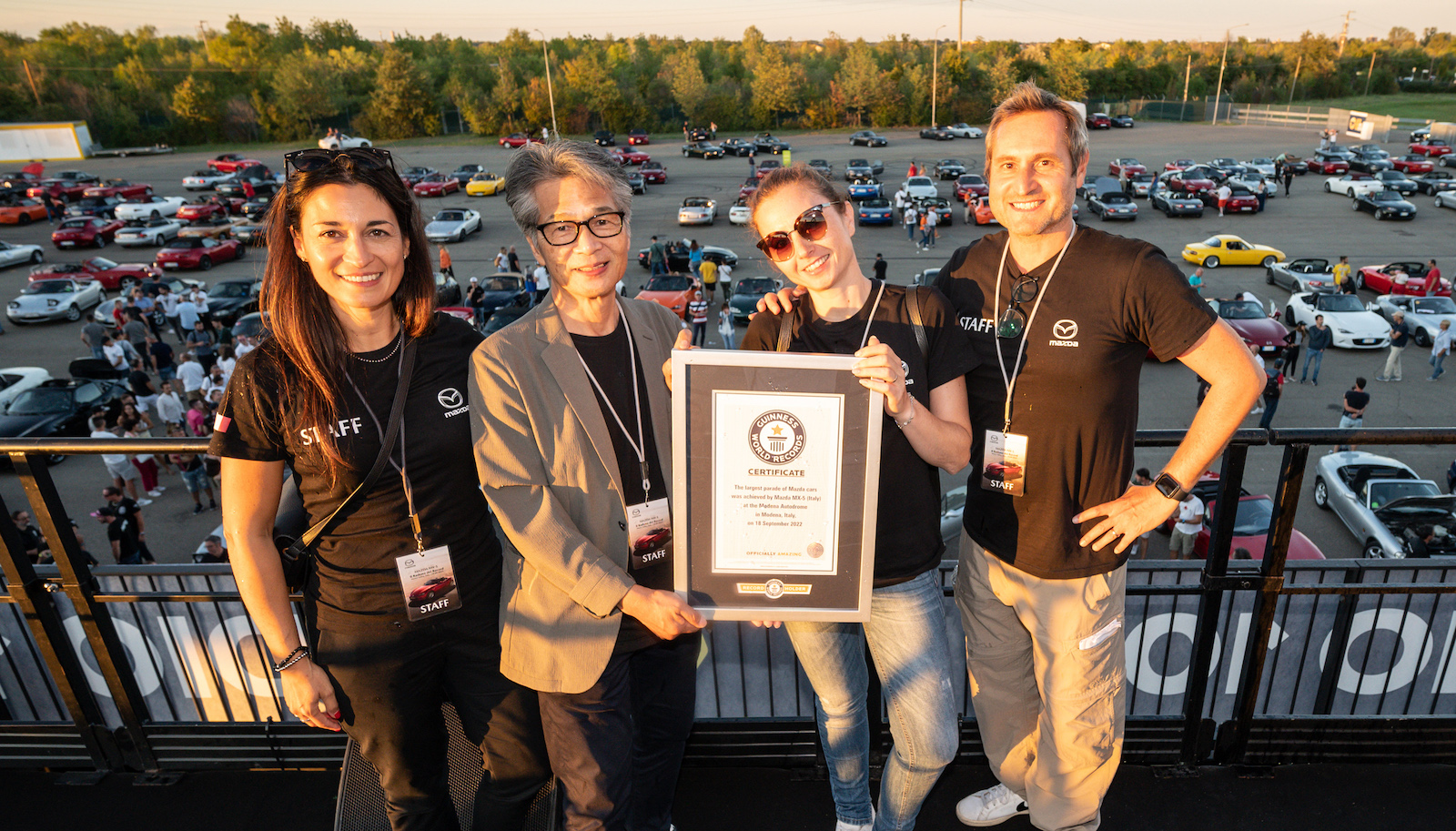 The MX-5 has another distinction. It was the car that sparked the birth of roadsters like the Porsche Boxster, BMW Z3 and Audi TT.
With each generation, however, the MX-5 got bigger and heavier, until Mazda bosses decided to take the 4th generation back to the basics of 'lightweight fun' and 'Jinba Ittai' (rider and horse as one) driving dynamics.
In September 2018, Mazda offered buyers the brand's best-ever engine — an updated 181-hp version of the 2.0-liter Skyactiv-G powerplant featuring lighter pistons and con-rod, upgraded camshafts, exhaust valves, fuel injectors, throttle valve, and air intake, all of which boost performance and allow it to spin to a heady 7,500rpm redline.