There's a lot happening at Mercedes-Benz Malaysia right now. In addition to strong rumours that two new electric Mercedes models will be launched in the country in Q4 this year, the brand has also just announced the appointment of Amanda Zhang as CEO and president of Mercedes-Benz Cars SEA II, replacing Sagree Sardien who will advance as Head of Region Overseas of Mercedes-Benz Cars in Stuttgart.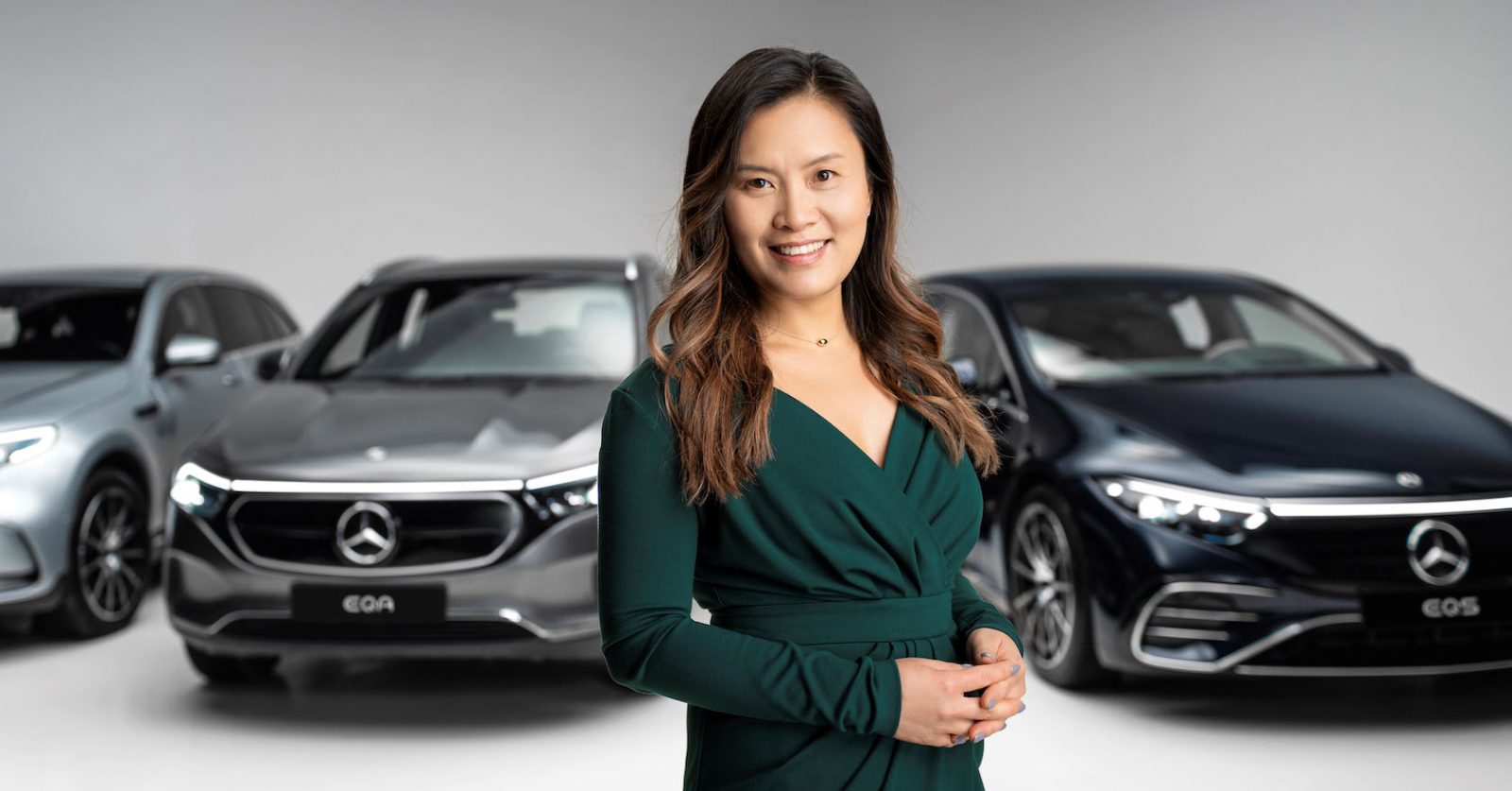 Appointed as Malaysian CEO in 2021, Sagree Sardien ushered in the launch of its first locally assembled electric car, the Mercedes-Benz EQS 500 4MATIC. Meanwhile, Zhang started her career with Daimler's International Management Associate Programme over 20 years ago. Since then, she has successfully managed multiple international projects, including the "Journey to China," which involved relocating all wholesale operations from Hong Kong to Beijing.
While Sardien was instrumental in debuting the locally-made EV, the brand actually already offers the EQA, EQB, EQC, EQE, and EQS as well as the AMG EVs, the EQS 53 and the EQE 53. According to a source close to Mercedes Malaysia, the two new models expected in showrooms by year's end are the EQE SUV and the EQS SUV, as these are two electric vehicles not yet available in the Malaysian market.
Mercedes EV sales in Malaysia have swelled by some 200% in the first half of 2023 with the company's EV growth domestically surpassing the global growth of 120%.
As the jacked-up stablemate of the EQE saloon, the new offering is a large all-electric SUV based on a bespoke platform called EVA-2. The car's underpinnings are shared with the EQE and EQS saloons, as well as the new EQS SUV, and for now, it's only offered with a dual-motor powertrain, with either 288hp. The SUV's twin motors are powered by a 90kWh lithium-ion battery pack, delivering 407-550 kms according to America's strict EPA ratings. The EQE SUV is capable of charging speeds of up to 170kW, which will add up to 200 kms worth of range in 15 minutes.
In a recent interview, Bettina Plangger, vice president of Mercedes-Benz Malaysia, said that, "People are increasingly interested in EV vehicles, as the number and variety grow. There is big demand for EVs. We are very optimistic that we can reach this target for Malaysia."
Plangger stated, "At the end of the day, it's not about price, but what can you offer your customers for that price," in reference to the advent of more inexpensive EVs in Malaysia. We strive to use the greatest technology and provide the best possible services to our clients.
OUR THOUGHTS
It sounds like Mercedes Malaysia is pushing the boundaries of leadership and new vehicle launches back-to-back and in a tight time period. The brand has a lot to show, as Mercedes arguably boasts the largest lineup of EVs on the market now. Expect prices to start a little north of RM419,888 which is the current sticker price of an EQE 350+.