If you're looking for an off-grid, hi-tech, battery-powered camper, then this one may be for you. A new electrified camper from an ex-Apple engineer's startup promises to turn trailer camping into zero-emissions motoring.
The Pebble Flow is a self-propelled trailer designed to eliminate range anxiety for electric vehicle (EV) owners looking to tow a camper. It's got a 45 kWh battery powering electric motors that push the trailer along while it's being towed, improving range and efficiency.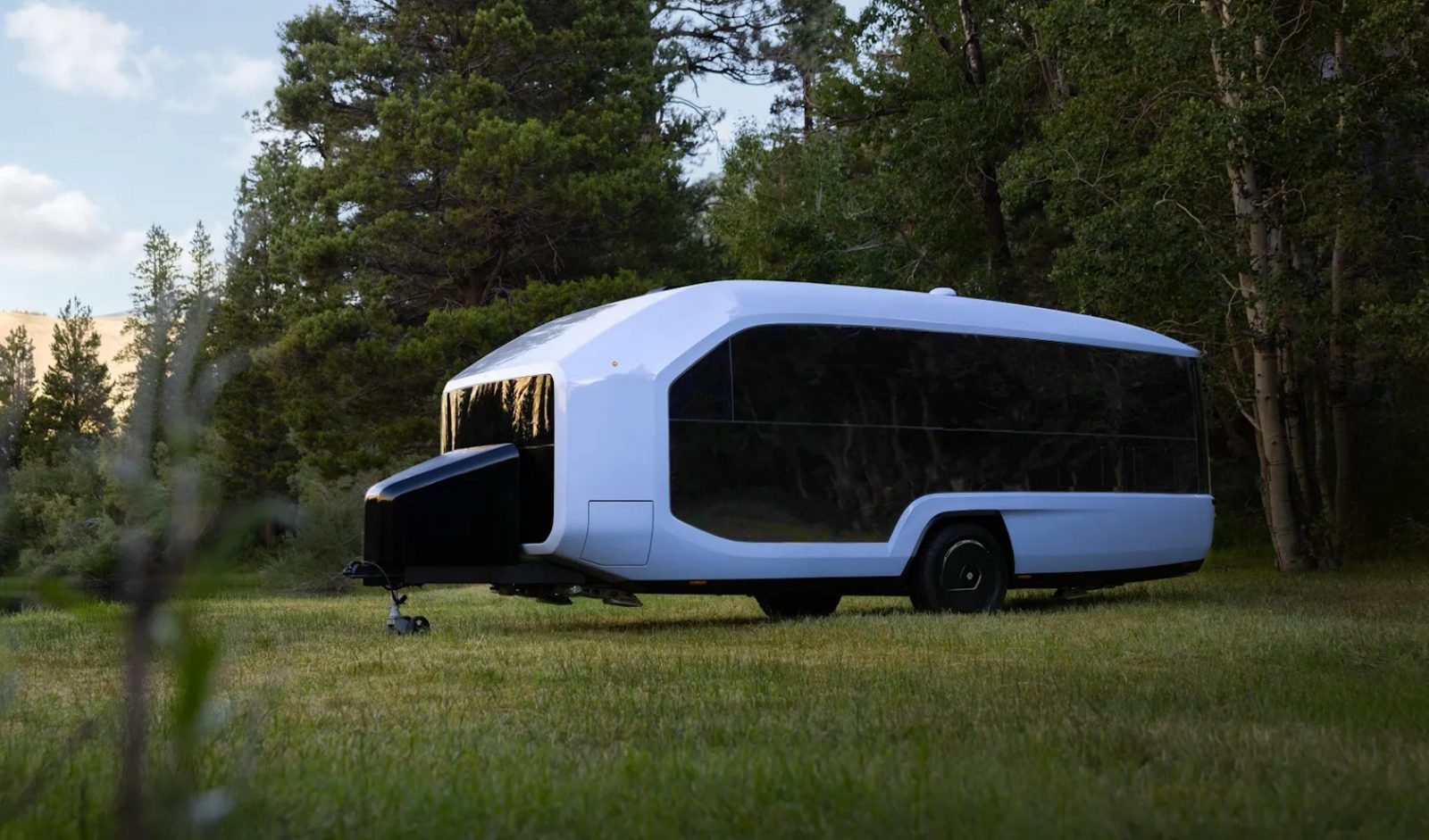 The same battery, in combination with rooftop solar panels, can provide enough energy to stay off the grid for up to seven days, Pebble says. The interior is bright, airy and features large windows — think an Apple Store on wheels.
High-tech features like "Magic Hitch," which autonomously hitches the Flow onto a user's vehicle, and "InstaCamp," which automatically deploys stabilizers, stairs, and an awning, will solve camper user's biggest hassles.
While the Flow was clearly designed with EVs in mind, it can work with any vehicle capable of towing at least 6,200 lbs. So even gasoline-powered vehicles will get an efficiency boost too.
But be warned. This camper is not cheap. Shipments are set to begin late next year, starting at $109,000. Pebble founder and CEO Bingrui Yang is pitching the Flow as not just a camper, but an "extension of your home. When you park at home, this is a really nice office — it's actually a nicer office than a lot of people have," says Yang. 
"And you can use it as home energy storage — you don't need to buy another set of batteries for home storage, or generators. And when you want to spend time as a family in the outdoors, just take this as an RV."
OUR THOUGHTS
Given how a whole generation got used to working remotely during the Covid pandemic, completely transforming the work habits of multiple companies and workers, this electrified camper might just be the zero-emission answer to those looking to get away in style. However, we think that the $109,000 price tag might just be a bit steep for a camper, even as hi-tech as this. As a prototype—something to show what is possible—it works. But to be viable we feel the price needs to drop by about half.