A Chevy EV, originating in China, could replace the Malibu sedan
Company CEO Mark Reuss says that the sedan will have 'low-roof' proportions
The new EV will employ GM's signature Ultium battery tech
A quick quiz: how many sedans do you think are left in Chevrolet's lineup? Five, you say? Maybe three? How about one? The Malibu. That's right folks, unprecedented SUV popularity over the last decade has basically wiped out the whole Chevy sedan range, bar one.
And even the mid-sized Malibu sedan is aging faster than an iPhone 6 with a fractured screen. The current Malibu actually went on sale in 2016 and came in for a face-lift in 2019.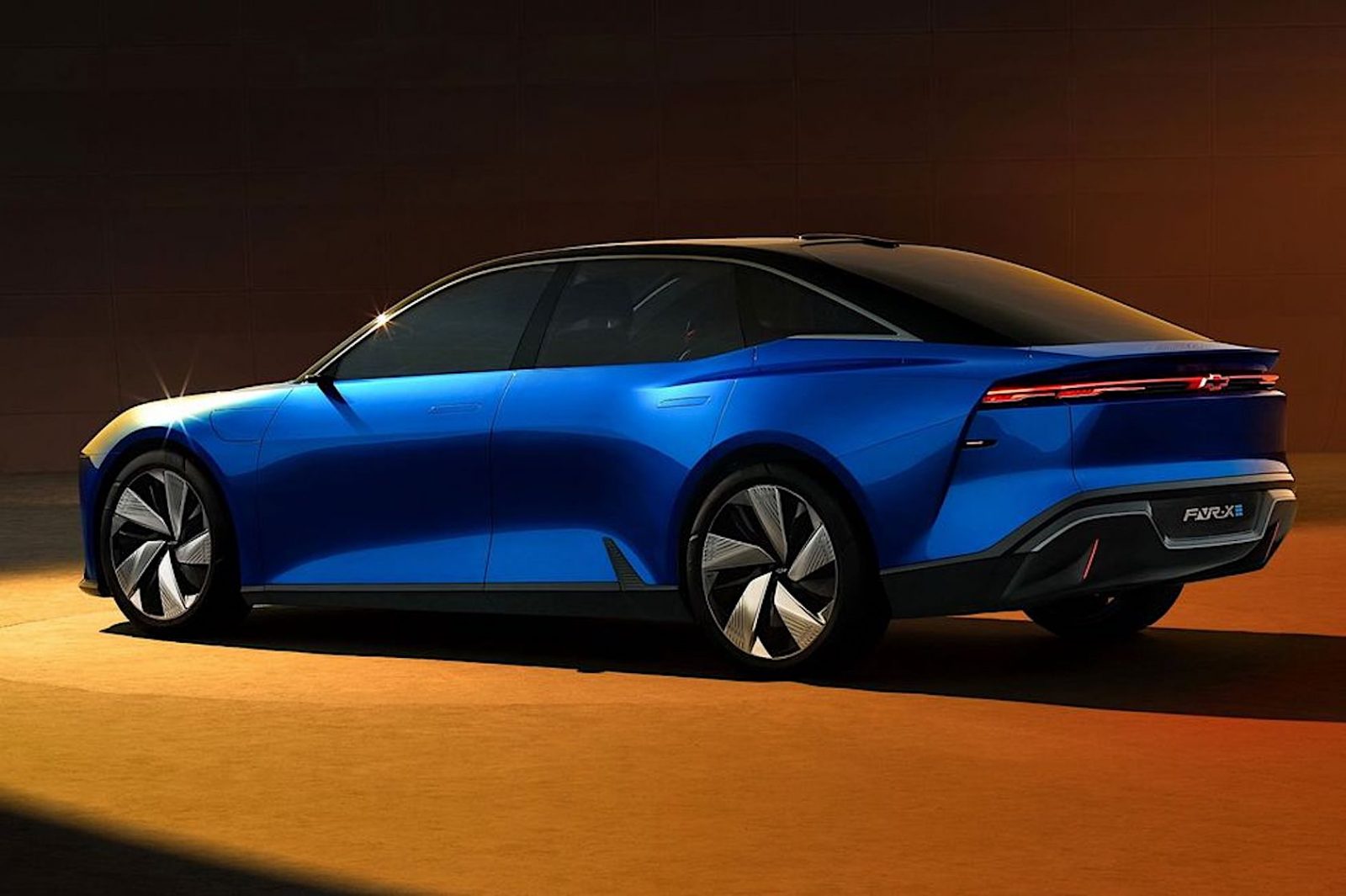 But according to General Motors president Mark Reuss speaking at a recent Investor Day presentation in China, the Malibu's future might be a promising one with Chevy working on a "low-roof" EV that will feature sedan-like proportions.
Among the vehicle combination announced during the GM Investor Day, GM revealed that a Chevy Low-Roof EV is in the pipeline and that it could very well become an all-electric replacement for the Chevy Malibu.
This upcoming EV is just entering the early stages of development, but Reuss called the design "very dramatic" and reinforced the rumors by saying that the EV will occupy the same mid-size segment as the current Malibu. This replacement has already been confirmed for the Chinese market, where sedans are still selling well, but our sources tell us that Chevy is seriously considering offering this EV in the United States. As if to add credence to this rumor, Reuss appeared to leave the door open for U.S. sales, saying at the event, "… we'll see the desirability as we test it in customer clinics."
Chevy recently introduced an EV concept in China called the FNR-XE (see photo above). Its exterior design points to definite design traits of the EV mentioned by Reuss, and the concept is based on GM's signature Ultium battery platform. Strangely, or maybe not so, the overall body dimensions are similar to the Honda e:N2 concept unveiled for China in November, as Honda and GM are already collaborating on electric crossovers, with the Chevy Blazer EV and Honda Prologue sharing the same platform.
The Malibu's potential EV replacement will debut in the Chinese market by late 2024, which means that U.S. sales could start as early as 2025.
Although thousands of customers have shifted towards SUVs in recent years, the Malibu still holding on to its strong showing in sales figures. After a huge fall in 2021, plummeting from sales of 102,651 units in 2020 to 39,376 units, the Malibu fought back in 2022, with nearly 80,000 units sold through the third quarter.
There is still a market for sedans in America, so an electric Malibu may end up making sense for Chevrolet to bring to the U.S. as Chevy moves away from gas-powered vehicles.
OUR THOUGHTS
Even though SUVs have captured a very strong hold on the industry, sedans still definitely have a place in the scheme of things. And an EV sedan—a car that would replace the Malibu—would be the perfect vehicle for a market that's quickly heating up toward sedan-based EVs. Just look at Tesla which still offers the Model S as well as the more successful Model 3.