Self-driving trucks will be cruising on roads long before self-driving cars
Aurora Innovation has partnered with industry giant Continental to achieve real-world self-driving trucks within a few years.
Test trucks will employ a 'fallback system' using a backup driver to take over if something goes astray during the testing phase
If we look at what's happening in the world of autonomous driving tech today, it would appear as though self-driving trucks will make it onto public roads a lot quicker than self-driving cars. And there are a couple of good reasons for that.
Firstly, there is a severe shortage of drivers causing trucking companies to push hard for self-driving trucks to fill the gap. And proponents admit that the technology definitely exists to create autonomous trucks within a few years. In contrast, the development of self-driving cars continues to meet roadblocks for a whole bunch of reasons. The second reason is that the vast majority of miles driven by these driverless trucks would be on intra- and interstate highways, making it relatively safe to manage such truck fleets.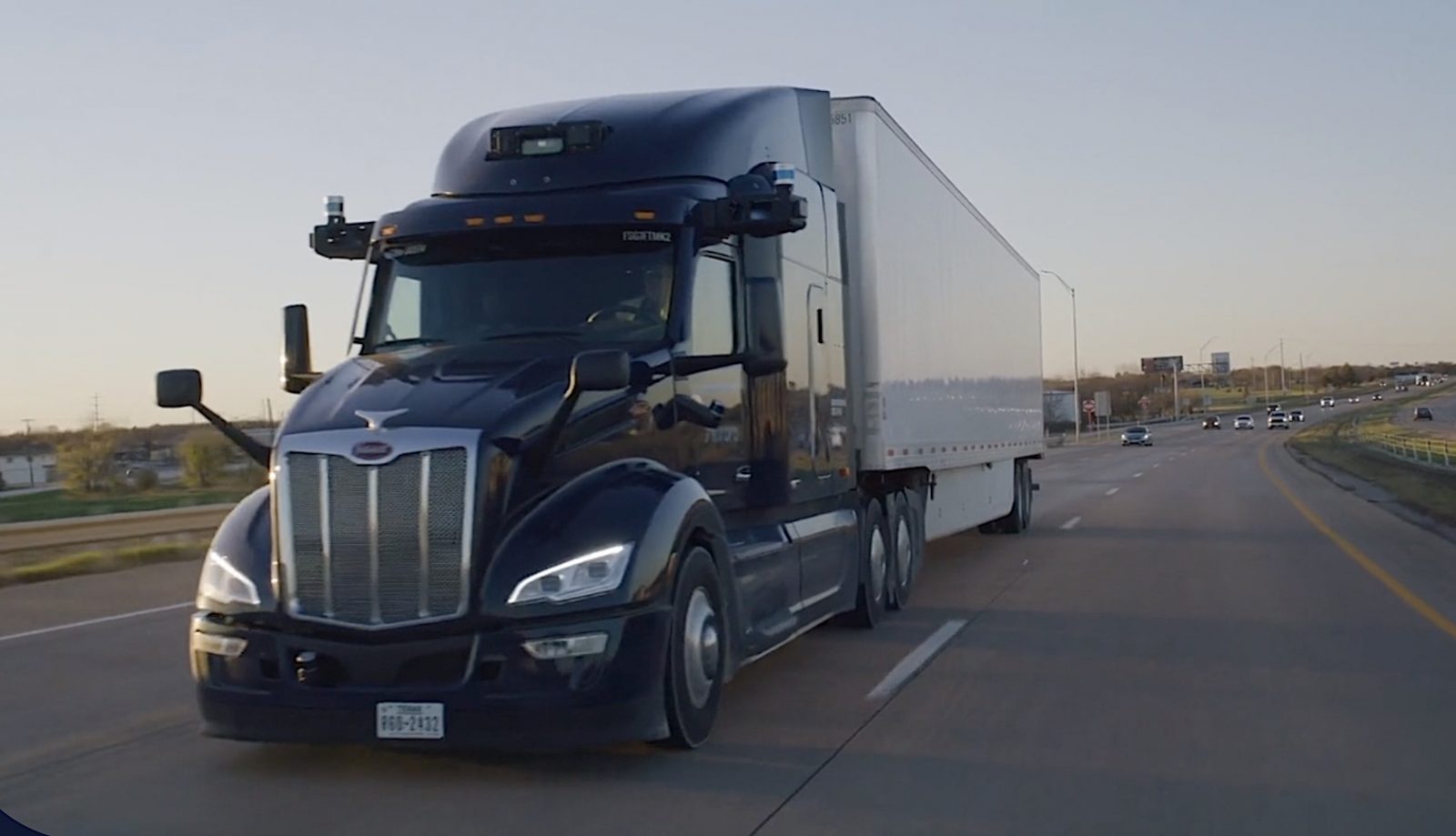 In fact, two dozen states in the U.S. already permit commercial deployment of intrastate autonomous trucks, and they are popping up in more and more locations these days. Furthermore, most states allow testing of self-driving trucks that have a human overseer on board. For interstate travel, however, autonomous trucks still need clearance from the federal government. So as testing and adoption surge forward, you are going to see self-driving trucks become increasingly commonplace across the country.
The autonomous driving establishment had to reflect on itself over the past few years after a spate of high-profile accidents such as those involving Tesla's Autopilot system. In fact, Tesla purposefully did not mention anything about autonomous driving Semi trucks at the EV's launch last December.
But there are trucking companies biting the bullet and surging ahead with autonomous tech. Aurora Innovation, one of a handful of surviving self-driving truck startups, is turning to leading global auto supplier Continental to help bring its technology to market.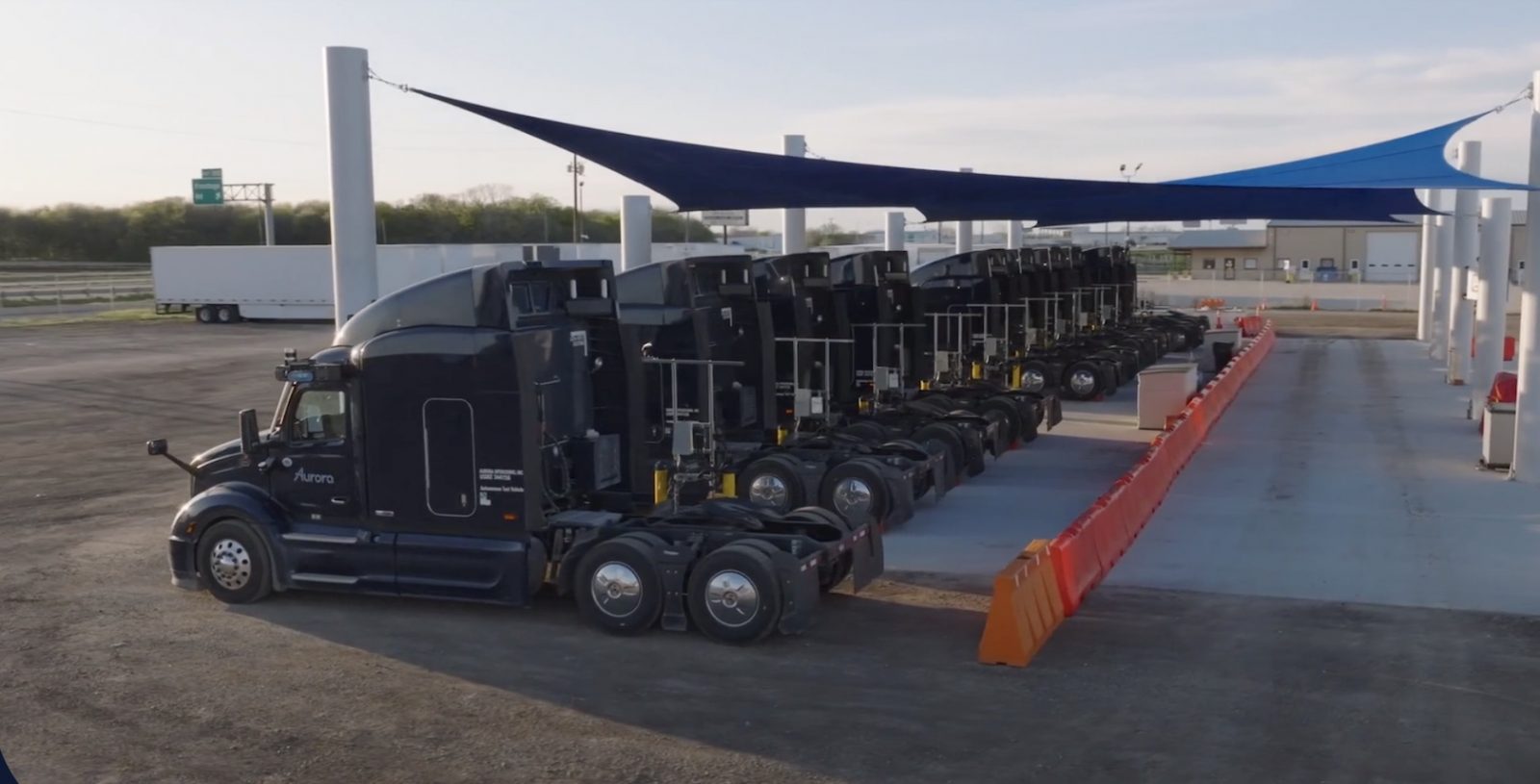 Aurora is a software company and therefore needs the expertise of a proven automotive giant to industrialize autonomous truck technology at a profitable scale. So German multinational Continental AG, with its 150 years of experience in the development and manufacture of tires, brake systems, powertrain and chassis components and systems integration, was the ideal choice.
The two companies announced this week that they will work together to deliver the next generation of Aurora's flagship hardware and software system, the Aurora Driver, starting as early as 2024.
Continental will supply the hardware kits — including sensors, automated driving control units, high-performance computers, and telematics units — to truck manufacturers such as Paccar and Volvo Trucks.
Those manufacturers will integrate the hardware kits into trucks sold to freight haulers that want the self-driving capability for their fleets. These carriers will then activate the Aurora Driver through a new subscription trucking service called Aurora Horizon.
Continental, with decades of experience in systems integration, will also supply customers with a new "fallback system," the companies said. "In the unlikely event of a failure in the primary autonomy system, the fallback system is designed to ensure a driverless truck can continue its driving task until it reaches a safe position to stop."
Continental is making an upfront investment to produce the hardware kit at its new manufacturing facility in New Braunfels, Texas. In turn, Aurora will pay Continental on a per-mile basis for vehicles operated by the Aurora Driver using the automated-driving kit.
Aurora is still validating its technology in the real world using backup drivers with a fleet of self-driving trucks on public roads. The company expects to launch its fully driverless Aurora Horizon service by the end of 2024.
OUR THOUGHTS
With the laws in place to allow self-driving trucks in many states, we will progressively see driverless long-haulers on the interstates. And Continental, with its experience in system integration, signing up to partner with Aurora, is a big step towards a safe and efficient autonomous driving truck future. But if Aurora can make self-driving trucks a reality, when are we going to see autonomous Tesla Semis on the roads, especially given that they were the pioneers in Autopilot tech and said back in 2017 that all trucks would use self-driving features?