Subaru is a niche carmaker that's famous for its rally-winning Impreza WRX and wagon class-crushing Outback. But the brand's biggest-selling model is neither of those. The Subaru Crosstrek has earned an honored place in Subaru America's lineup as the brand's most popular model with some 155,000 sales in 2022. Running a close second is the Outback with 147,000 sales.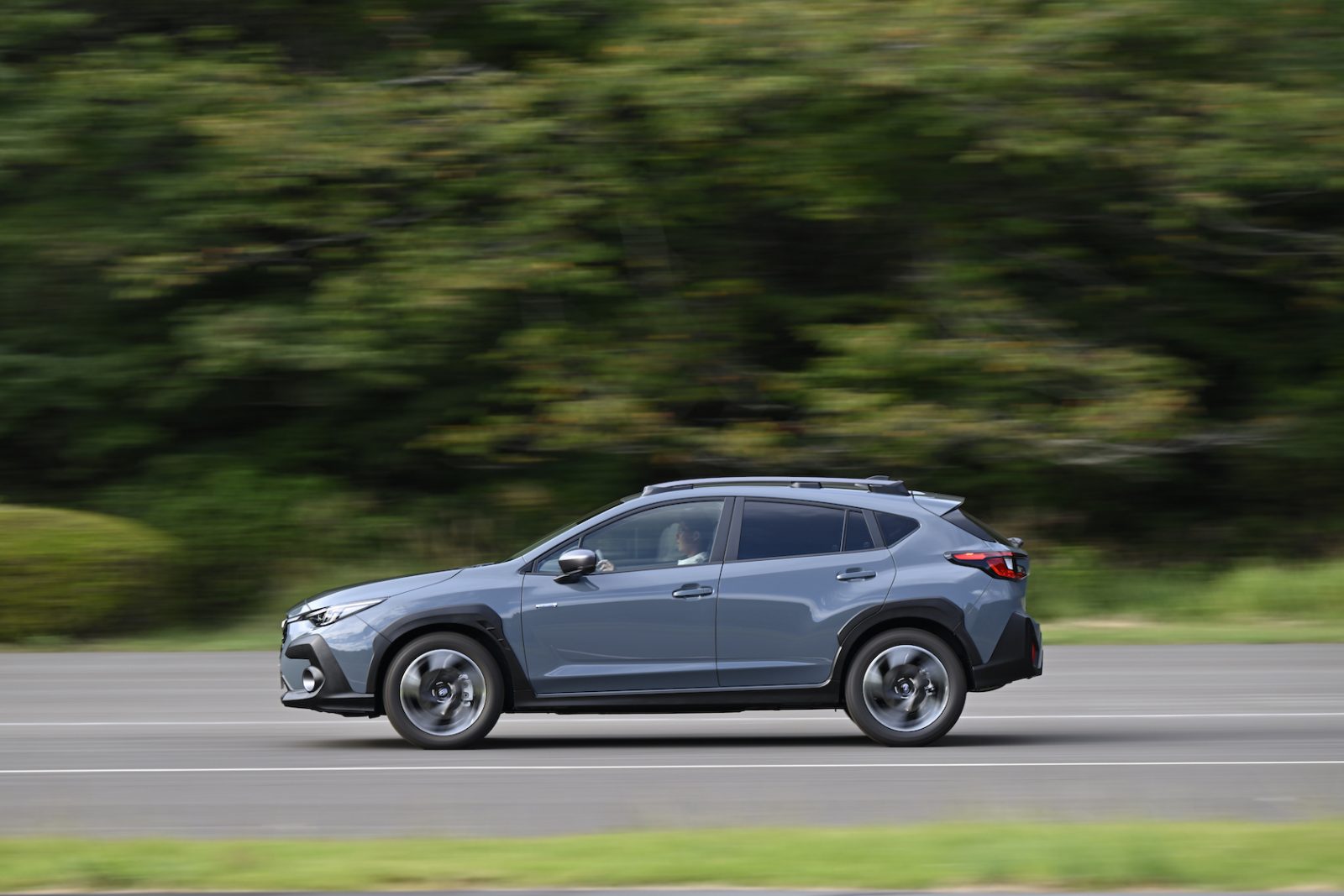 Why is the Crosstrek the go-to Subaru in the U.S.? Because it just does everything right. It's the right size, rugged, fuel-efficient, practical, boasts a tough AWD system, and above everything thing else—it's affordable. Engine choices carry over unchanged from 2023, with a 152 hp 2.0-liter flat-four slotting in as the base engine while a 182 hp 2.5-liter flat-four is available as the flagship model. 
We can expect a 148 hp plug-in hybrid powertrain to pick up a notable percentage of buyers looking for better economy that the 2.5-liter's 34 mpg on the highway. As you might expect, all-wheel drive is standard on all variants but don't expect to find a manual option anymore—that's gone—replaced by the tolerable but functional continuously variable automatic transmission (CVT).
It's certainly not a pretty car, but it does look macho, chunky and comfortable whether on-road or off. The same is true of its interior, which remains as spacious and practical as the 2023 model. On a much more positive side, the new Crosstrek's cabin improves considerably over the outgoing model, with Subaru redesigning the seats for additional comfort and adding more sound-deadening material to the cabin to minimize outside noise from entering the interior.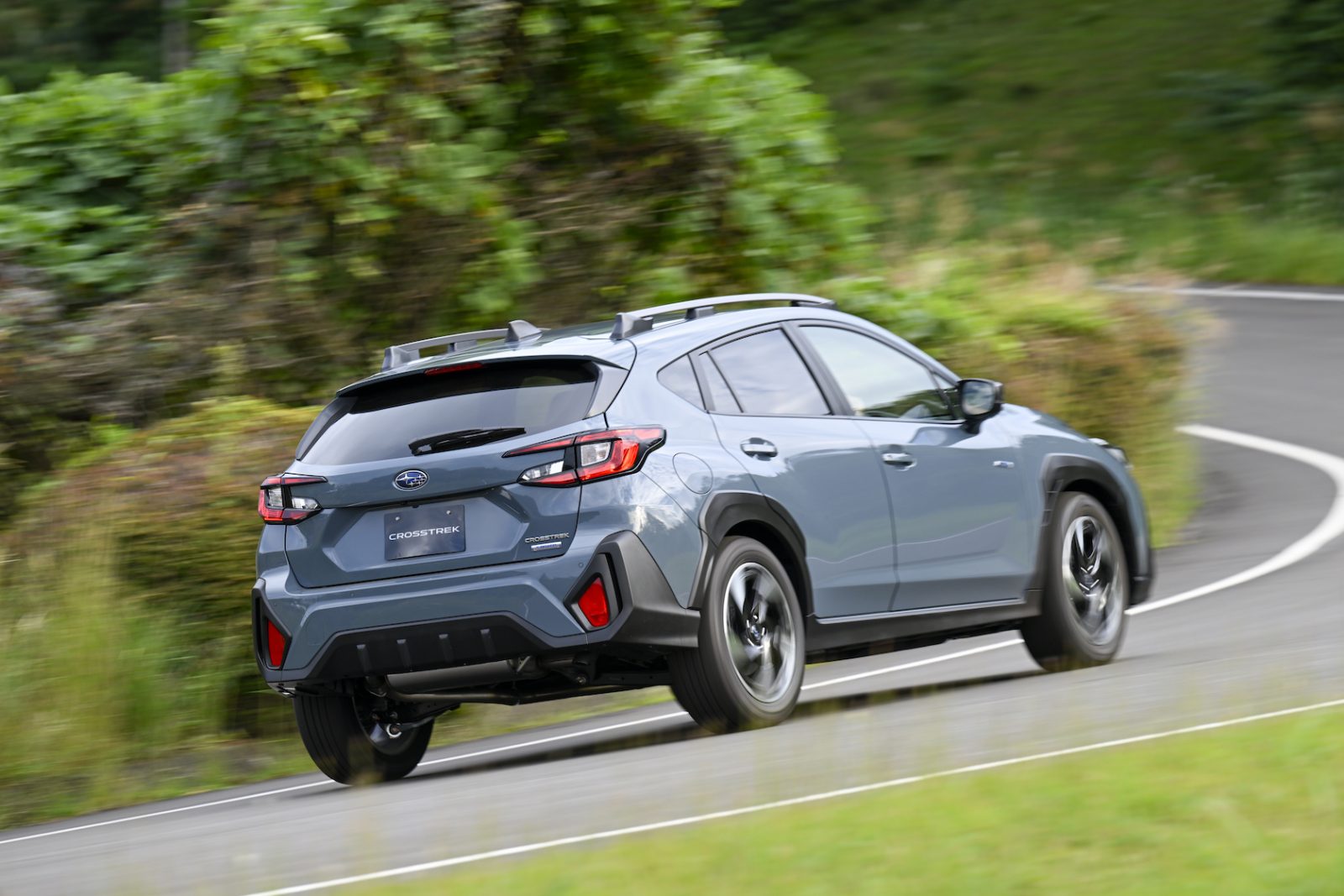 On the road, it handles well and the steering is nicely weighted. It's a soft-riding crossover, and while its cornering capabilities are likely far more than buyers will need, it doesn't quite offer the same level of driving engagement as some rivals including the Volkswagen Taos or Mazda CX-30. The Crosstrek's Wilderness trim offers a class-leading 9.3 inches of ground clearance and shoes good-looking all-terrain tires.
The Crosstrek is available in five trim levels: Base, Premium, Sport, Limited, and Plug-in Hybrid. Starting at $24,995, the Base trim comes standard with features like a 6.5-inch touchscreen infotainment system, a rearview camera, Bluetooth, and cloth upholstery. Its Premium trim adds features like a sunroof, heated front seats, and a six-speaker sound system. The Limited trim takes things one step further with an 8.0-inch touchscreen infotainment system, a Harman Kardon sound system, and leather seats. It also offers Subaru's highly acclaimed EyeSight driver-assistance feature bundle as standard, with standard emergency braking, standard lane departure warning, and ACC.
OUR THOUGHTS
With its brand-leading sales being a testament to its popularity in the marketplace, the Crosstrek is a clever choice for anyone looking for an affordable, versatile, and functional SUV that can handle a variety of terrain. It's not the prettiest or fastest or most powerful SUV out there, but it's a great choice for anyone who wants an all-wheel-drive SUV that won't break the bank and that can handle snow, rain, and dirt roads.