The funky little Suzuki Jimny is as capable off-road as a huge Mercedes Benz G-Class, but due to its compact size, it is also well-suited to city life. Suzuki Cars Malaysia has just posted a teaser image for a special Rhino Edition Jimny on its Facebook page in order to tempt the many Jimny diehards out there.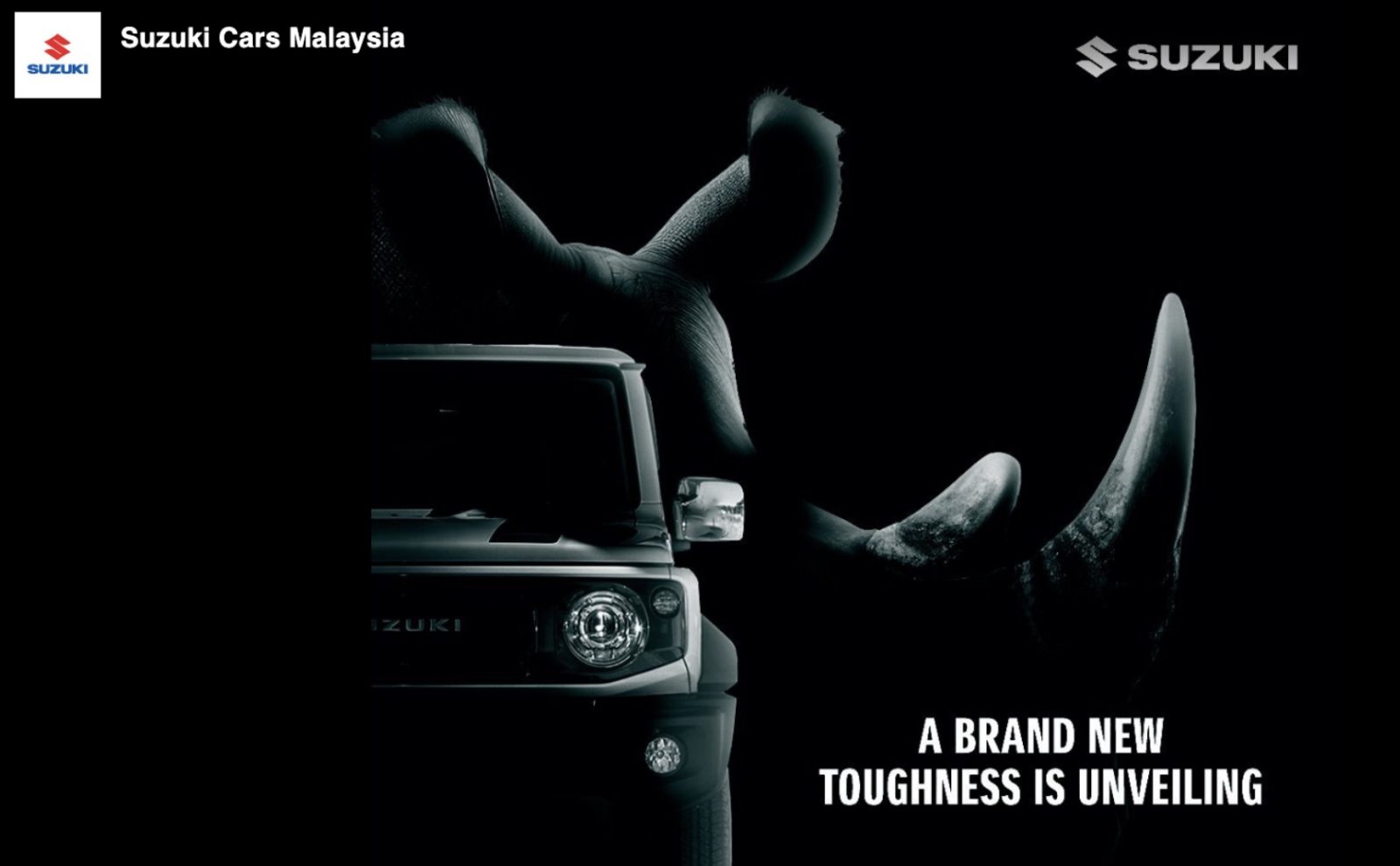 Like in all teasers, the primary character is obscured in darkness, but the post does provide small hints as to what this new Jimny will look like. The 3-door rhinoceros spec is a throwback that most Jimny enthusiasts would associate with, not the 5-door model that was recently debuted in India.
The original Jimny Rhino connection first forged in the UK
It's easy enough to find a myriad of items with a rhinoceros logo if you browse the Jimny aftermarket scene. The association between the horned beast and the little off-roader was first forged in the UK in the 1980s when the second-generation Jimny was released there.
Before the 1982 Birmingham Motor Show, Suzuki shipped units of the off-roader with plastic spare wheel covers bearing a drawing of a rhino to its British distributors. The distributors favored the animal and had it redrawn with the rhinoceros which symbolizes toughness and dependability.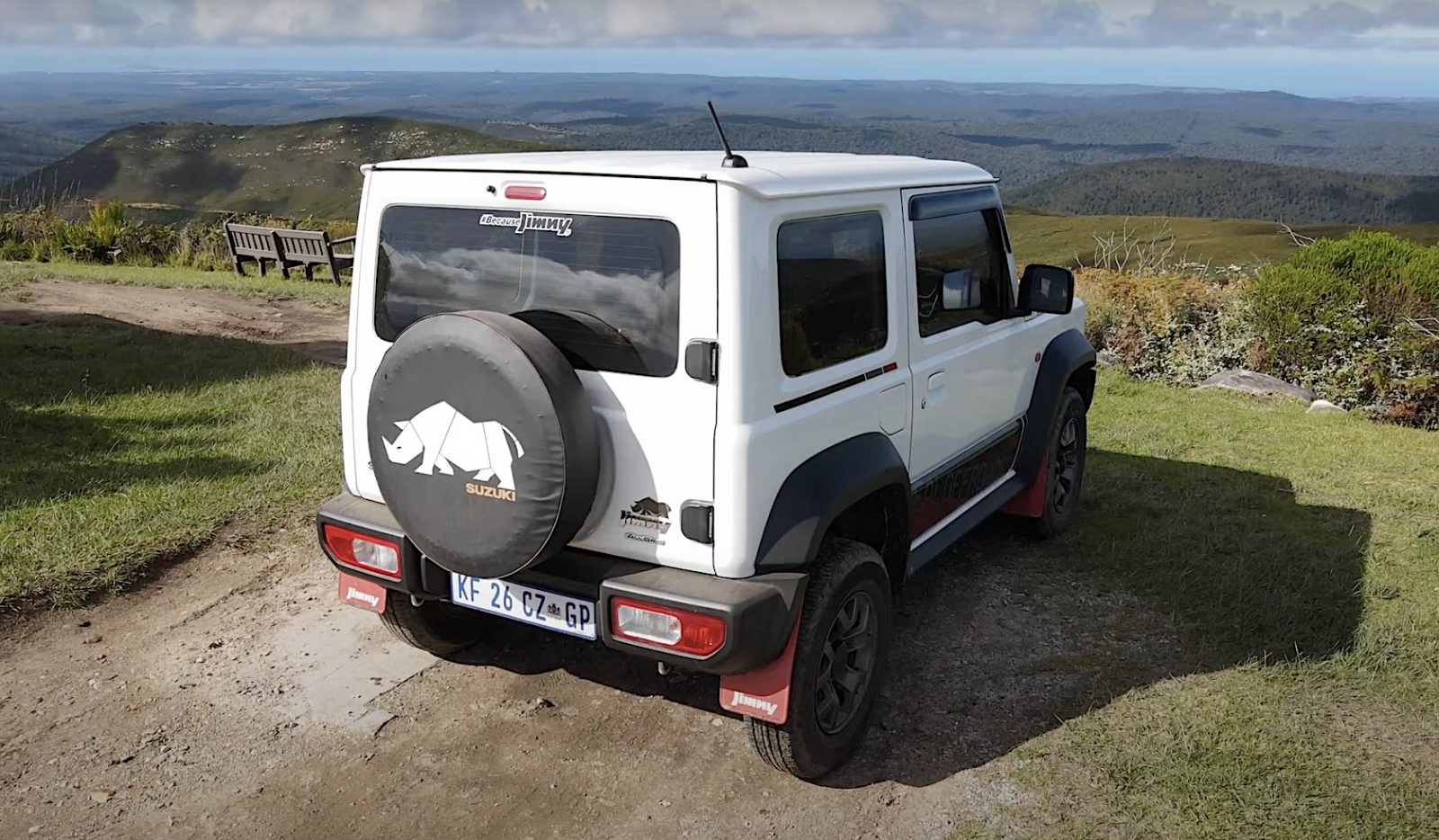 The rest, as they say, is history, and the rhinoceros has subsequently appeared as the de facto emblem on the Jimny. There may have been a few limited-edition Jimnys with the rhino logo over the years, especially in the UK, but the most recent one was unveiled in South Africa.
The South African-spec Rhino Edition only offers aesthetic modifications with bespoke rhino decals, a soft spare wheel cover with the rhino logo, a Suzuki Heritage grille, red Suzuki mud flaps, and rain and wind deflectors.
It appears probable that the teased Malaysian-spec Jimny Rhino Edition may employ the same kit as the South African version. As the upgrades are only cosmetic, the same naturally-aspirated 1.5-litre 4-cylinder producing 102ps will likely remain as will the 4-speed automatic transmission. 
In Malaysia, the Suzuki Jimny is distributed through Naza Eastern Motors and is available in one trim, that being the Jimny 1.5-litre automatic priced from RM 174,900.
OUR THOUGHTS
The Jimny Rhino Edition has been a popular spec for years and the new one will no doubt re-ignite a new wave of interest in the very capable. For those contemplating a Jimny—we highly recommend one. For the money, there are compact off-roaders that can match what this funky little Suzuki can do.