For the first time, Tesla and Chinese brands ORA and WEY scored highly in NCAP crash testing
The Hyundai Ioniq 6 won best-in-class for the Large Family Car category
Tesla's Model S and Model Y scored 98%, the highest of any carmaker in the Safety Assist category
Earlier this month, Euro NCAP announced the winners from 2022, the safety organization's busiest-ever year. Euro NCAP stands for European New Car Assessment Program, a system that has been testing crashworthiness and passenger safety in Europe since 1996. In North America, the equivalent testing regimes are the IIHS and NHTSA, but more and more customers on a global scale are paying attention to NCAP results.
The cars featured here achieved the highest overall scores, based on their results for Adult Occupant Protection, Child Occupant Protection, Vulnerable User Protection, and Safety Assist technologies. For the very first time, this list includes two cars from Tesla and two Chinese newcomers to the European market. These results underline the importance of the Euro NCAP five-star rating for establishing safety, credibility, and quality in the European market for vehicle manufacturers in Europe, but also beyond Europe's borders.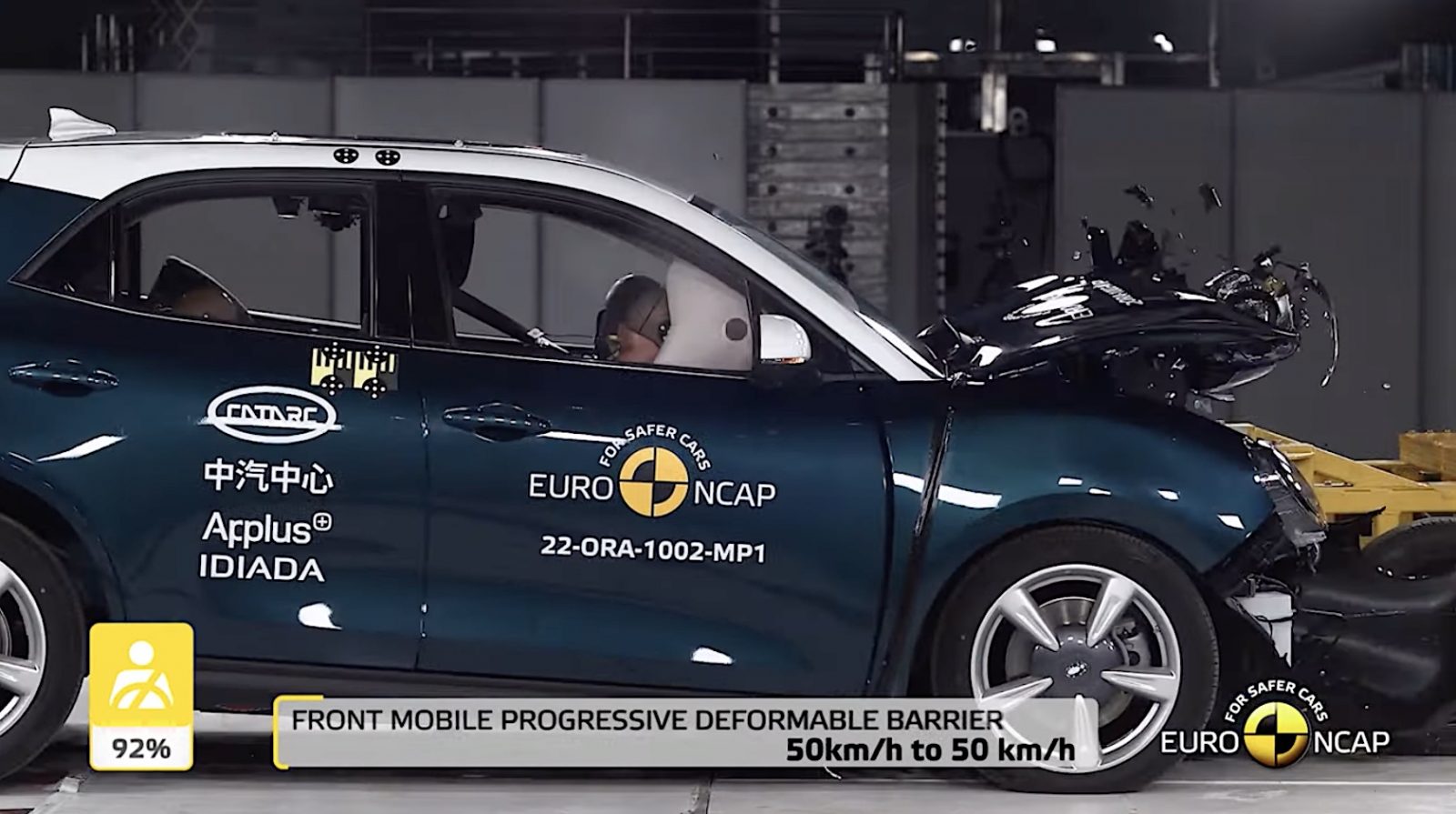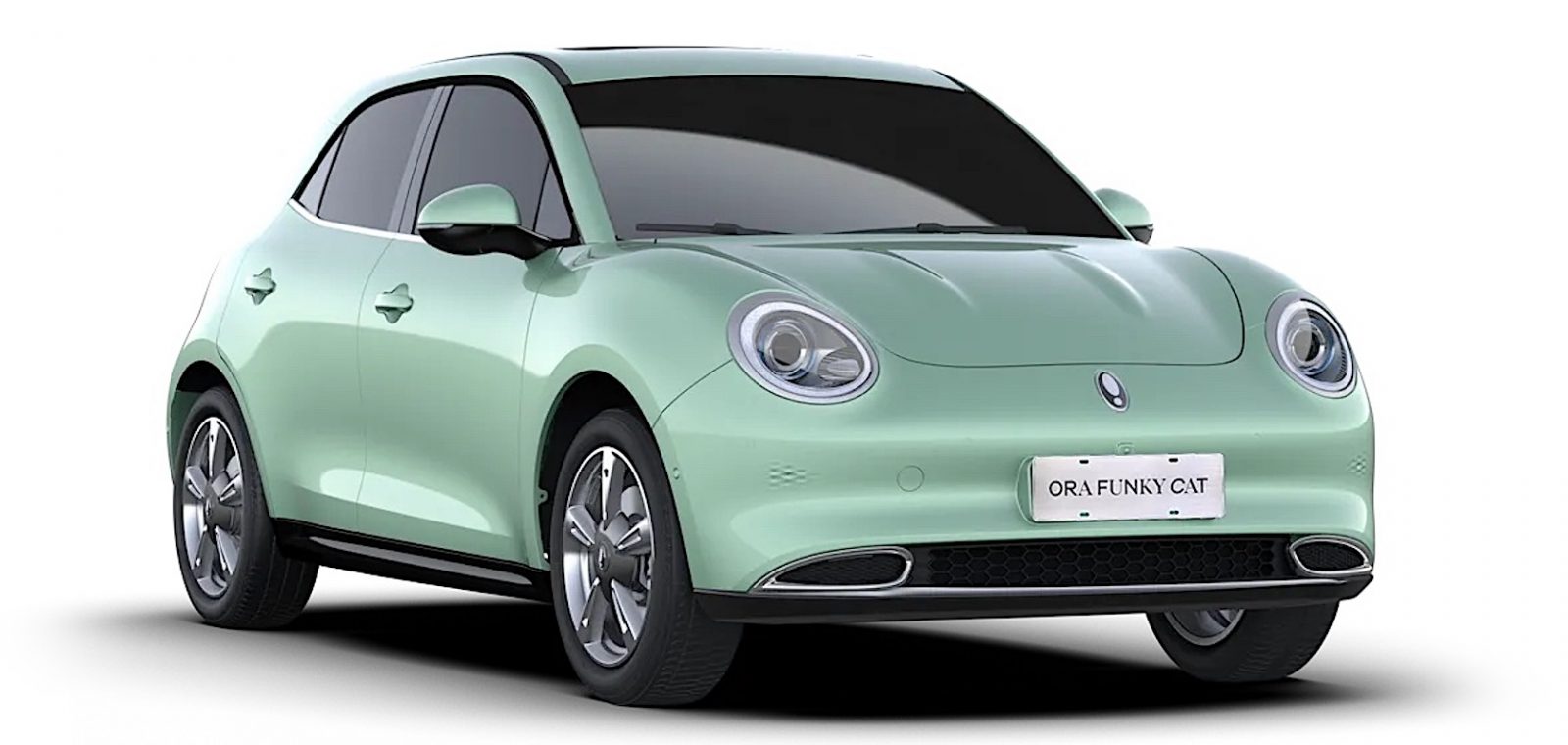 So now to the winners. The Hyundai Ioniq 6 won the best-in-class award in the Large Family Car category; the Chinese ORA Funky Cat captured the top spot in the Small Family Car category; Tesla Model S was No 1 in the Executive Car category; Tesla Model Y starred in the Small Off-Roader category and finally, and Chinese newcomer, the WEY Coffee 01 took top honors in the Large Off-Roader category.
With its electric powertrain and latest safety tech, the Hyundai Ioniq 6 achieved exceptionally high results in Adult Occupant Protection with a 97%. For child occupants, the Ioniq 6 provided good protection for all critical body regions of both the 6- and 10-year dummies in the frontal offset and side barrier tests and scored maximum points in this part of the assessment.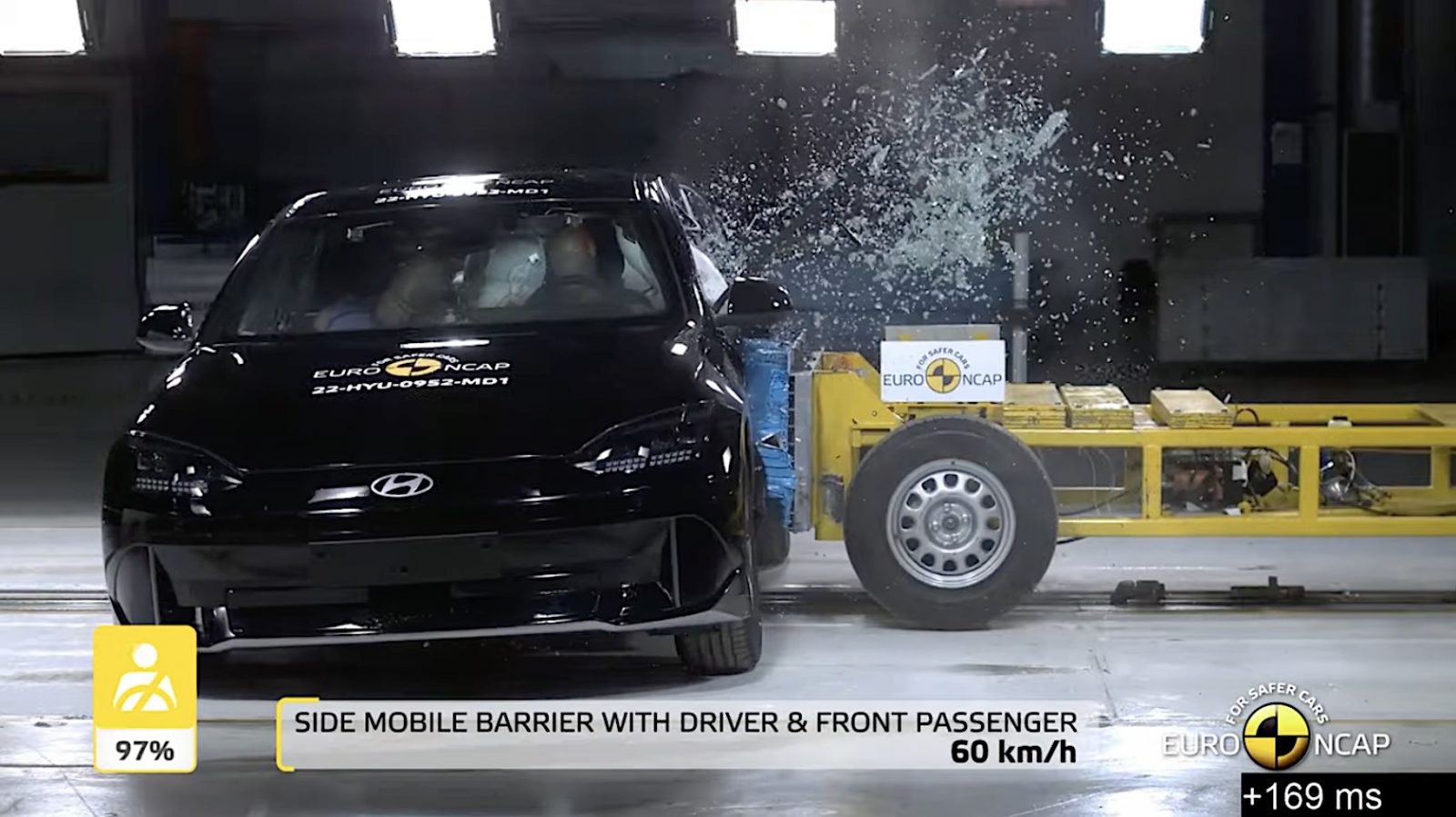 Last year was particularly noteworthy for the number of new Chinese brands coming to Europe and achieving surprising results. Following some less-than-successful attempts to break into the European market in the past, thanks to sub-standard crash test results, several manufacturers like ORA and WEY are showing that Chinese brands can now compete on safety with well-established European, Asian and American brands. In the Small Family Car category, the ORA Funky Cat outperformed several familiar brands with an Adult Occupant Score of 92% and Safety Assist at 93%.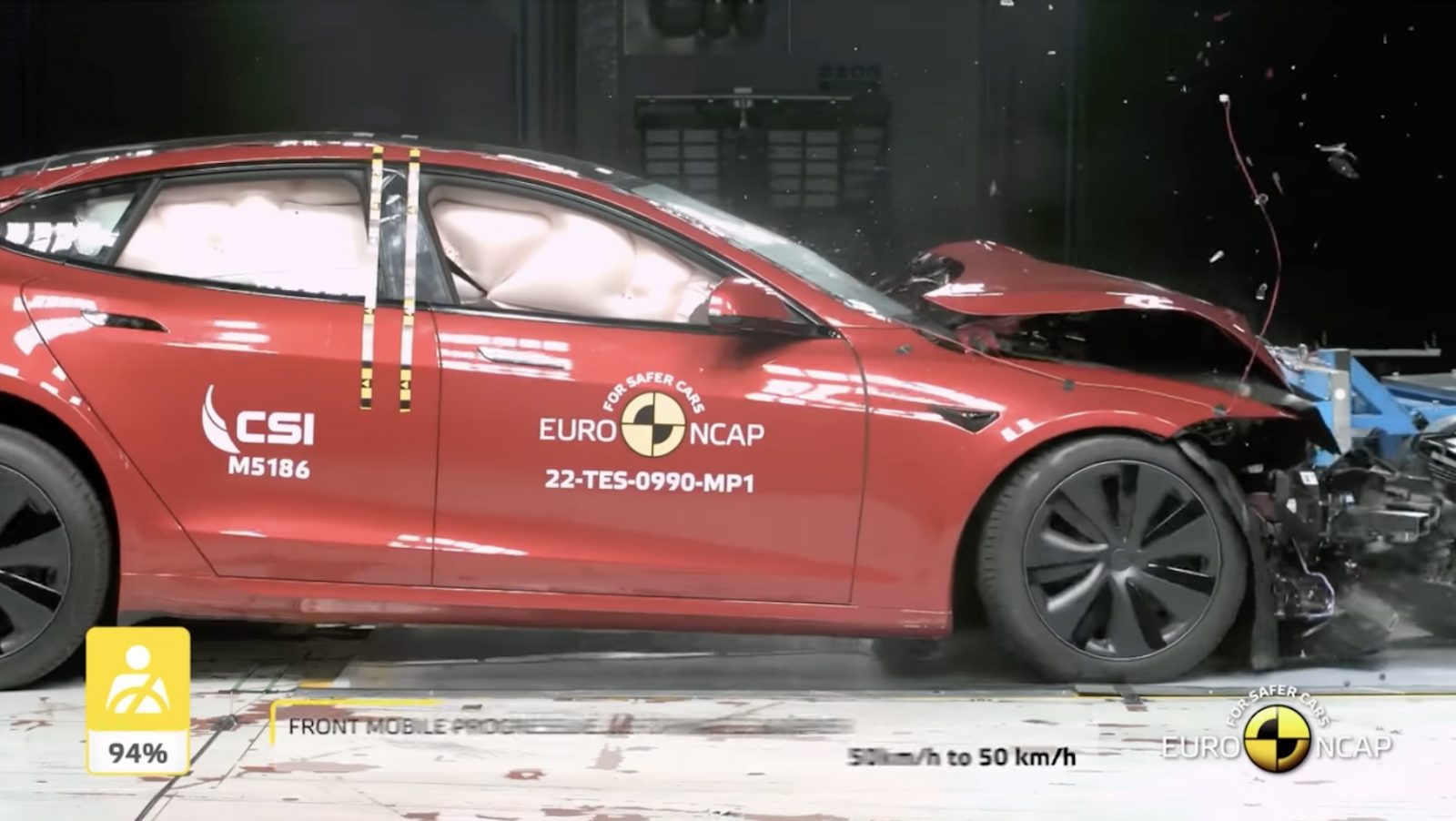 The second Chinese brand car in our best-in-class list is the WEY Coffee 01, again highly equipped and performing well in all categories. Just to give you an idea of how highly it scored, the WEY was actually closely followed by the Lexus RX, which scored highly amongst the Japanese cars.
Tesla has made a huge impact on the European car market due to its design and ethos. The company has also been determined to make a name for its brand in safety performance. Tesla Model S and Tesla Model Y are both high achievers in Adult Occupant Protection and both vehicles achieved the highest score of 98% of all vehicles in Safety Assist. Tesla Model S is also the best-in-class achiever in the Pure Electric category.
In a year that saw a record number of EVs launched, 2022 has been one of Euro NCAP's busiest years yet. It's clear a good Euro NCAP rating is seen by car manufacturers as critical to success in Europe and even in North America.
OUR THOUGHTS
Tesla models I can understand scoring well, but I must say that I was surprised to see the Chinese ORA and WEY models scoring so well in this test—especially as Chinese brands have recorded appalling results in the past. As Chinese brands make a concerted effort to enter the European and U.S. markets, they've had to focus heavily on getting their crashworthiness and safety levels on par with top European and American models. The next hurdles they have to clear are design, pricing, and that all-important desirability factor.