Fast & Furious pundits and fans of Paul Walker will appreciate the Skyline GT-R R34 finally becoming legal in the U.S.
The 25-year law makes the 1998 GT-R R34 legal
Base model GT-R R34s are selling for just north of $100,000
For fans of the Fast & Furious movies, actor Paul Walker and the Nissan Skyline GT-R—which he drove in those movies, 2023 looks like turning into a year to remember, and a year to possibly buy something quite special.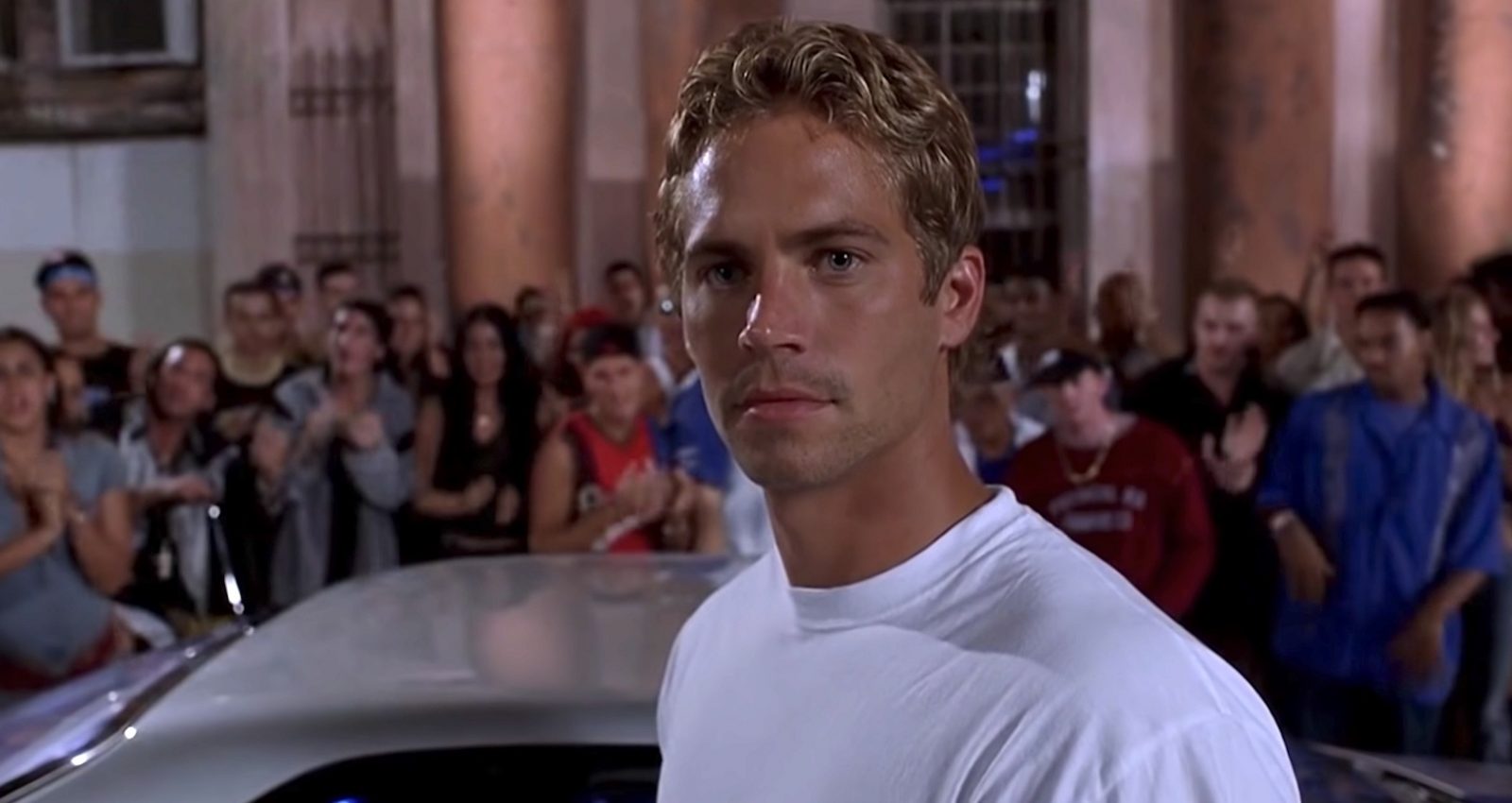 As many readers will remember, Paul Walker, who played LAPD police officer Brian O'Conner in seven of the Fast & Furious movies, tragically passed away when the Porsche Carrera GT, in which he was a passenger, crashed in California in 2013. At the time of his death, Walker had not completed filming Furious 7, so the production had to be finished after a script rewrite and several stand-ins during filming, including his brother Cody.
Walker is famous in tuner circles for piloting a Nissan Skyline GT-R R34 in 2Fast 2Furious, a Japanese sports car that was rolled out in its home market in 1998. This so-called JDM (Japan Domestic Market) model GT-R was never imported into the U.S., but thanks to the Fast & Furious flicks, the Skyline picked up a huge following.
And now, thanks to America's "25-year" import law—which states that a motor vehicle that is at least 25 years old can be lawfully imported into the U.S. without regard to whether it complies with all applicable FMVSS—the Skyline GT-R R34 model car made famous by Walker can be legally registered as a road-going car in the U.S.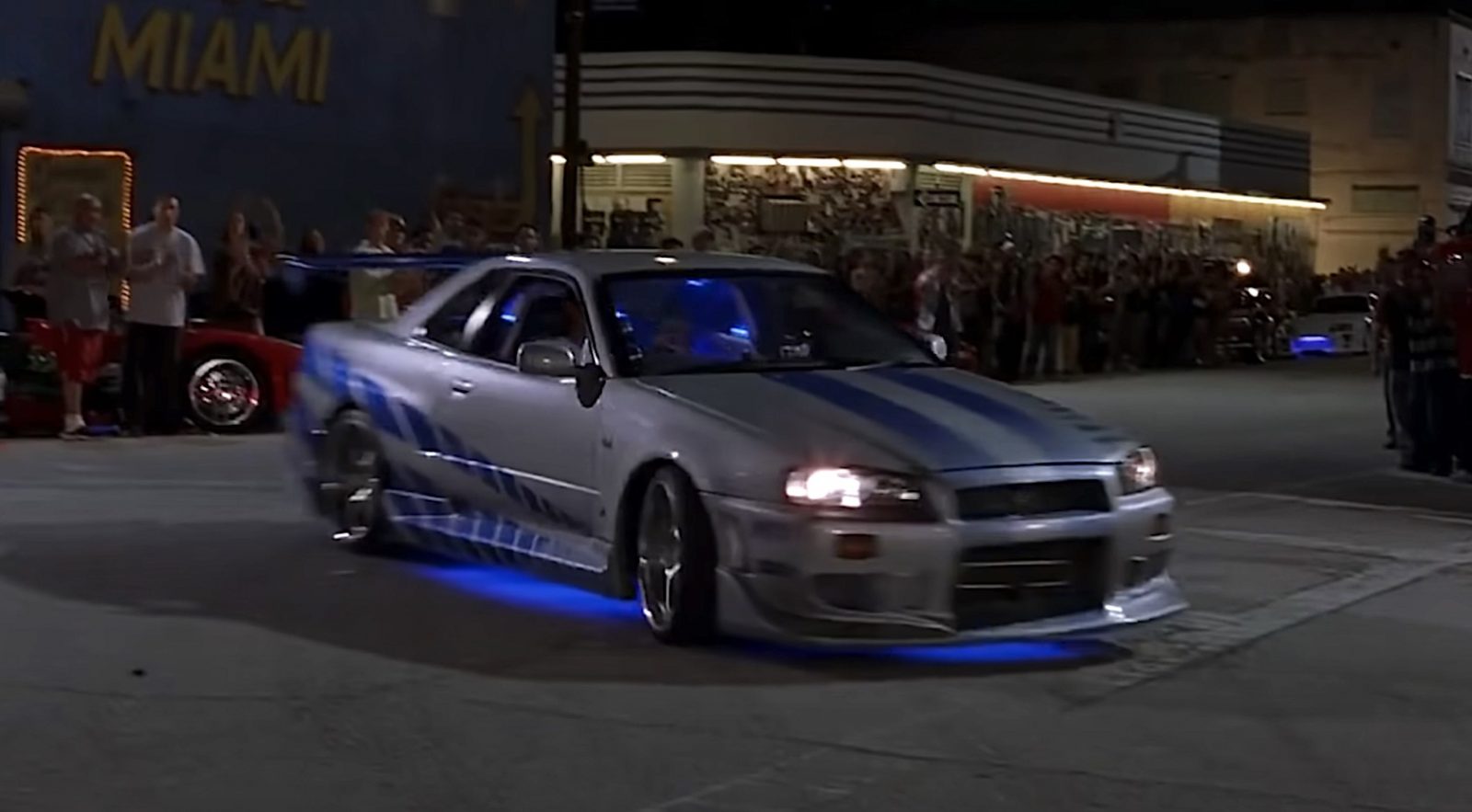 Why all the fanfare for a 25-year-old car? What's so special about the R34? Put simply, this car is a technological tour-de-force. Boasting a modest (for the time) 276 hp and 289 lb-ft of torque, the 2.6-liter, inline 6-cylinder, twin-turbocharged engine, married to a 6-speed manual gearbox, tricky ATESSA all-wheel-drive system and Super HICAS four-wheel-steer, could sprint from zero to 60 mph in 4.6 seconds—which was quick back in 1998.
I can almost see you raising your eyebrows. Hang on. A straight-6 engine with twin turbos producing just 276 hp seemed bizarre to foreign audiences, who may not have been aware of the gentlemen's agreement between Japanese carmakers to limit output to 280 ps or 276 hp. If the truth be known, however, the 276 hp was merely smoke and mirrors (to satisfy the Japanese authorities) because the R34 actually generated between 300 to 330 hp depending on who you ask. A simple ECU remap could elevate the car's power to upwards of 350 hp instantly. But the charm of this car is that its chassis and engine are based on that of a production-spec race car that could be tuned to generate upwards of 800 hp. Nissan's race car chassis could take that level of punishment in its stride. And then some.
So what kind of numbers are we looking at here? There were only 11,578 R34s made and according to Nissan HQs, over 2,000 have been either scrapped, destroyed, raced or hidden away leaving only around 9,000 examples remaining on the global market. So prices are expected to rise.
As GT-R expert and Fast & Furious consultant and adviser, Craig Lieberman says, a federalized GT-R brought into the U.S. for the 2003 2Fast 2Furious movie would fetch beyond $300,000. He should know, as his personal car was modified and used in the film. As for non-film-related GT-Rs, a base model car (given that there are half a dozen or so special versions) in reasonable condition is available for around $110,000 while better-preserved models go for around $188,000, according to classic.com. Just to give you an idea of the prices classic GT-Rs are fetching, at a recent Australian auction, a rare 2002 model 'Skyline GT-R R34 M-Spec Nur' (not used in any film) sold for a record US$450,000.
CONCLUSION
For those JDM fans looking to get into a GT-R R34, which meets the 25-year law this year, we'd recommend you contact either "Toprank Importers" or "Inbound Motorsports" in the U.S., or "Intercar" in the U.K. to see what's available. Don't expect bargain prices though as these cars are sure to fetch decent sums, starting from just north of 100K.