1. Ora Good Cat
2. BYD Atto 3
3. Nissan Leaf
Electric vehicle supply may still be in its infancy in Malaysia, with just over 10,000 EVs registered and a mere 900 charging stations, but with Tesla launching soon and Volvo, Mercedes-Benz and Chinese manufacturers like BYD and Great Wall Motors continuing to bolster their lineups over the next few years, EV competition is expected to heat up quickly.
As of April 2023, the most affordable electric car in Malaysia is the Ora Good Cat from Great Wall Motors with a price starting from RM 139,800. At the other end of the price spectrum, the most expensive EVs are the RM 622,275 entry-level Porsche Taycan and the 698,888 Mercedes-Benz EQS.
When buying an EV the two main criteria are price and range, with range causing some confusion due to the differing cycles. Now when referring to test cycles that give us a vehicle's range, Malaysian ranges are based on the European NEDC cycle, which is less realistic than the more accurate European WLTP cycle. As a rule of thumb, NEDC tends to estimate range of around 25% higher than its real-world figure. So we will try to reflect this reality in our figures below.
1. GWM ORA GOOD CAT 400 Pro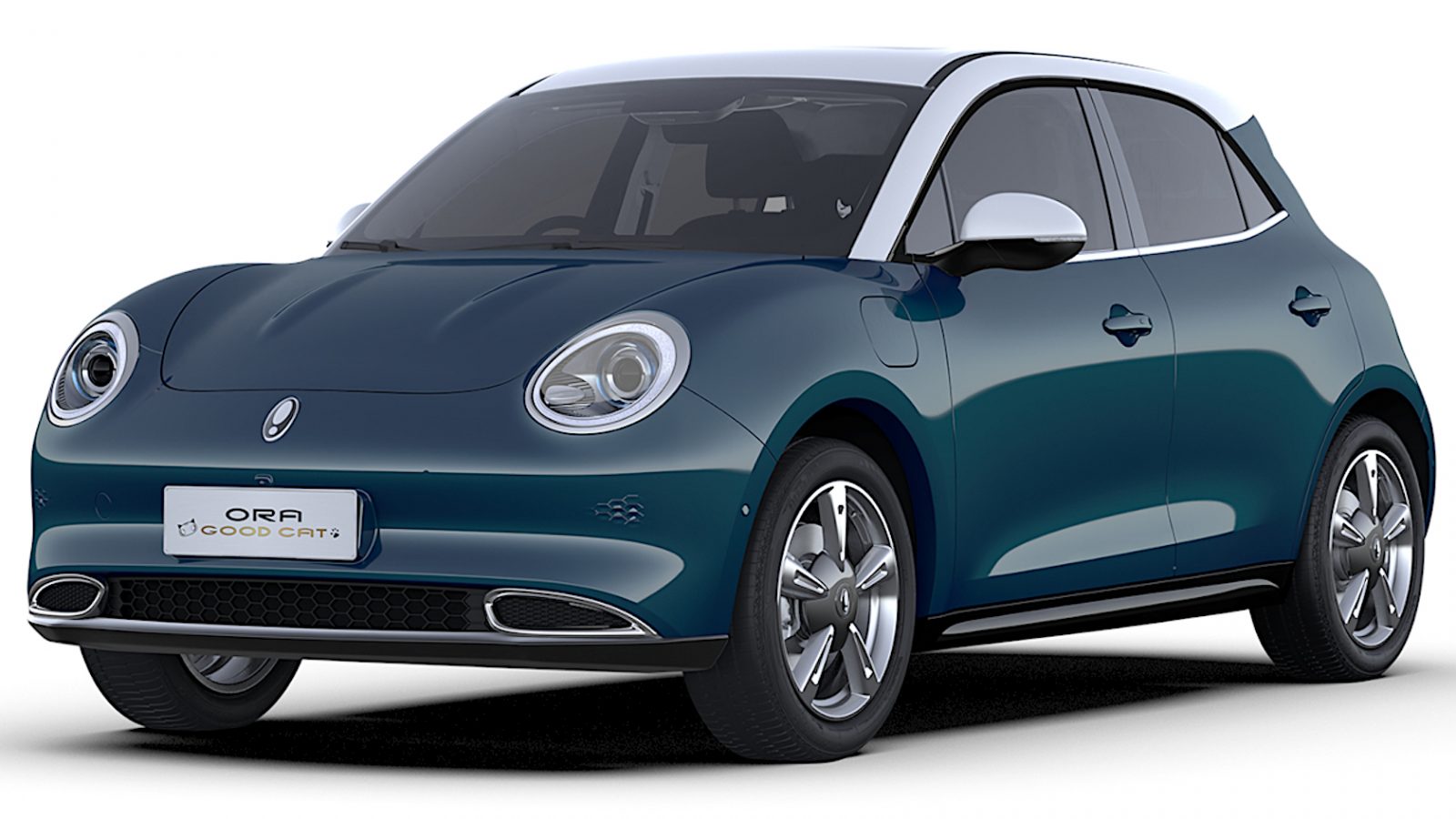 Price: Starting from RM139,800
The Ora Good Cat, from China's Great Wall Motors (GWM), must be one of the strangest names in the car industry. But it certainly arrives at a good time for Malaysia's electric vehicle market, slotting into the cheapest spot with a starting price of just RM 139,800. With a stylized exclamation mark as its logo, the attention-grabbing Good Cat may look like a cute, cuddly cross between a VW Beetle and a Mini, but this 5-seater EV means business by employing a single front-wheel-drive electric motor generating 141 hp. Based on the NEDC figure, which tends to give overly-generous range figures, the entry-level Good Cat 400 Pro version employs a 47.8 kWh lithium-ion phosphate (LFP) battery and reportedly achieves a range of around 400 kms. But as it's an NEDC figure, we will go out on a limb here and round that estimate down to its WLTP real-world range of 310 kms—which is still quite good. Charging at 6.6 kW AC through a Type 2 connection yields a full charge in eight hours, or 0-80% charge via DC fast charging in just 46 minutes. Meanwhile, the larger battery in the 500 Ultra takes around 10 hours for a full charge from an AC source, while DC fast charging at 60 kW yields a 0-80% charge in around 40 minutes. On the downside, the touchscreen's English software needs considerable improvement while the interface requires simplification — especially in the air-con department that demands a driver use four steps to adjust the temperature control.
2. BYD ATTO 3 Standard Range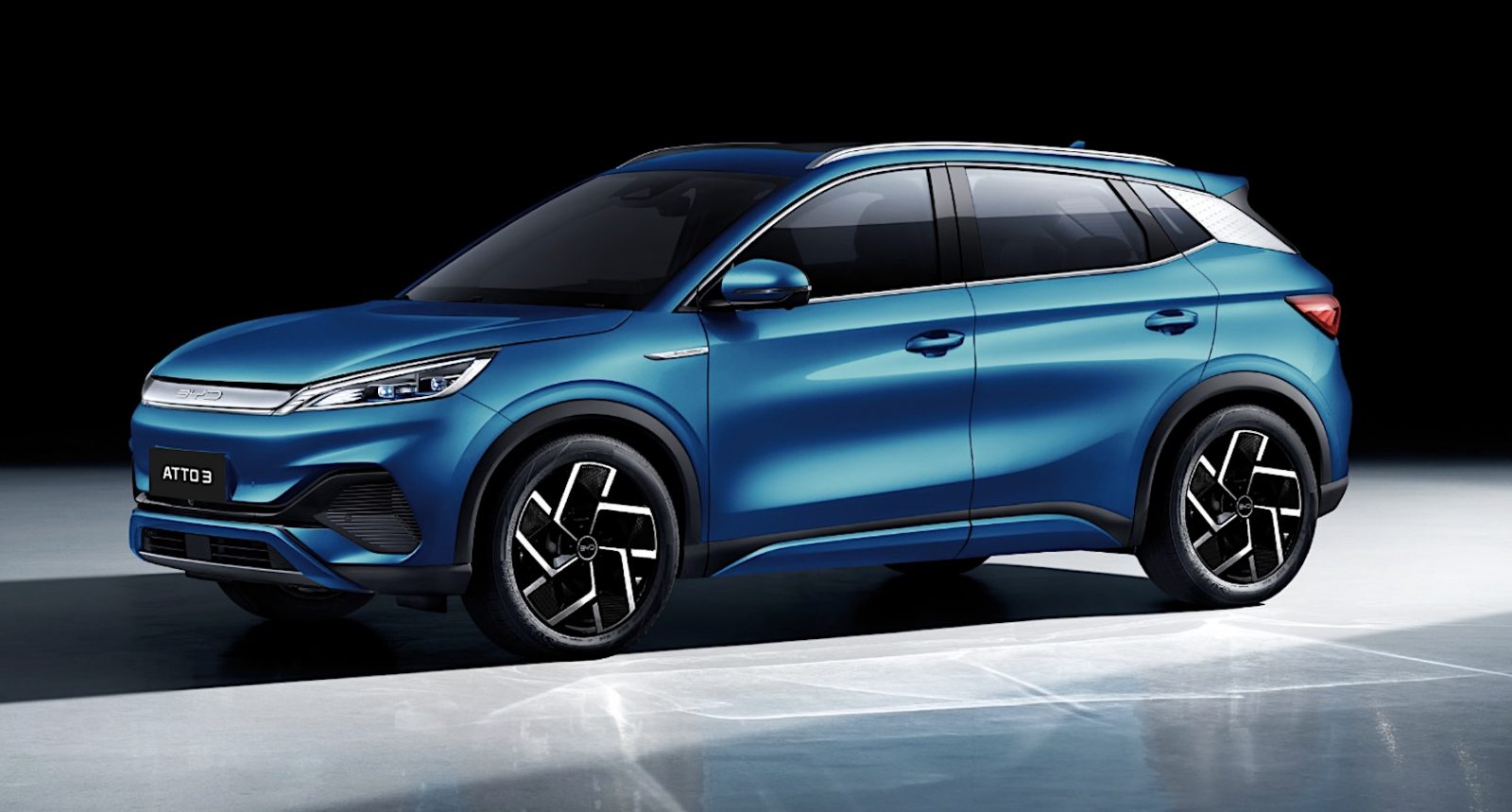 Price: Starting from RM 149,800
Check out our Atto 3 review here.
Although the Atto 3's styling already looks a little outdated, its interior is surprisingly good quality and boasts some fun, quirky features like a rotating 15.8-inch touchscreen and a 3-stringed door pocket on which you can play the introduction to Deep Purple's Smoke of the Water. Already launched in several regions, the BYD is getting good reviews in countries as far away as Australia and the U.K. Powered by a 201 hp single electric motor and employing a 49.92kWh lithium-ion battery pack, the 5-seater crossover is reported to achieve 410 kms. But as with the Ora EV above, we will downgrade this figure to a more realistic 310kms. The 'Extended Range' flagship model mind you has a real-world range of at least 390 kms but costs RM 167,800. Charging speeds are okay, if not super-quick. Find a charger capable of 150kW and the car will charge from 30 to 80% in 29 minutes. On the downside though, the BYD's lane-keeping assistance system needs better calibration and better quality tyres.
3. NISSAN LEAF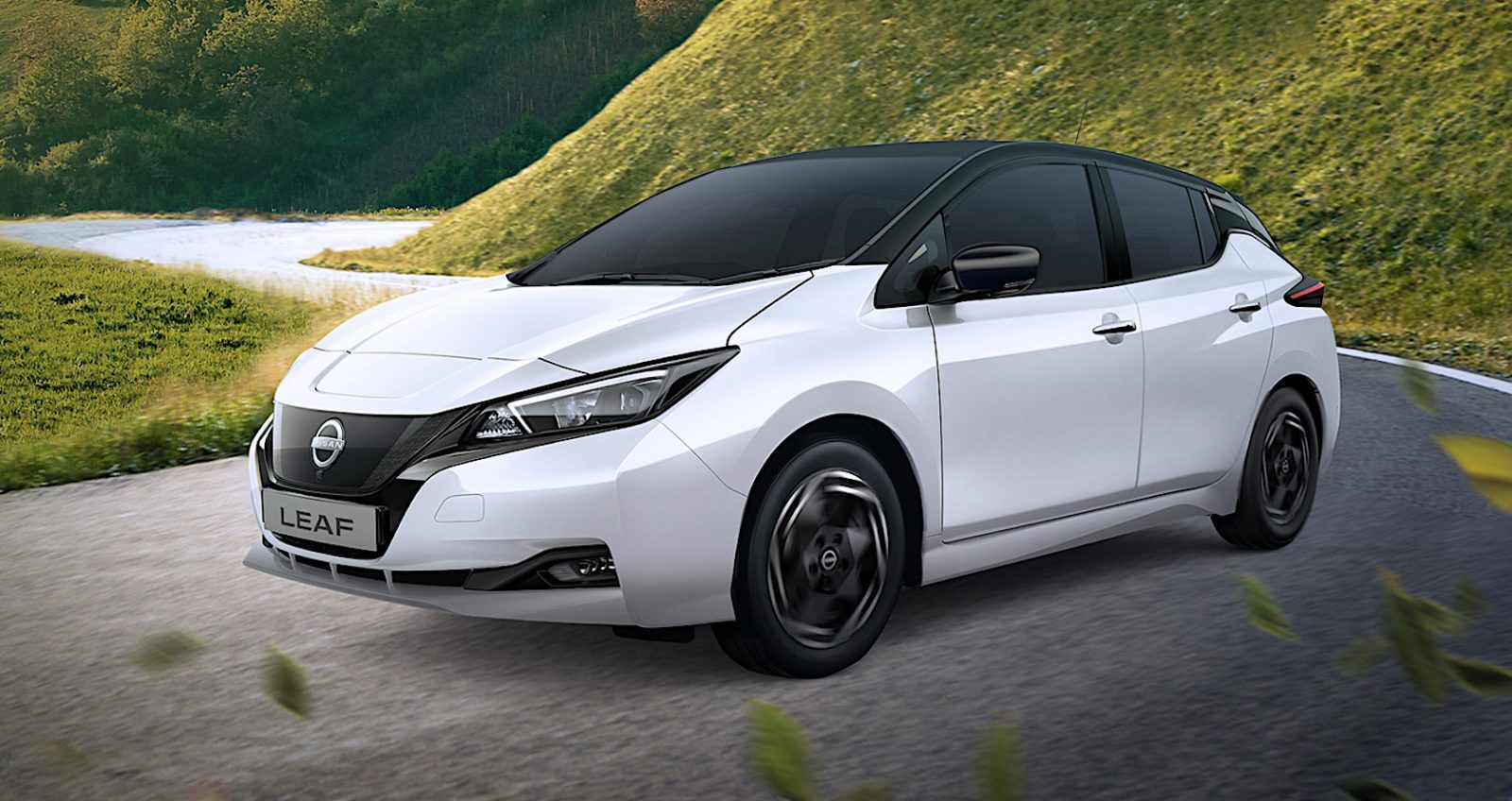 Price: Starting from RM 168,888
As the EV that pioneered mass-produced electric cars over a decade ago, the Nissan Leaf has sold over 600,000 units in 59 countries. Donning a somewhat nondescript, sharp-edged exterior, the Leaf is well into its second generation, boasting a 147 hp single motor from its 40.0 kWh battery while still only delivering range of 311 km. As this is an NEDC figure we will have to round this down to around 250kms in the real-world, significantly undercutting the two cheaper EVs. The 5-seat Leaf is a small, quiet, comfortable compact that is easy to thread through traffic. The Leaf's e-Pedal feature allows the driver to toggle back and forth between regenerative braking modes, one of which allows the car to coast when the driver lifts off the throttle and another that slows the car when you take your foot off the acceleration pedal and uses that energy to recharge the battery. Compared to the two Chinese EVs which offer larger screens, the Leaf's 8.0-inch infotainment system with Apple CarPlay and Android Auto is smaller but capable with automatic climate control, keyless entry with push-button start, and automatic headlamps.
CONCLUSION
If you want an EV that stands out in a crowd, and offers a real-world 300km of range, then go for the cheapest Good Cat. The slightly more expensive Atto 3 also offers around 300km of range but a higher quality interior and better ride. The Leaf on the other hand, offers blander styling than the cheaper two EVs and better reliability, but only around 250km of range while costing RM 20,000 more.