No 1: Honda Civic
No 2: Mazda3 Sedan
No 3: Toyota Prius
Buyers wanting crossovers, SUVs, and pickup trucks continue to dominate showroom traffic, but there's still a small, vibrant market for compact cars, and enough segment contenders to make the choice tricky. Fun to drive, easy to park, and easy on your wallet, compacts come in all shapes and sizes and with various amounts of tech.
This may not come as a surprise, but Japan—for the time being at least—makes the best small cars in the biz. And in this Buyer's Guide, we will recommend the best 3 compacts on sale in the U.S. at the start of 2023.
In rating our top 3 compact cars, we have taken into account each entry's design, interior fit, finish and comfort, powertrain, handling, safety, and overall wow factor.
No 3
2023 Toyota Prius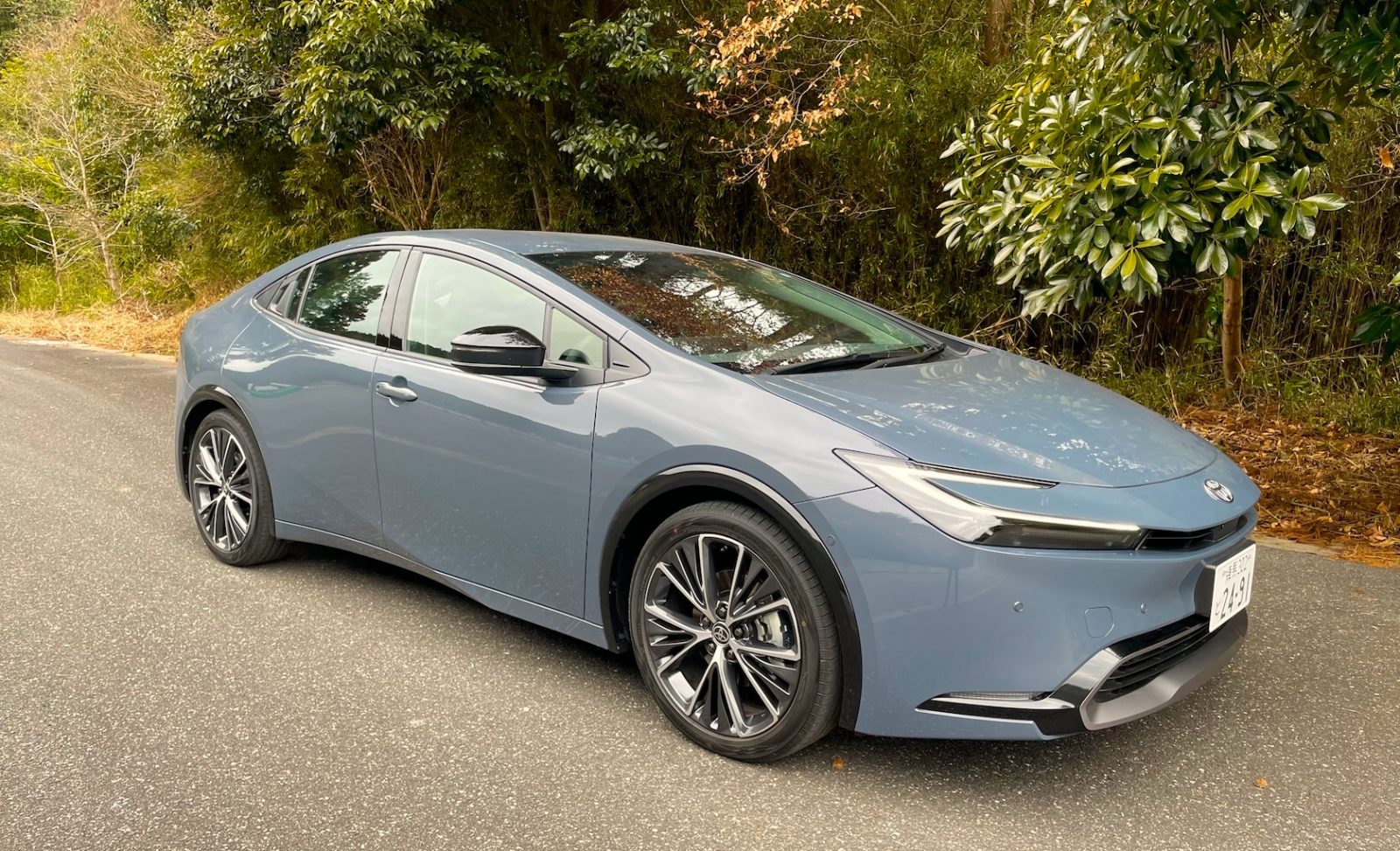 Base price: Starting MSRP $27,450
Power: 194 hp
Mileage: 57 mpg (combined)
Carlist score: 8/10
The all-new 5th generation Prius is a huge departure from its predecessor. And that's a good thing. I never thought I'd say it, but this time round, many buyers will actually purchase a Prius for the way it looks! Bluntly put, with all of the new-wave electric cars and plug-in hybrids coming onto the market, the Prius needed a complete makeover. It had to look good and offer sufficient power, two things its predecessor lacked in abundance. Luckily the new car does both. Its sharp, low-slung styling has put the Toyota on the map in terms of aesthetics but the price of those sleek lines are compromised interior space and rear visibility. Its cabin uses better materials, is more ergonomically appealing and its instrument cluster is (finally!!) located where it should be—in front of the driver. Married to a much-improved CVT transmission, the front-drive 2.0-liter hybrid powertrain generates 194 hp making it three seconds faster from zero to 60 mph than the outgoing version. It also handles better, delivers more precise steering, and boasts mileage of 57 mpg (EPA).
No 2
2022 Mazda 3 Sedan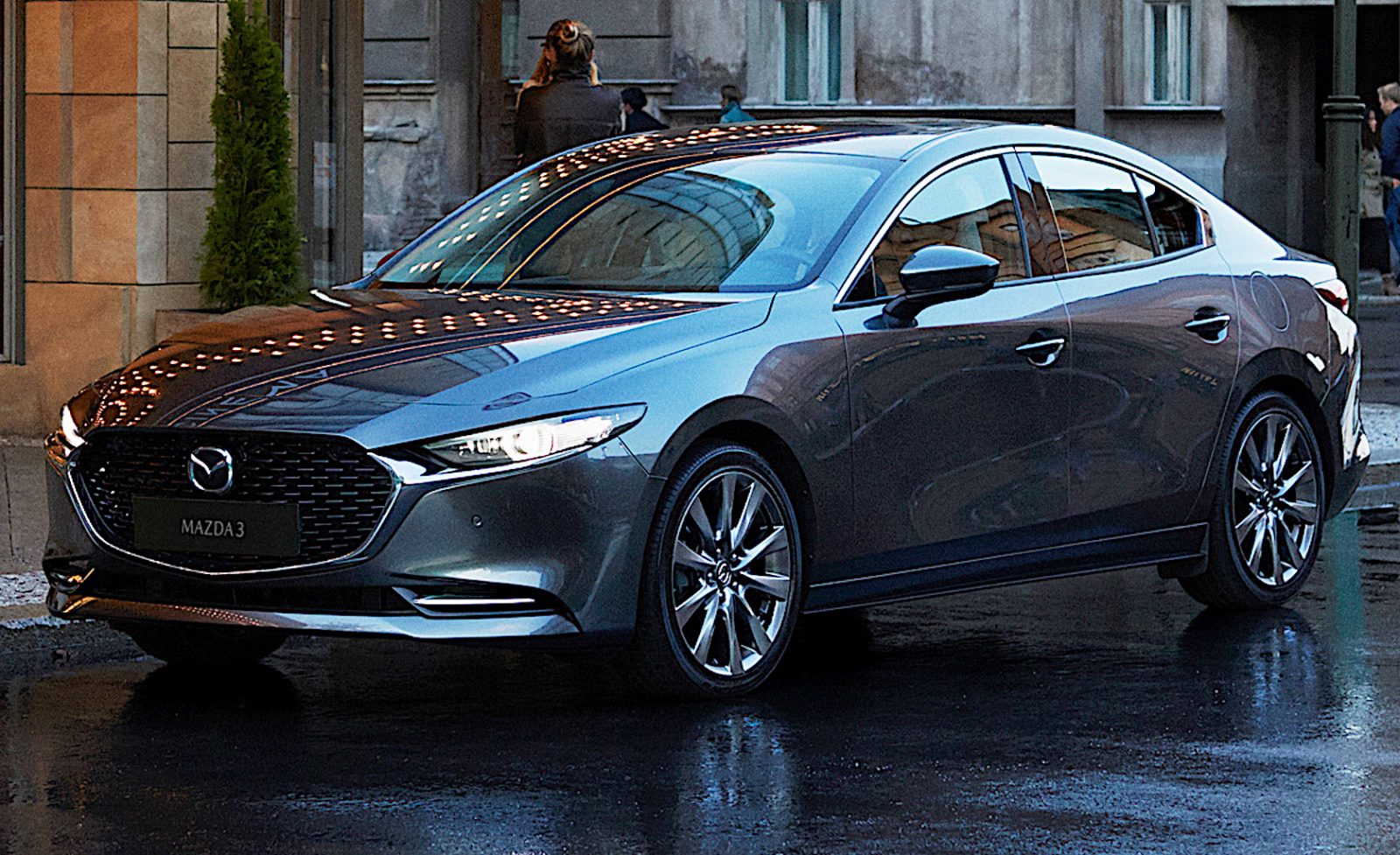 Base price: Starting MSRP $23,550
Power: 191 hp
Mileage: 36 mpg (combined)
Carlist score: 9/10
The Prius might have finally put on some haute couture fashion after wearing gym clothes for the past 25 years, but the Mazda 3 has been a fashion powerhouse for years boasting some of the best design in the industry. And we have to thank Mazda's visionary head styling guru, Ikuo Maeda for that. He is also a stickler for luxury-car-like cabin refinement and quality, and the Mazda3 is a recipient of his input there too. Sexy exterior styling and rich interior materials make the 3 feel far more expensive than its $23,550 starting price. Available in sedan or hatchback body types, the 3 offers customers the choice of a 191 hp 2.5-liter naturally aspirated four-cylinder or a 250 hp 2.5-liter turbocharged variant. A 6-speed automatic is fitted to most models, including the AWD versions, although a 6-speed manual is available in the front-drive 3 hatchback. The 3 feels like a true vehicle, but it also drives more like sports car than a sedan, being one of the most engaging in its class.
No 1
2023 Honda Civic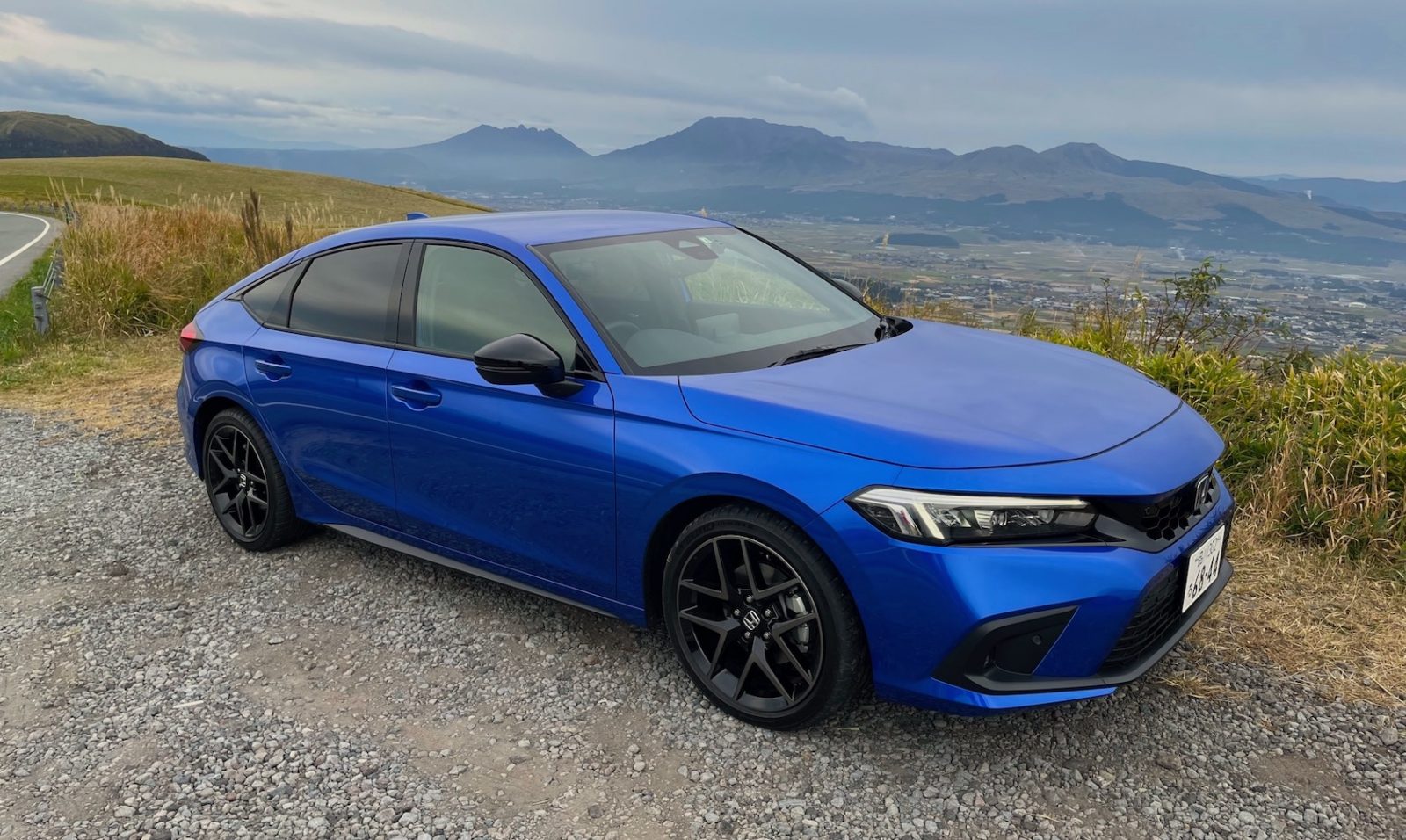 Base price: Starting MSRP $25,050
Power: 158 hp
Mileage: 33 mpg (combined)
Carlist score: 9.5/10
The Honda Civic might have just lost out to the all-new Prius in the pretty department, and it may not quite measure up to Mazda's luxury interior trimmings, but its fuel-efficient, simple stylish looks and engaging driving dynamics more than make up for those deficiencies. It corners brilliantly and has great ride quality. Available as either a sedan or hatchback and with a selection of engines, the Civic delivers different levels of thrills for different drivers. A naturally aspirated 158-hp 2.0-liter four-cylinder propels the entry-level Civic Sport sedan and hatchback, and a six-speed manual gearbox is optional. Contrastly, the Civic's CVT may still be a touch noisy but it's still one of the better ones of the bunch. The entry Sport model gets 33 mpg according to the EPA. Buyers also have the option of a turbocharged 1.5-liter with 180 hp, a 200 hp Is sedan or the ballistic 315 hp Civic Type R. The Civic lineup also gets a full package of driver-assistance tech as well as a large touchscreen with Apple CarPlay and Android Auto.
CONCLUSION
Every one of these cars is highly recommended. It just comes down to personal taste and what you're looking for in a compact car. If you prioritize fuel economy and looks then opt for the new Toyota. If you value aesthetics and interior luxury over comfort and roominess then go for the Mazda. If you want the best all-around package that brings good looks and great handling to the table, then the Honda is for you.