1. Volvo V60 Cross Country
2. Audi A4 Allroad
3. Subaru Outback
Driving on today's roads in a sea of SUVs and pickup trucks, you'd be forgiven for thinking that the once-popular wagon is destined for extinction. Not so. In fact, there is still a strong niche market out there for wagons, fueled by family-oriented motorists looking for more compact, car-like vehicles that still offer reasonable amounts of passenger and cargo space but with better handling than SUVs or trucks.
We have reviewed the wagon market and come up with our Best 3 wagons that you can buy now for under $50,000. It just so happens that our top three are the very best examples of wagons from Sweden, Germany and Japan. To arrive at our Carlist rating, we have taken into account design, cabin spaciousness and tech, handling, ride quality, safety and power.
1. 2023 Volvo V60 Cross Country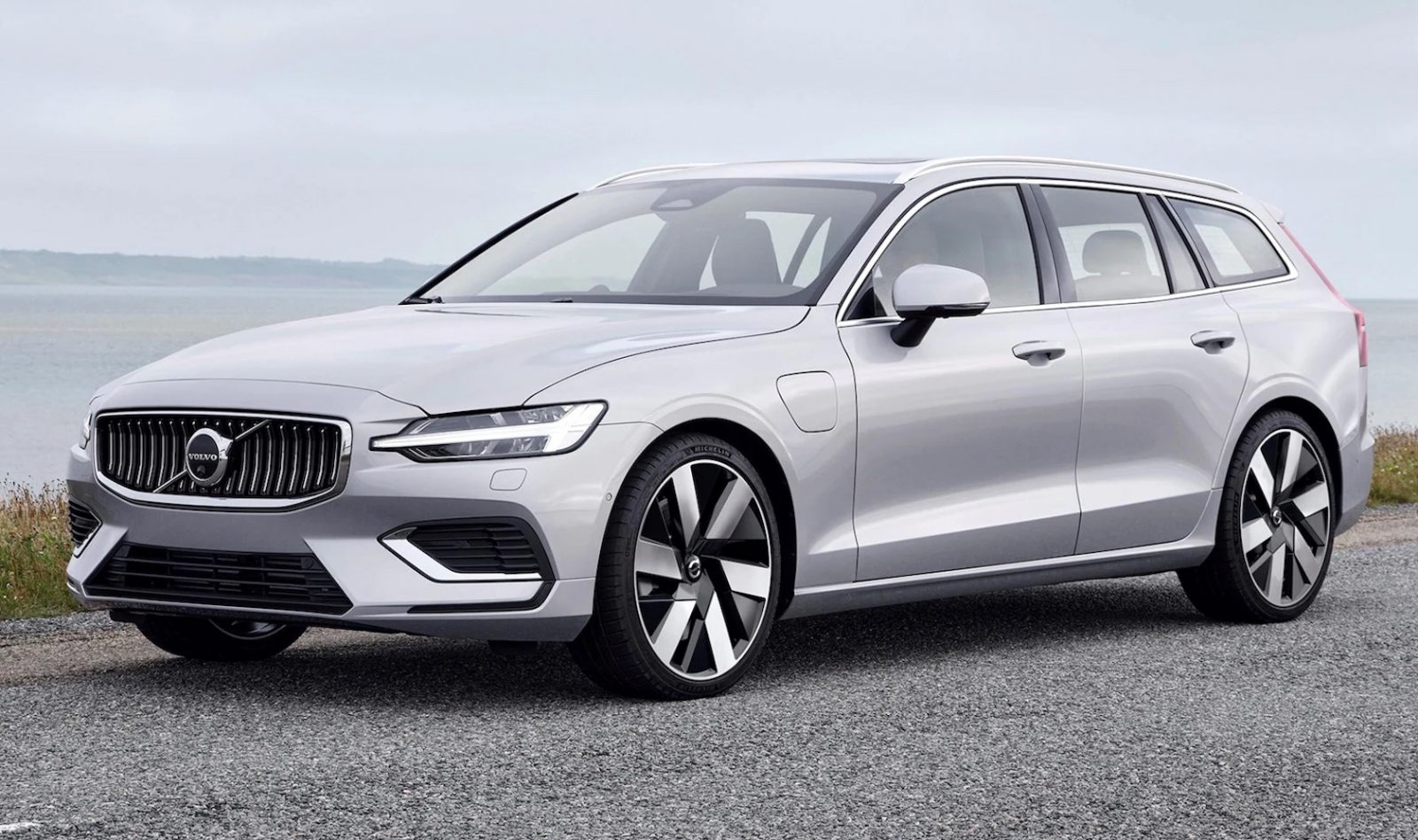 Price: Starts from $48,800
Carlist Rating: 9.0
Fuel Economy: 23 City / 30 Hwy (mpg)
Incorporating clean, timeless, stylish lines, this V60 Cross Country boasts impressive handling, a cushioned ride, a luxurious cabin and a choice of perky powertrains that includes a plug-in-hybrid (PHEV) option with good fuel economy. This V60 has a 247-hp 2.0-liter turbocharged four-cylinder engine. Mated to a smooth-shifting 8-speed auto box, the Volvo delivers sufficient power for trundling around town and cruising with family on the highway. This Volvo provides a comfortable ride. The suspension though is a little on the stiff side, and steering feedback is not as sharp as the Audi A4 (below), but the handling is still composed. The Volvo is perfect for those wanting loads of space, a good luggage area, a comfortable ride, some of the best safety in the game and enough power. Fitted as standard equipment, all-wheel drive maintains excellent traction in all weather conditions. The V60's only downside is that there's a slight learning curve with its infotainment system. If you're in the market for a wagon, this Volvo is worth checking out.
2. 2023 Audi A4 Allroad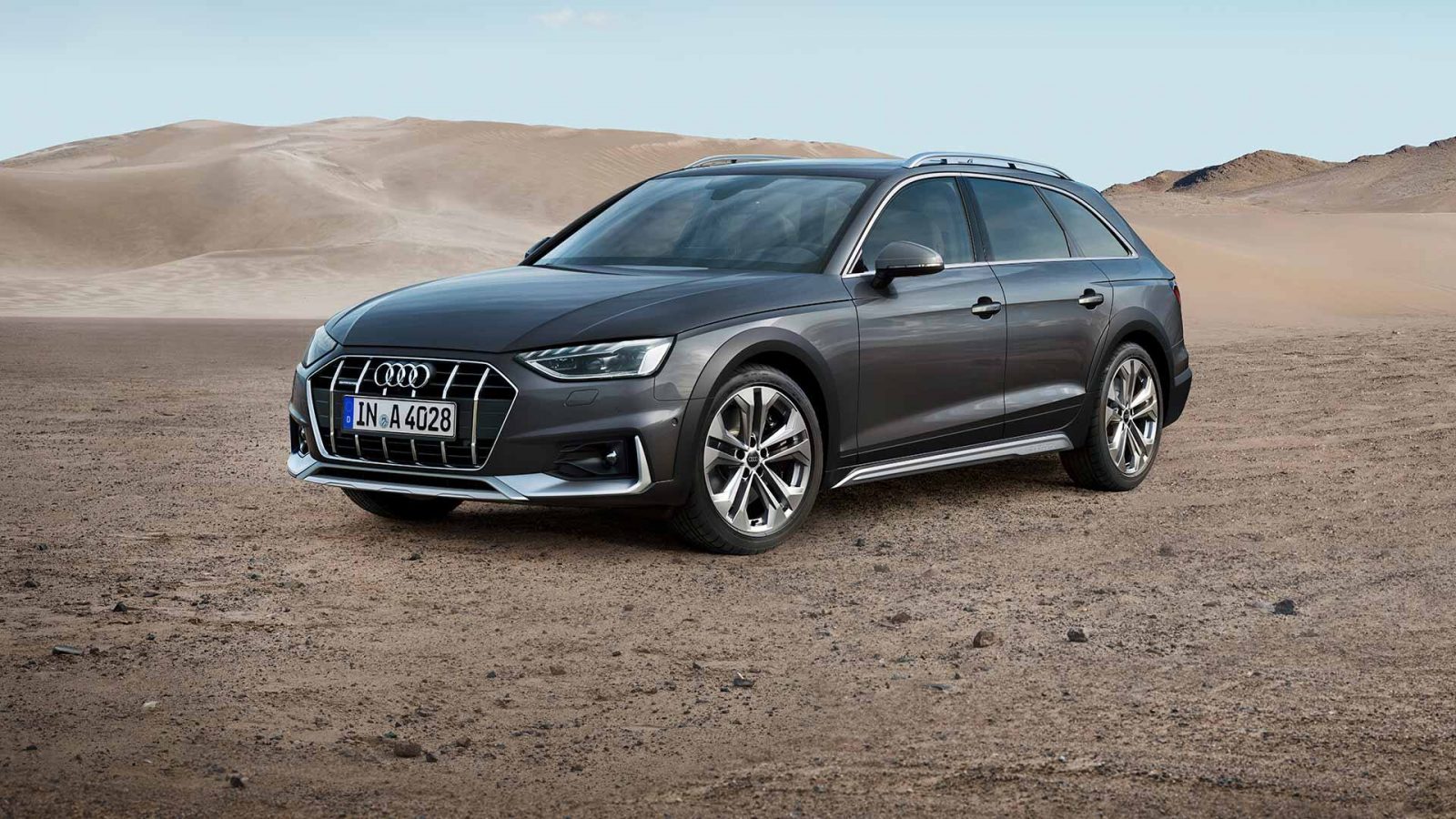 Price: Starts from $45,900
Carlist Rating: 8.5
Fuel Economy: 23 City / 30 Hwy (mpg)
Offered with just one powertrain, the 2023 Audi A4 Allroad is a well-rounded wagon. It has a refined ride, sharp and balanced handling thanks to its Quattro AWD, and a spacious, well-appointed cabin. Its fuel economy ratings however fall short of its class rivals. This Audi is an excellent wagon, delivering perky acceleration and composed cornering. Every Allroad is powered by a 261-hp turbocharged, four-cylinder engine with a 12-volt mild-hybrid system mated to a 7-speed dual-clutch automatic transmission. That's more than enough power to get you around town efficiently or overtake on the highway. Its transmission, however, can tend to occasionally hesitate when downshifting. The Allroad's stylish and chic cabin is spacious, and comfortable and employs a user-friendly infotainment system. If you're in the market for a good-looking wagon with some herbs and faultless AWD grip, or want practicality without the bulk of an SUV, the A4 Allroad is worth a look at.
3. 2023 Subaru Outback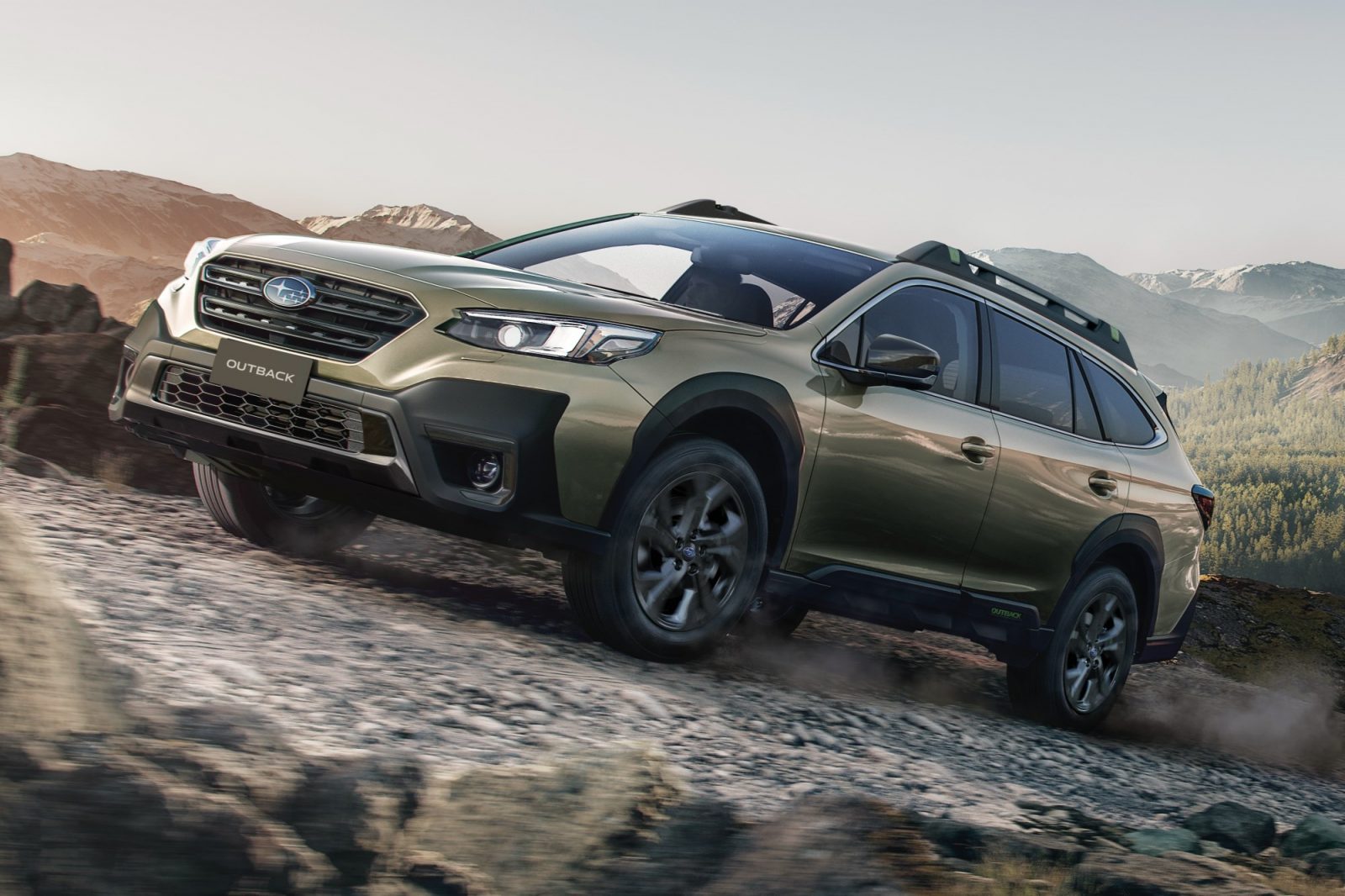 Price: Starts from $28,395
Carlist Rating: 8.2
Fuel Economy: 21-26 City / 32-36 Hwy (mpg) ●
For the price, the 2023 Subaru Outback is arguably the best-packaged wagon on the market. Its combination of rugged on- and off-road versatility, smooth ride, roomy interior, safety, and long list of standard features, including all-wheel-drive afford it that distinction. The Outback has a range of two engines: the entry-level 2.5-liter flat four-cylinder produces 182 hp, while the optional turbocharged 2.4-liter flat-four generates 260 hp, with both being mated to a tolerable continuously variable automatic transmission (CVT). Its low-slung body but high ride height gives the Outback a rich blend of car-like handling and small SUV capability in an upscale package. Inside, it features roomy passenger and cargo space, as well as a myriad of standard tech, comfort and Subaru's signature EyeSight driver-assistance features. It comes standard with all-wheel-drive and can tackle dirt, mud, snow, or gravel roads with the minimum of fuss. Among its few shortcomings are its uninspiring base engine and its frustrating infotainment interface. The Outback is worth putting on your shortlist if you're looking for a versatile, well-appointed, and fuel-efficient vehicle that can carry five people, haul plenty of cargo and go on some light off-roading duties.
CONCLUSION
It all depends on your taste and preferences in this wagon battle. Given the very reasonable price, its all-wheel-drive, and its strong list of standard features, we'd lean towards the Subaru, even if its base engine is a little underpowered and its styling bland. If you want an upscale wagon with some nice design features, plenty of room, and loads of safety, then the Volvo is the wagon you want in your garage. It offers a long list of standard safety features, a high-quality cabin, and comfy seating. If you want some cool, chic German design, snappier acceleration, and sportier handling though, we'd recommend the Audi.