No 1: Lexus LFA
No 2: Porsche Carrera GT
No 3: Lamborghini Huracan STO
Today, we bring you Part 2 of our best-sounding engines buyers' guide—cars to get into before electric vehicles (EVs) take over. Today, it's V10 time. That's right, if you're a fan of tickling the five senses with high-powered internal combustion engines (ICE), then we'd suggest considering the following supercars for their exceptional musicality.
Yesterday, we brought you our best 3 sounding V8 powered cars—the Ferrari 458 Italia, the Dodge Challenger Hellcat Jailbreak and the Ford Mustang Shelby GT500. Today, let's visit the best-sounding V10-powered cars.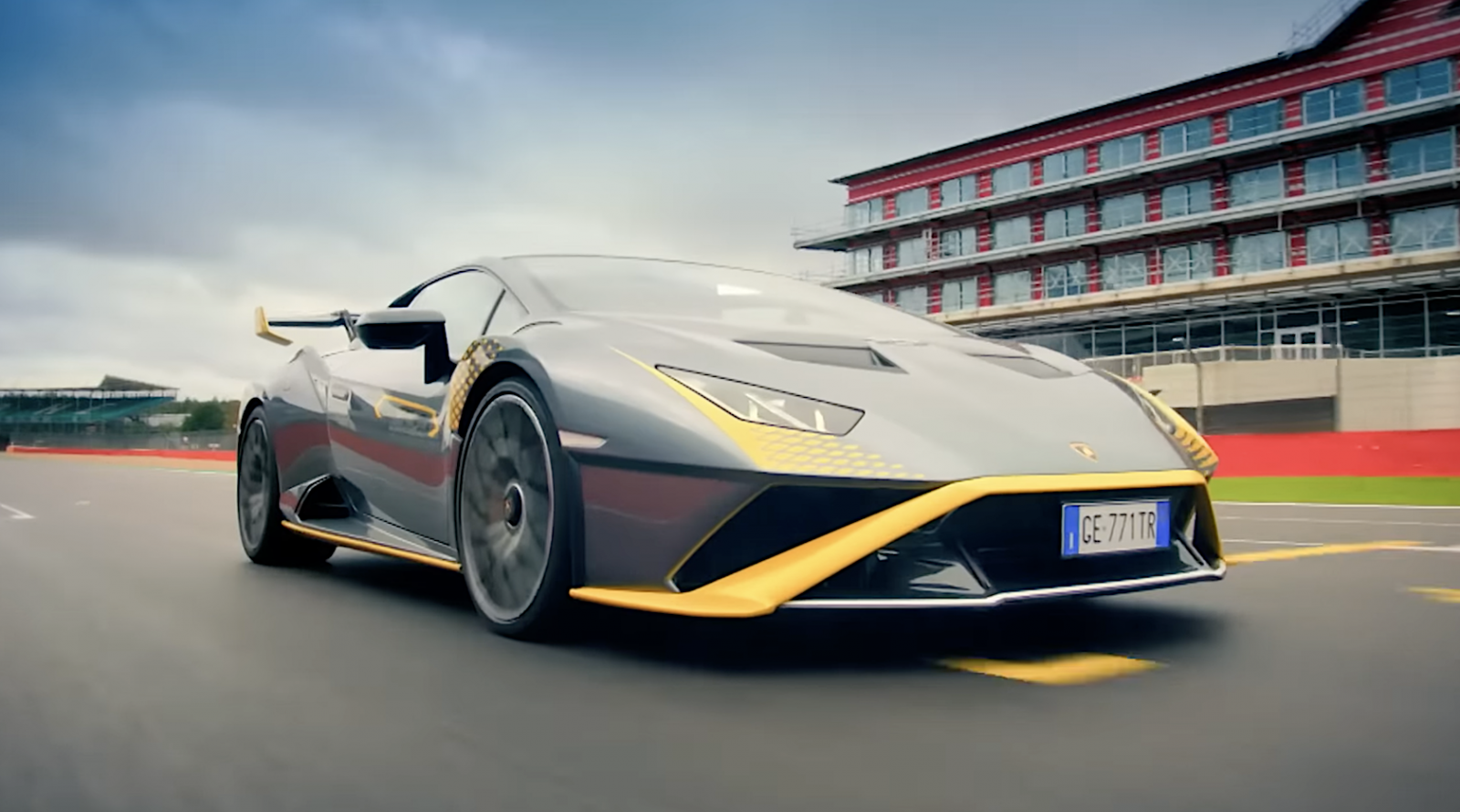 Yes, ICE cars are definitely on the way out while EVs make serious inroads into the automotive sphere. As we mentioned yesterday, given that great-sounding engines, like the V10, will disappear over the next decade due to various regulations in different countries, we thought we should shine a spotlight on the best-sounding 10-cylinder engines before it's too late.
As we wrote yesterday, engine sounds are totally subjective, so we will understand if all our readers are not fully satisfied with our choices. Although the three we have chosen today—we feel at least—are the best in their genre. It's just that, for some strange reason, V10-powered cars, which are rarer than V12 cars, actually hold their value more than 10-cylinder vehicles, so many of them hold their value.
No 1
Lexus LFA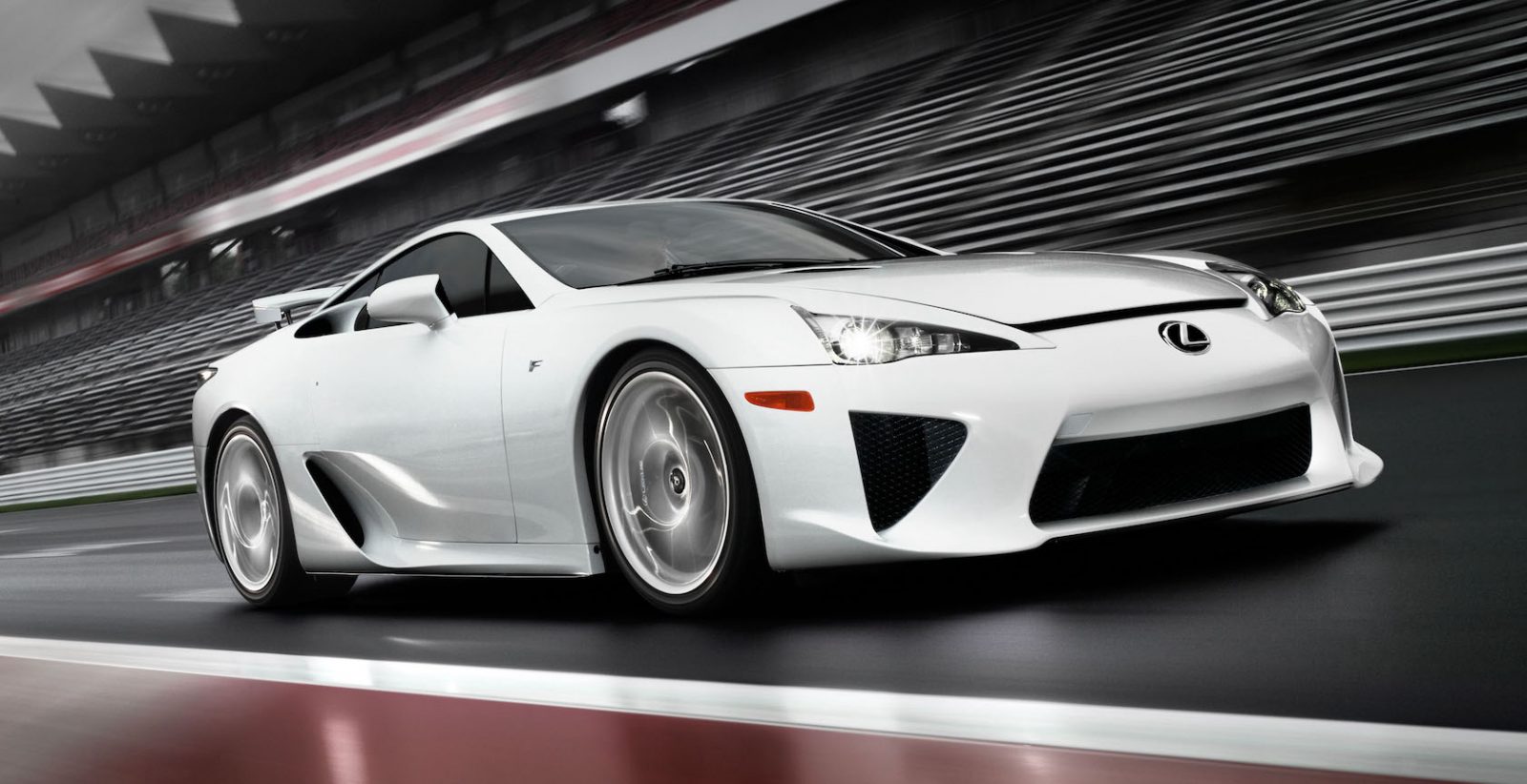 Price: Was $400,000 at launch in 2010, Today–around $800,000
Power: 552 hp
This was a tough one. Why? Because there just happens to be not one, but two V10s out there that define aural perfection. It's like listening to two of the greatest opera singers in history, Placido Domingo and Jose Carreras, and having to choose between them. It basically comes down to personal taste. Some critics feel that the Porsche Carrera GT has the best V10 sound, but we feel that the Lexus LFA eclipses the Zuffenhausen star for range and depth. To be honest, the LFA is not a beautiful machine and its single-clutch gearbox is a little clunky compared to European V10s. The LFA's design delivers more function than flair, but when the 552 hp 4.8-liter V10 blasts away from the line, and approaches its 9000 rev redline, well, the only superlative to explain the engine note is 'sublime.' For me, the LFA is the operatic equivalent of legendary tenor Placido Domingo, who for me, boasts a slightly richer, fuller, smoother voice than he compatriot Jose Carreras. The V10 revs from 1000rpm to its redline so fast that an analog tacho would not keep up—so a TFT screen image of a tacho was used instead. Current BBC Top Gear host Chris Harris called its engine "magnificent," while ex-Top Gear star Jeremy Clarkson said "It's not the most powerful car in the world, it's not the best-looking, and it certainly isn't the cheapest. But the LFA is the best car I've ever driven!"
No 2
Porsche Carrera GT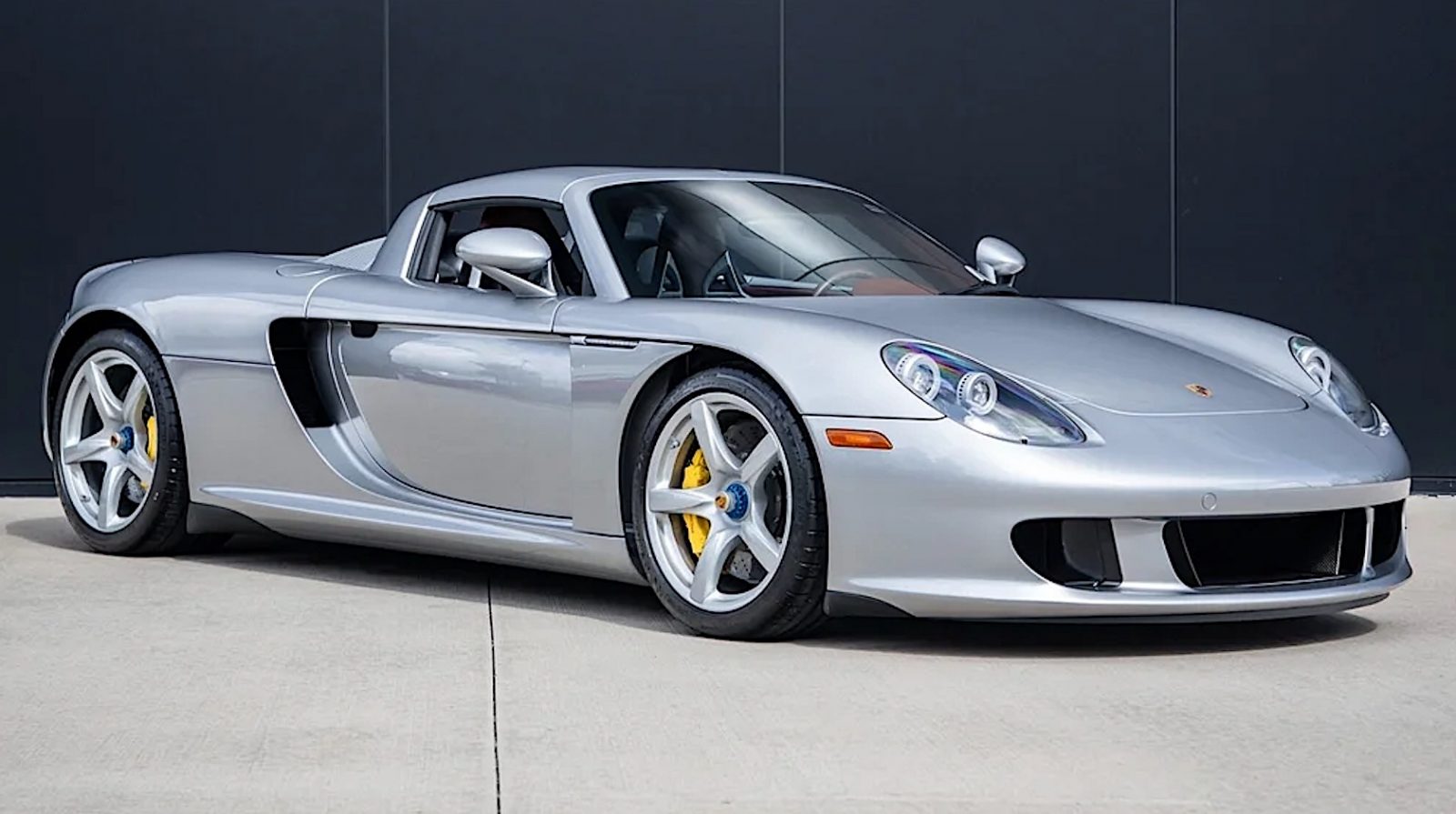 Price: $448,400 at launch in 2004
Power: 604 hp
Born in 2004, the Carrera GT was the first Porsche to employ a carbon fiber chassis and came along before the digital age changed everything. It was built for one purpose—to deliver unrivaled thrills and aural bliss. It does both spectacularly. Powered by a 604 hp 5.8-liter V10 married to a 6-speed manual gearbox, the GT was as cutting edge as things could be back then with a closed deck construction, variable valve timing and titanium conrods. Pushed to 8000 revs, its exhaust note was exquisite, coming across like tenor Jose Carreras, brilliant and masterful with the high notes, just not quite as full and rounded as the LFA's tune or its musical twin, Domingo. The GT featured a carbon fibre monocoque with the engine positioned low down for maximum agility while the fuel tanks were mounted either side of the engine for perfect weight distribution.
No 3
Lamborghini Huracan STO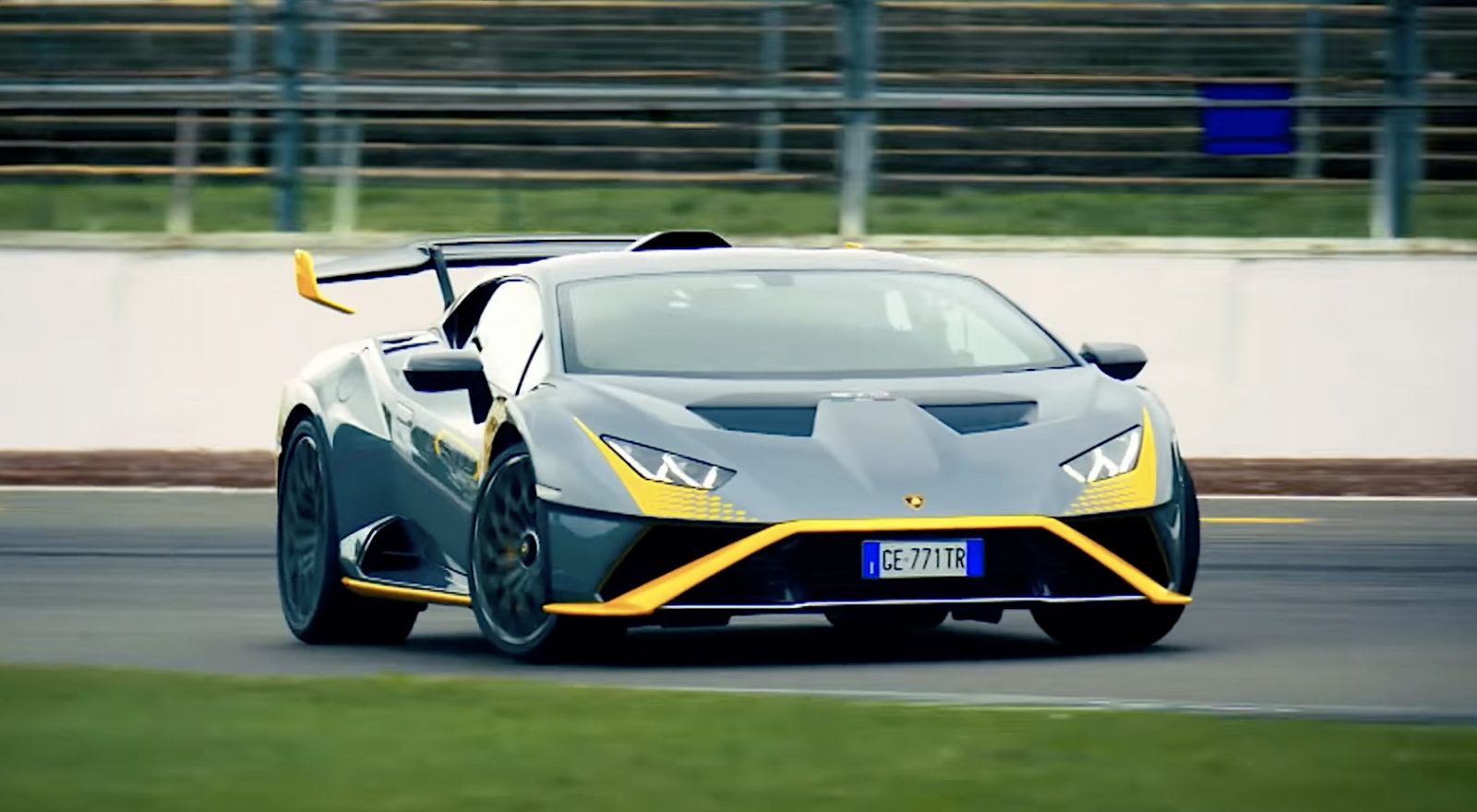 Price: Was $331,000 at launch in 2021, but now over $400,000
Power: 631 hp
The Lamborghini Huracan STO is about as subtle as a punch in the jaw. As Lambo's most track-focused car ever, the STO is descended from the DNA of the Super Trofeo race cars. Looking like a jet fighter for the road, the Huracan STO the most radically designed supercar on the market today. Fitted with a titanium roll-cage and magnesium wheels, and covered in bespoke aerodynamic splitters and wings and vents, the STO develops half a ton of downforce at 175 mph. When you rev its mid-engined 604 hp 5.2-liter V10 to 8000 rpm, the mighty howl sounds like Led Zeppelin's vocalist Robert Plant belting out the rock classic Black Dog. Chris Harris says, "The STO has one of the stand-out engines. It's as much a musical instrument as a form of propulsion. I'd say the STO is the best Lambo ever."
CONCLUSION
If you get a chance, we humbly invite you to check out the links attached above and listen to the V10 sounds for yourself. While the Carrera GT and Huracan STO are truly brilliant machines with exquisite engine sounds, in our book, the Lexus LFA comes out on top, boasting the fullest, most awe-inspiring sound in car circles. It's just a shame you have to pay an arm and a leg for them.