Since the late 1960s, the movers and shakers of Japan have all, at one time or another been chauffeured around in a Toyota Century. From prime ministers to captains of industry to movie and sporting stars, Japan's premier saloon has carried them all.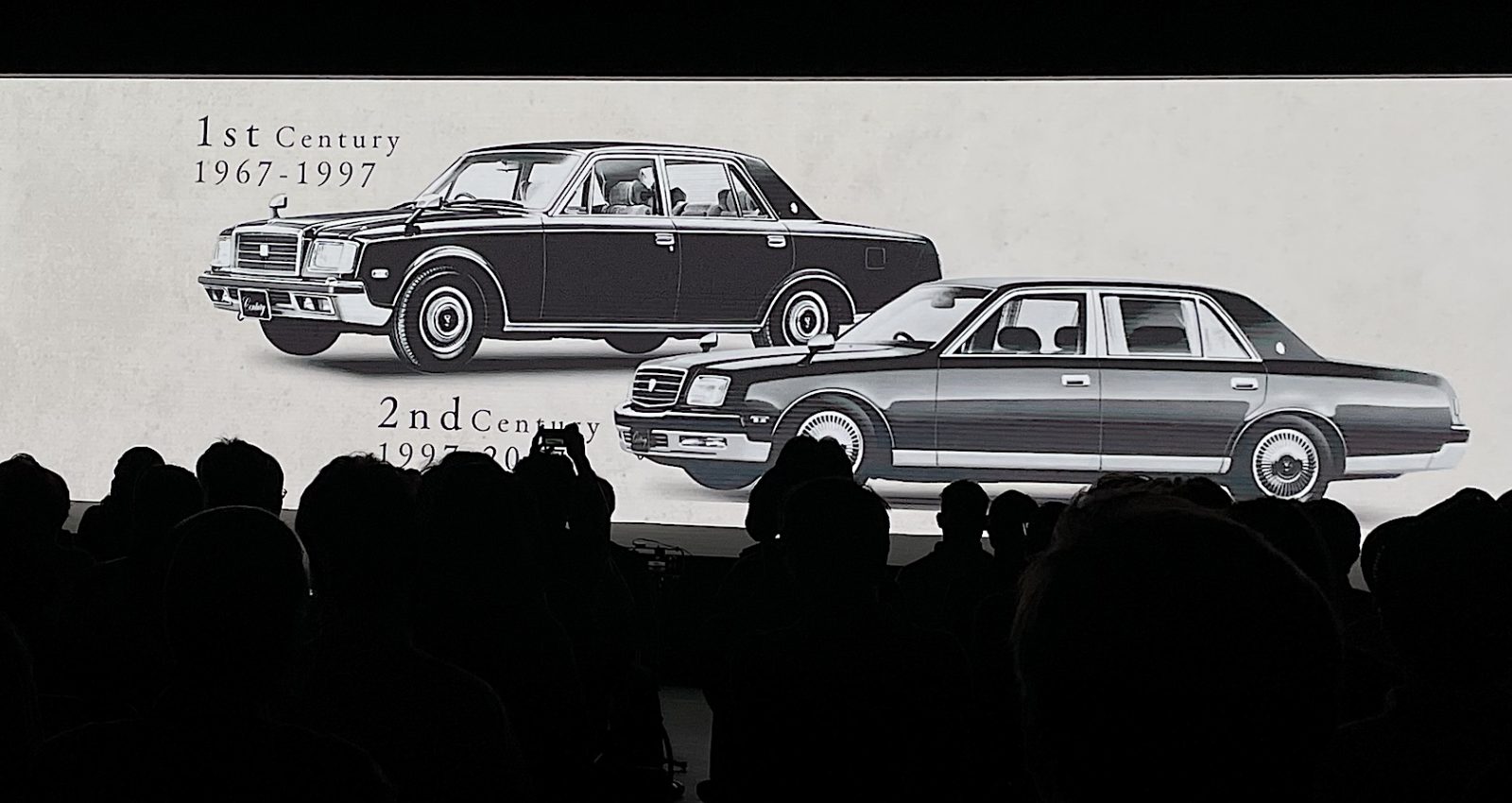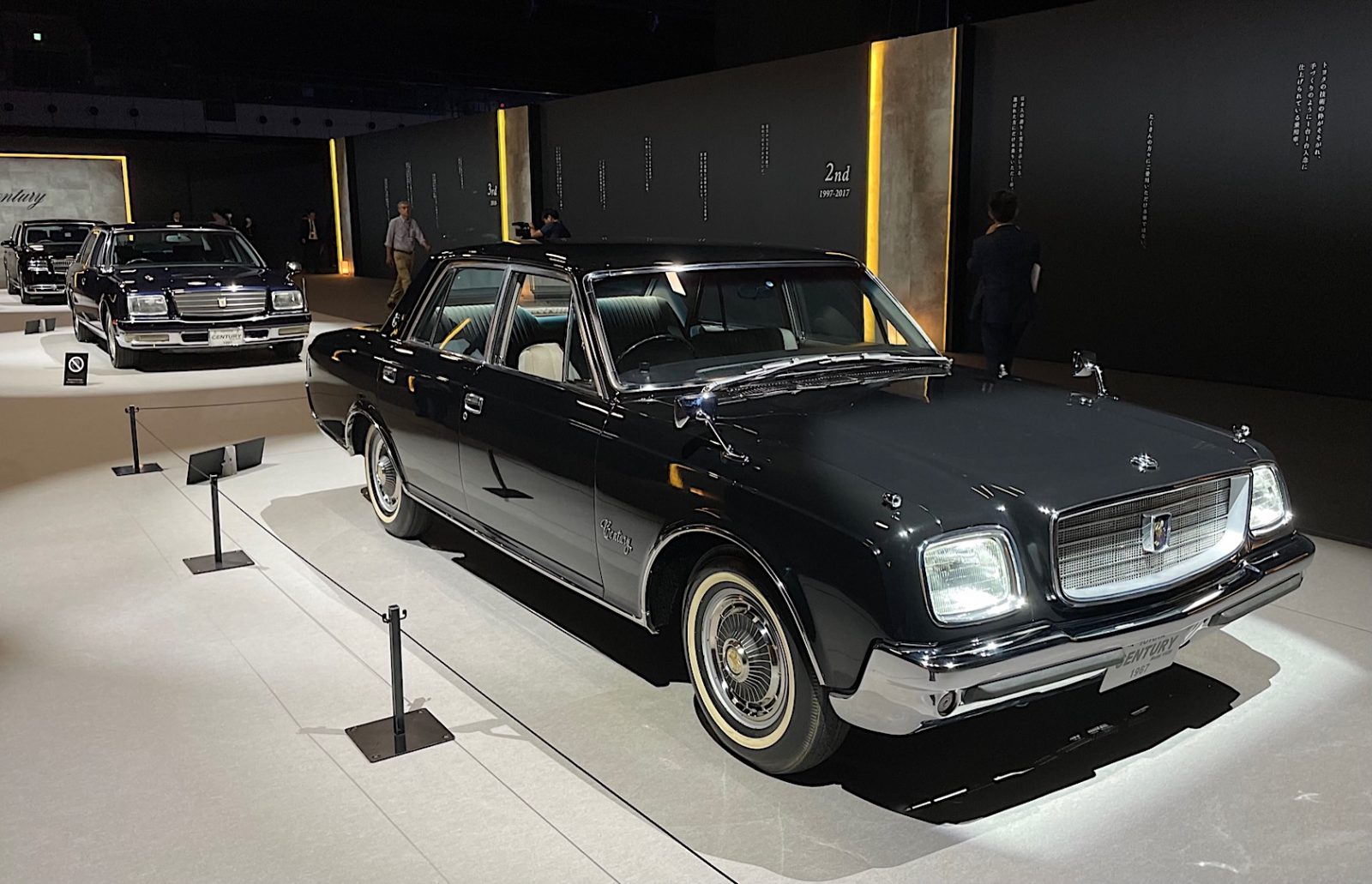 Last week, Toyota shocked the local industry when it launched an all-new Century SUV to sit alongside the saloon in an expanding lineup, with it appearing that there will eventually be a hot GRMN model and even a drop-top Century cabriolet. At the reveal inside Tokyo's massive Ariake Stadium, Japan's biggest carmaker unveiled a new SUV-styled Century—as the brand calls it—powered by a plug-in hybrid and boasting looks that reminded everyone in attendance of the Rolls Royce Cullinan.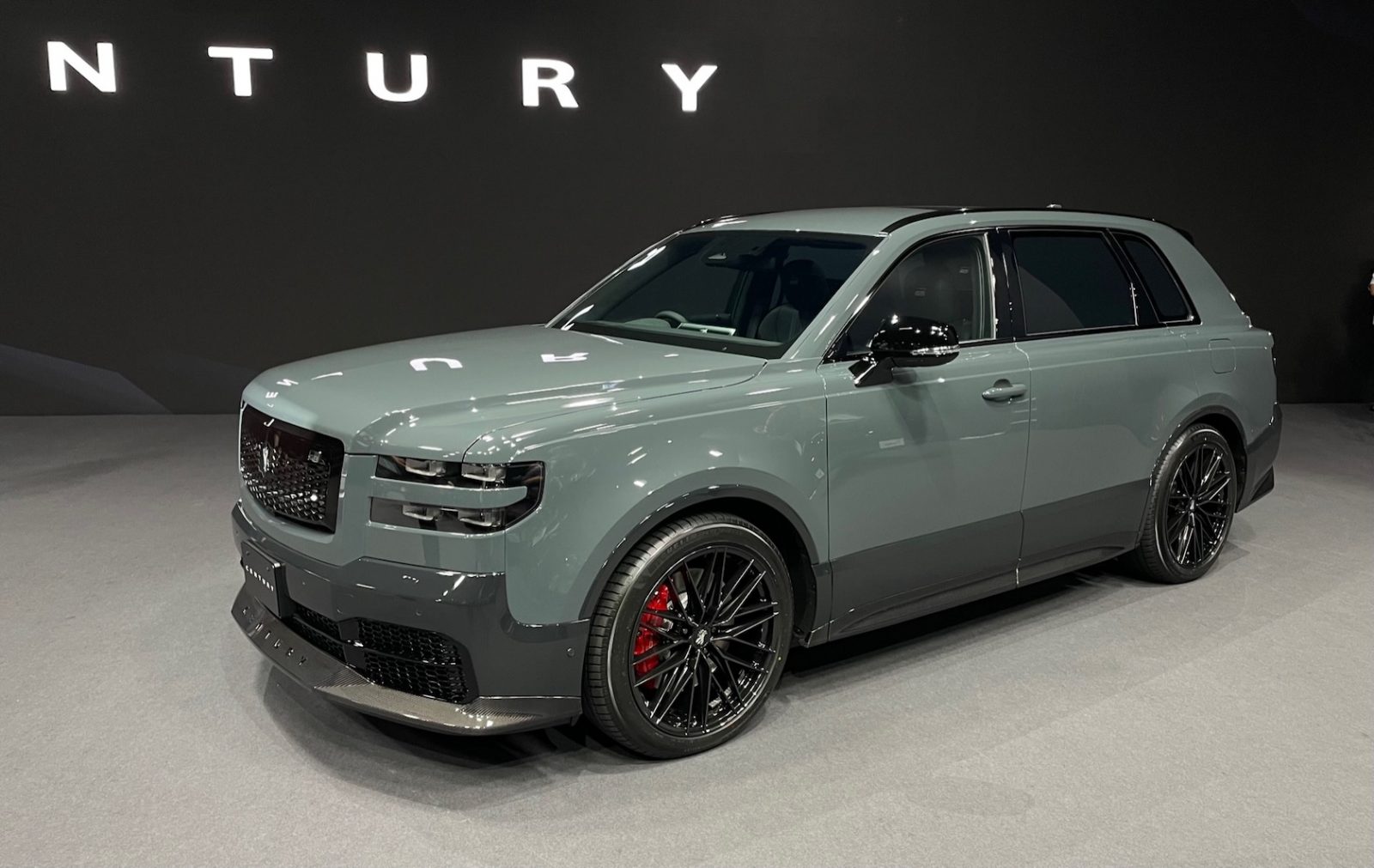 The biggest surprise of the high-profile launch ceremony was when a Toyota executive said that, for the first time, the brand would be looking to export the new highly customizable, luxury SUV, and that they saw strong overseas market potential.
One reason given by a Toyota executive as to why the brand decided to launch this SUV now was that it felt the market–that includes domestic and international–was ripe for such a large SUV. Toyota has been watching closely as Rolls Royce introduced its Cullinan, Bentley its Bentayga, Lamborghini its Urus, Aston Martin its DBX, Maserati its Levante, and Ferrari its Purosangue, with all carmakers enjoying strong sales thanks to a luxury SUV-receptive market. Toyota expects the same response when it launches the SUV next year.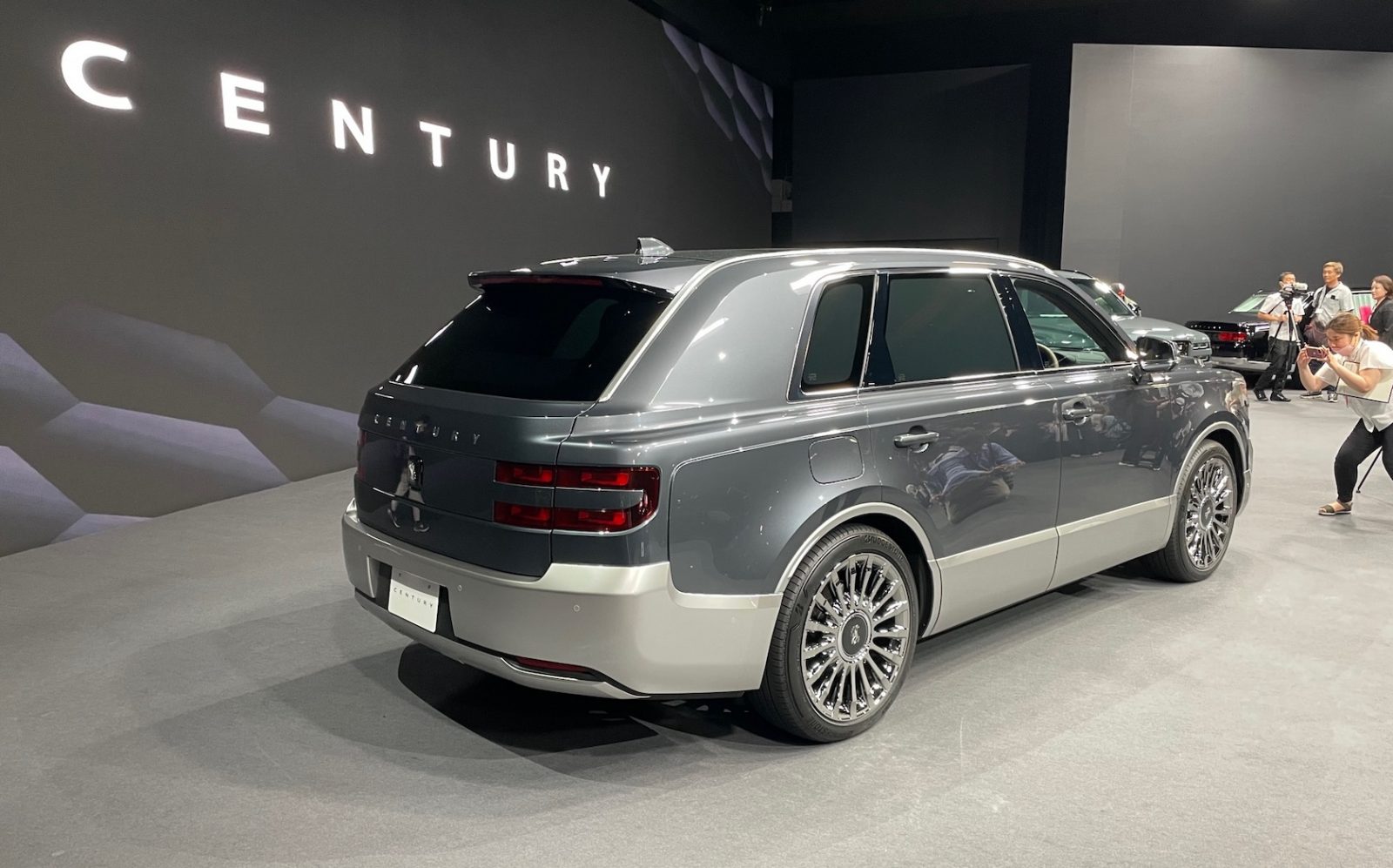 The original Century of 1967 was powered by a 2.6-liter V8. Targeting some of the most elite and conservative clientele in Japan, the first-generation model remained largely untouched for 30 years. In fact, that car was so traditional and dated in its exterior design that it has been likened to Russia's stately Zil limousine of the 1980s.
Then, in 1997, the second-generation model—looking uncannily like the original—received a 5.0-liter V12 engine, the only 12-cylinder power unit that a Japanese carmaker has ever made. And yes, it was only ever used in one car—the Century. And just a few years ago, in 2018, Toyota introduced its third generation Century, but this time with a V8 hybrid, and donning conservative looks that carryover from the original 1967 model.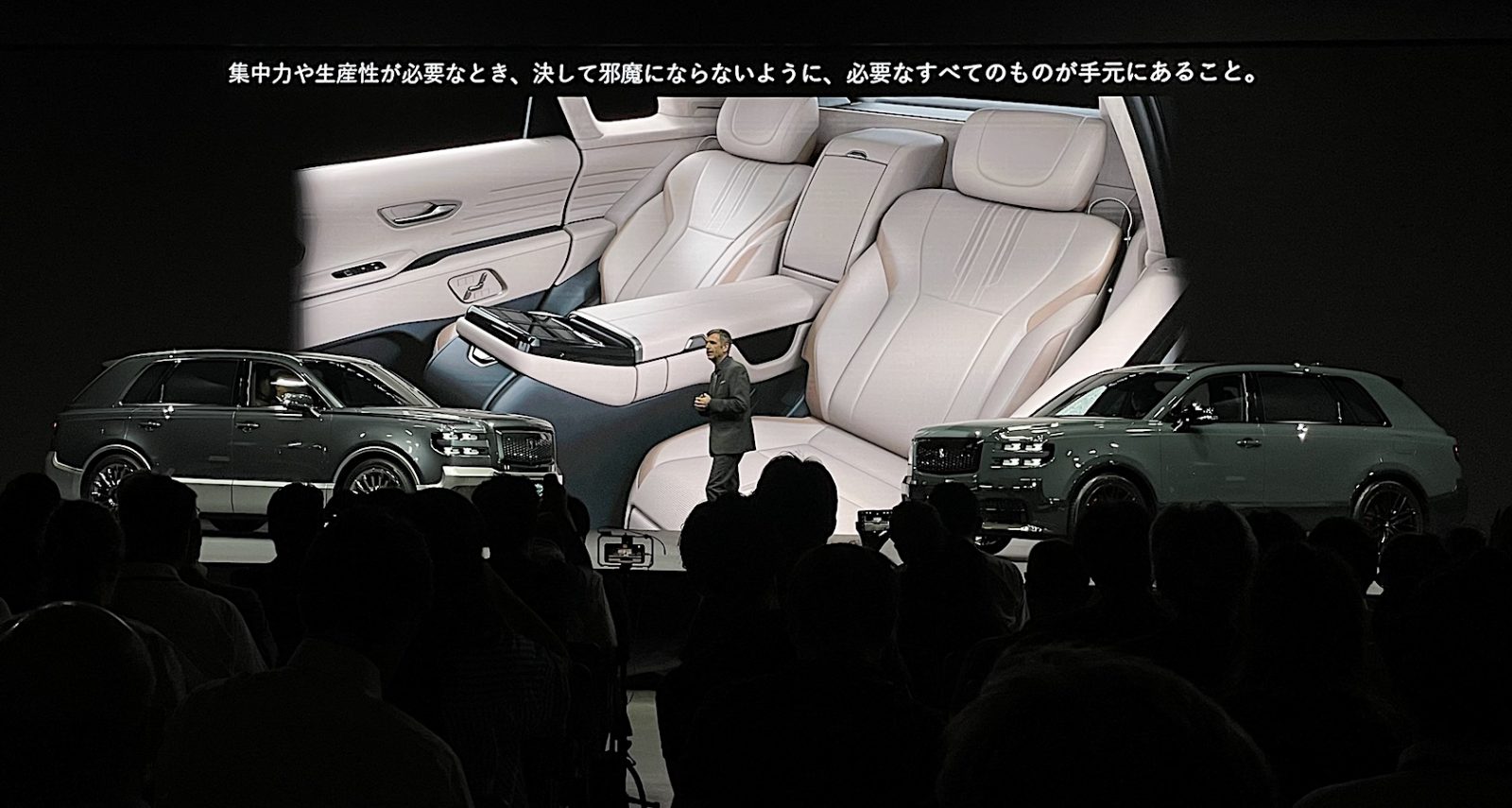 Wanting to show that it is serious about environmental concerns, Toyota has not carried over the saloon version's V8 hybrid but instead decided to power the 2.6-ton Century SUV with a 3.5-liter V6 plug-in hybrid powertrain that incorporates all-wheel-drive and four-wheel-steer.
The SUV is a four-seater rather than a five-seater like the limousine and Toyota has clearly focused on giving back-seat passengers plenty of luxury and space—with its two enormous captain chairs—in addition to an easy time when getting in and out. The doors open to an unusually wide 75-degree angle and there's a convenient side step.
The all-new design slant of the Century SUV, which takes a very different direction to the conservative saloon model, appearing to employ styling hints from the likes of the Rolls Royce Cullinan, is a definite step in the right direction, and one that is a necessity if the brand really does want to export the Century.
Along with its size, the Century SUV's starting price in Japan of 25 million yen (about $170,000) puts it in competition with other sizable luxury SUVs like the Mercedes GLS and BMW X7. The Toyota, like the Century limousine that competed against the Mercedes S-Class and BMW 7 Series, approaches luxury differently than is typical in this class.
According to Toyota, the updated Century SUV will continue to provide the "dignity, quietness, and ride comfort befitting a Century." Intriguingly, Toyota also presented a photo of a cabriolet and unveiled a GRMN Century on stage at a global premiere event, further lifting expectation levels.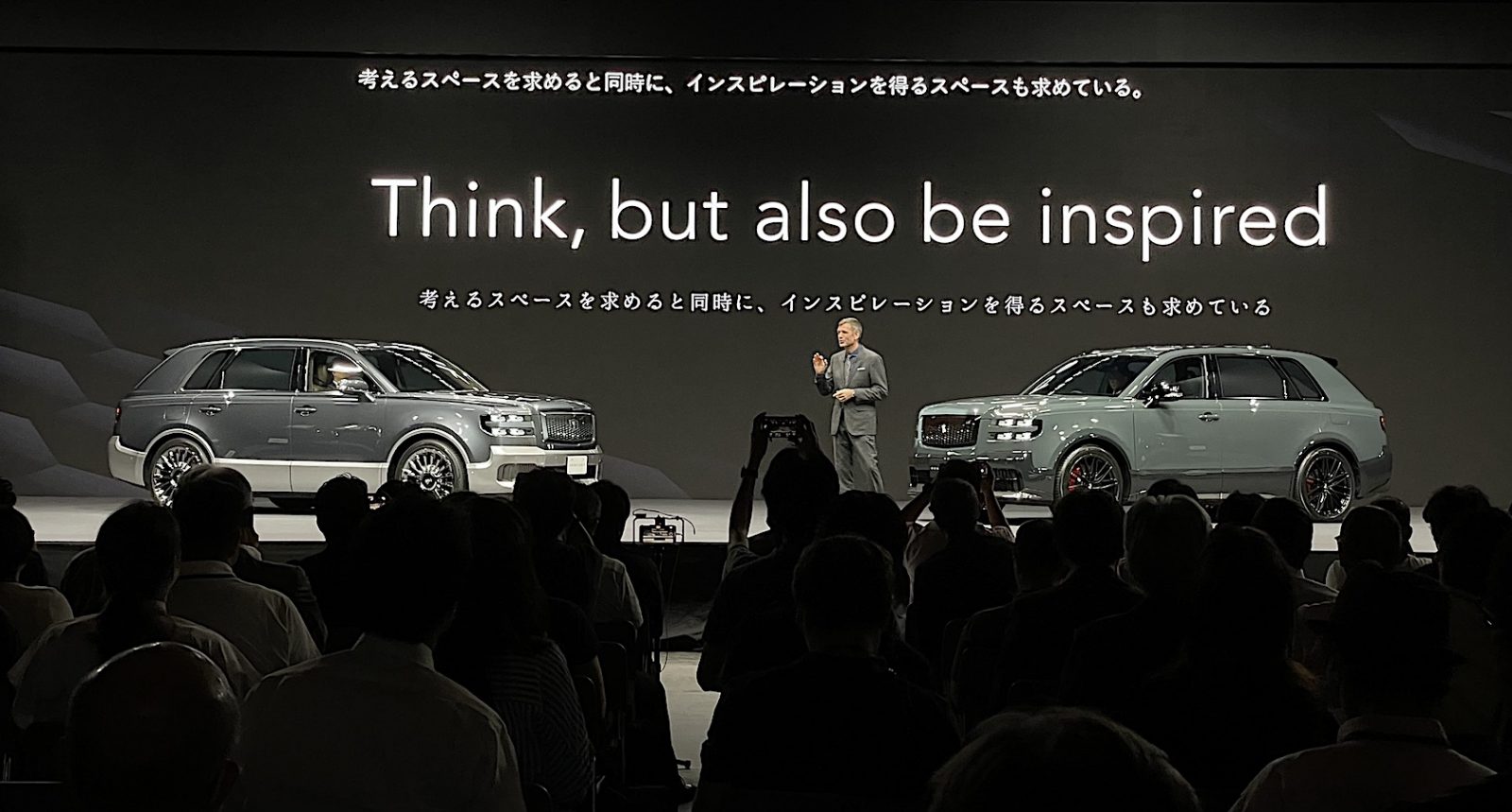 One aspect of the launch that intrigued me the most, apart from the huge contingent of over 500 media and industry folk there, was the fact that Yoshikazu Tanaka, chief engineer of the Mirai hydrogen-powered fuel-cell car, was introduced as one of the three top engineers of the new Century. And to me, that can only mean one thing—Toyota is seriously considering adding a fuel-cell version of the Century when the time is right.
OUR THOUGHTS
If there's any Japanese car that has hardly changed since its debut in the late 60s, it must be the Century. The reason is simple. The movers and shakers who patronize this limo don't want it to change. That's why this all-new SUV-styled Century, to me at least, looks far better than the saloon version. It's aiming at a different, wider audience. In fact, dare I say, it looks sharper than the Rolls Royce Cullinan! And this time Toyota is saying—for the first time—that they are seriously considering exporting it globally, wherever the demand might take it. Boasting a mix of Toyota's reliability and build quality and Lexus' quietness and refinement, plus a new touch of ultra-luxury and unprecedented levels of customization, might just see certain entities from Europe and the Middle East clamoring for this Japanese behemoth, that in this strange world or a weak yen, makes the Century SUV look rather reasonably priced at around $170,000 or £135,000.