Last week, New York Governor Kathy Hochul announced her state would phase out gasoline-only vehicles by 2035, in line with California regulations.
Toyota CEO Akio Toyoda commented that California's new zero-emission targets that seek to end sales of new gasoline-only vehicles by 2035 will be "difficult" to meet.
Toyota recently announced it would launch 30 BEVs by 2030, but then its first-ever production car was recalled due to a wheel fault.
Last week, the State of New York announced that it was joining Washington and California in implementing a plan to phase out the sales of gas- and diesel-powered vehicles by 2035. It was the Golden State's adoption of the Advanced Clean Cars II proposal last month that opened the door to New York's adoption of the same goal.
According to the plan revealed by New York Governor Kathy Hochul, the rules will require that 35% of light vehicle sales in the state be of zero-emission vehicles by 2026—identical to California's targets—moving up to 68 percent by 2030, and reaching 100% by 2035.
But this bold decision has its detractors. Like Toyota's CEO Akio Toyoda. In a roundtable discussion with reporters last week after the New York announcement, Toyoda commented that California's new zero-emission targets that seek to end sales of new gasoline-only vehicles by 2035 will be "difficult" to meet.
"Realistically speaking, it seems difficult to really achieve them," Toyoda said last Thursday through a translator. Having held the reigns at Japan's biggest carmaker since 2009, Toyoda defended his company's future strategy and electric vehicle development plans, which have been criticized by investors and environmental groups who want the firm to move faster in rolling out battery electric vehicles (BEVs).
"A decade ago, we were told that we'd all be driving fully autonomous cars by now. That didn't happen. In the same way, BEVs are just going to take longer to become mainstream, longer than the media would like us to believe," Toyoda said. According to the CEO, Toyota does however realize that BEVs are an integral part of moving forward—but they are not the whole story.
At a press conference last December to reveal Toyota's electric strategy, Toyoda laid out his brand's philosophy. "We are living in a diversified world and in an era in which it is hard to predict the future. Therefore, it is difficult to make everyone happy with a one-size-fits-all option. That is why Toyota wants to prepare as many (powertrain) options as possible for our customers around the world," he explained. That means Toyota will offer a variety of BEVs, but it will also continue to build hybrids, plug-in hybrids, and hydrogen-powered fuel-cell cars, "to make everyone happy," as Toyoda says. To calm investors' nerves, he also announced that the company would launch 30 BEVs by 2030, including 7 electric vehicles introduced globally by 2025.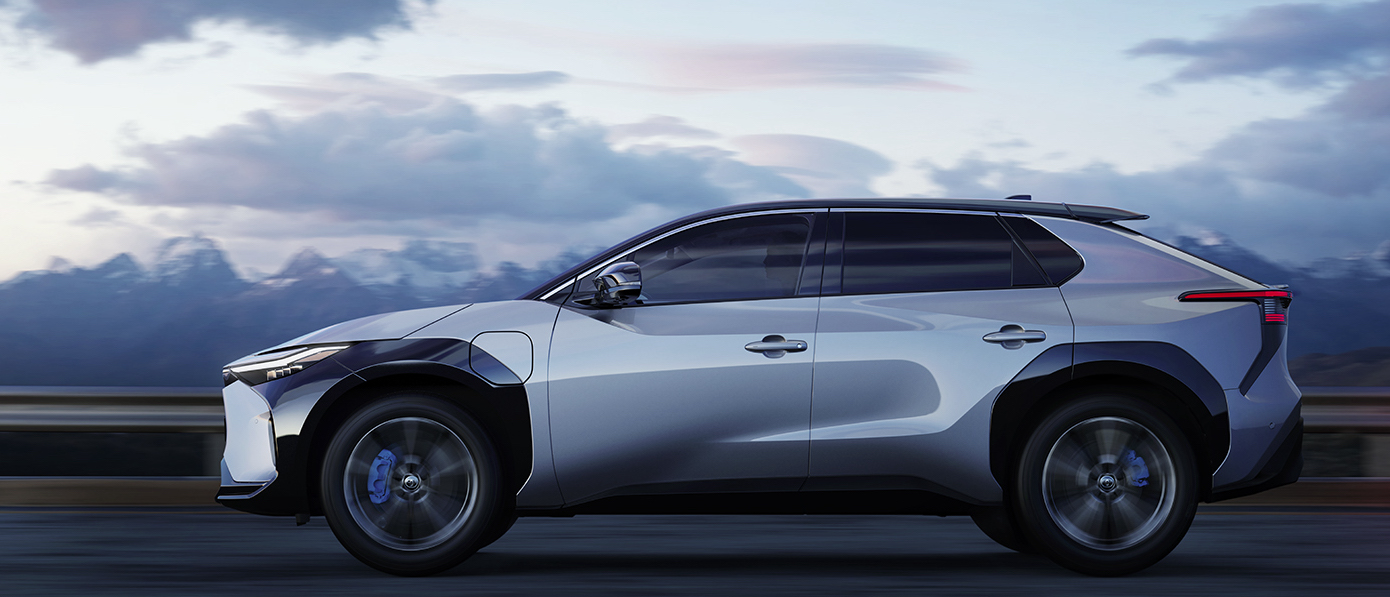 The brand's celebrated electric vehicle introduction did not quite go to plan though. Toyota's first-ever mass-produced BEV–the bZ4X–which entered the market with fanfare earlier this year, was embarrassingly recalled after the company acknowledged that the wheels might detach due to malfunctioning hub bolts. Luckily only 258 bZ4Xs were sold in North America before the recall was announced. So it looks like Toyota has its work cut out for it in reestablishing a connection to buyers regarding its new BEV lineup.
In other news, Toyoda told dealers he celebrated privately last week after Toyota dethroned General Motors in 2021 as the best-selling automaker in the United States, the first time GM did not hold the top spot since 1931. Toyota sold 2.332 million vehicles in the U.S. in 2021, compared with GM's 2.218 million.
"I did a little 'happy dance' in my office," Toyoda said. "Thankfully nobody saw it!"