New CEO Koji Sato reveals new course direction with new management team to accelerate EV development
Toyota to launch next-gen EVs in 2026
The revamp will start with Lexus, which already has a goal of going fully electric worldwide by 2035
Toyota is finally changing its tune with electric vehicles (EVs). A little, that is. At a press conference yesterday in Tokyo, new CEO Koji Sato—who will take over from outgoing CEO Akio Toyoda on April 1—said Toyota will ramp up on EVs and battery technology, especially in its luxury Lexus division, while keeping its options open.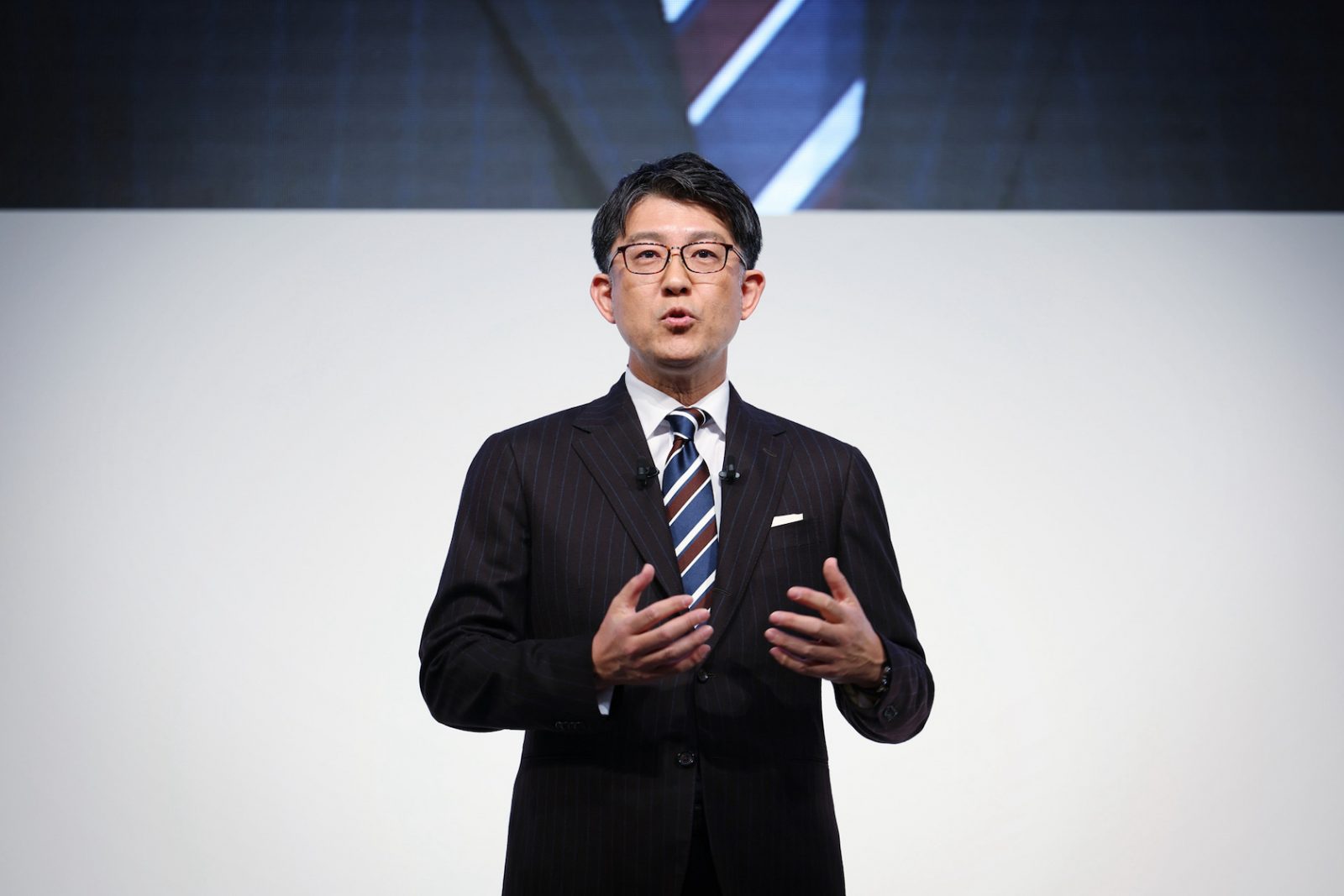 He was quick to stress, however, that this was not a big change in current strategy and that Toyota would continue to focus on developing a number of different technologies in its drive towards carbon-neutral vehicles. As outgoing CEO Toyoda pointed out several times over the past two years, the technologies he speaks of include hybrids, plug-in hybrids, hydrogen-powered fuel-cell cars, and EVs. "I don't think a one-size-fits-all solution works," Sato said.
The comments from Sato come as Toyota has pushed back against some commentators and investors critical that Toyota has been too slow to embrace battery-powered electric vehicles. In December 2021, Akio Toyoda came before the world's media, surrounded by a dozen next-gen and conceptual EVs, and announced that his company would launch 30 EV models globally by 2030 and boost investment in battery development by around $16 billion. In contrast to the Germans, Koreans, and Americans, who already have multiple EVs available in showrooms, as of February 2023, Toyota has only one production EV–the bZ4X on sale, with the electric Lexus RZ due by summer this year.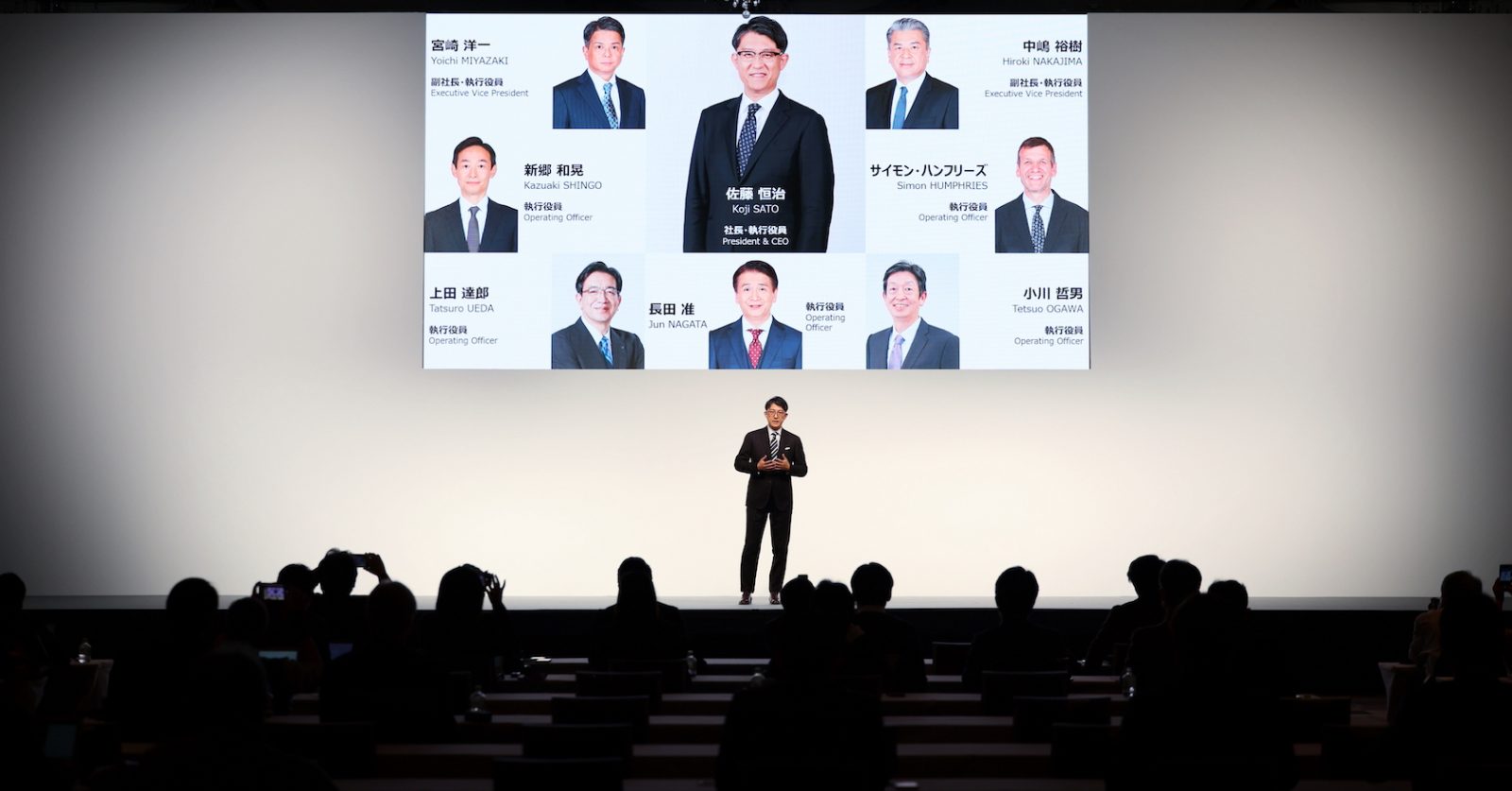 "Make no mistake, this is not a fast pivot towards battery EVs," Sato said. "We will stick to our previous goal of selling 3.5 million battery-electric vehicles by 2030." He said there would be further communication in April about the strategy once his team assumed their roles.
A large part of Koji Sato's three-pronged strategy is to stimulate the automaker's dated EV strategy, promising to 'drastically change' the way the company does business. His three project pillars are 1) ramping up Toyota's EV technology; 2) Reinforcing the firm's Woven-related software-first initiative; and 3) achieving carbon neutrality in Asia.
While announcing the new management team, Sato said the accelerated EV rollout would center around a next-generation EV platform, which is expected to arrive around 2026.
The new CEO, who currently runs Lexus and the Gazoo Racing motorsports and tuning department, said it is a company top priority to recalibrate the company's battery electric product plans. Trained as a mechanical engineer at Japan's prestigious Waseda University, Sato started his career at Toyota in 1992 before rising through the ranks to become chief engineer of Lexus International in 2016.
"Our first job is reform starting with next-generation EVs," Sato said. "To deliver appealing EVs to more customers, we must streamline vehicle structure and with an EV-first mindset, we must radically change the way we do business."
The revamp, however, will start with Lexus, which already has a goal of going fully electric worldwide by 2035 and selling 1 million EVs globally from 2030. To reach that goal will require a huge company-wide effort. In 2022, Toyota sold just 24,400 fully electric cars globally, a figure that contrasts with the firm's 2.6 million hybrid sales.
OUR THOUGHTS
Well, well, well. Hell has finally frozen over. Toyota has finally seen the light— or should we say Toyota has finally seen the EV direction of the entire automotive world and realized that it missed the boat and needs to catch up. Interestingly, one American commentator speculates that for Toyota to bite the bullet and make the switch to a more focused EV-first approach, Akio Toyoda had to move aside, and in so doing, save face—especially after he was the one stubbornly resisting a transition to EVs while also lobbying against electrics in the U.S. Sato says that "this will not be a big change in Toyota's current strategy," but I have a feeling we will see a significant shift away from hydrogen and hybrids and more towards EVs within two years.