Musk suggests on Twitter that his Cybertruck can temporarily float like a boat.
It's not the first time Musk has made such a claim, referring to the truck being able to float on Fox News.
The original $39,990 entry-level price has disappeared from the website.
At first, it seemed laughable. "The Cybertruck will be waterproof enough to serve briefly as a boat, allowing you to cross rivers." So said Tesla CEO Elon Musk on Twitter on the same day that Hurricane Ian was slamming Florida. It almost sounded like the punchline to a joke, but the EV company boss was actually being serious. The truck may indeed float, for a while, although some anti-Cybertruckers refer to the simply-styled SUV not as a boat but as an anchor. We certainly can see where they are coming from.
Musk might be stuck in a battle for the ages with Twitter, but he still knows how to use the social media platform to allay enthusiast's fears get and the word out that the Cybertruck is still on the way, while educating potential buyers of the SUVs buoyancy.
The last time he mentioned any news on a possible launch date for the triangular-shaped truck, was at a shareholder's meeting in early 2022, and the news was not promising. Firstly, he did not give a clear time frame for the SUV's debut and he hinted that the price would most probably start somewhere north of the original $39,990 entry-level price he stressed when the vehicle was unveiled. When questioned on the original sub-$40,000 price tag, Musk replied, "A lot has changed since 2019 when the Cybertruck was announced. The specs and pricing will be different; I hate to give a little bit of bad news."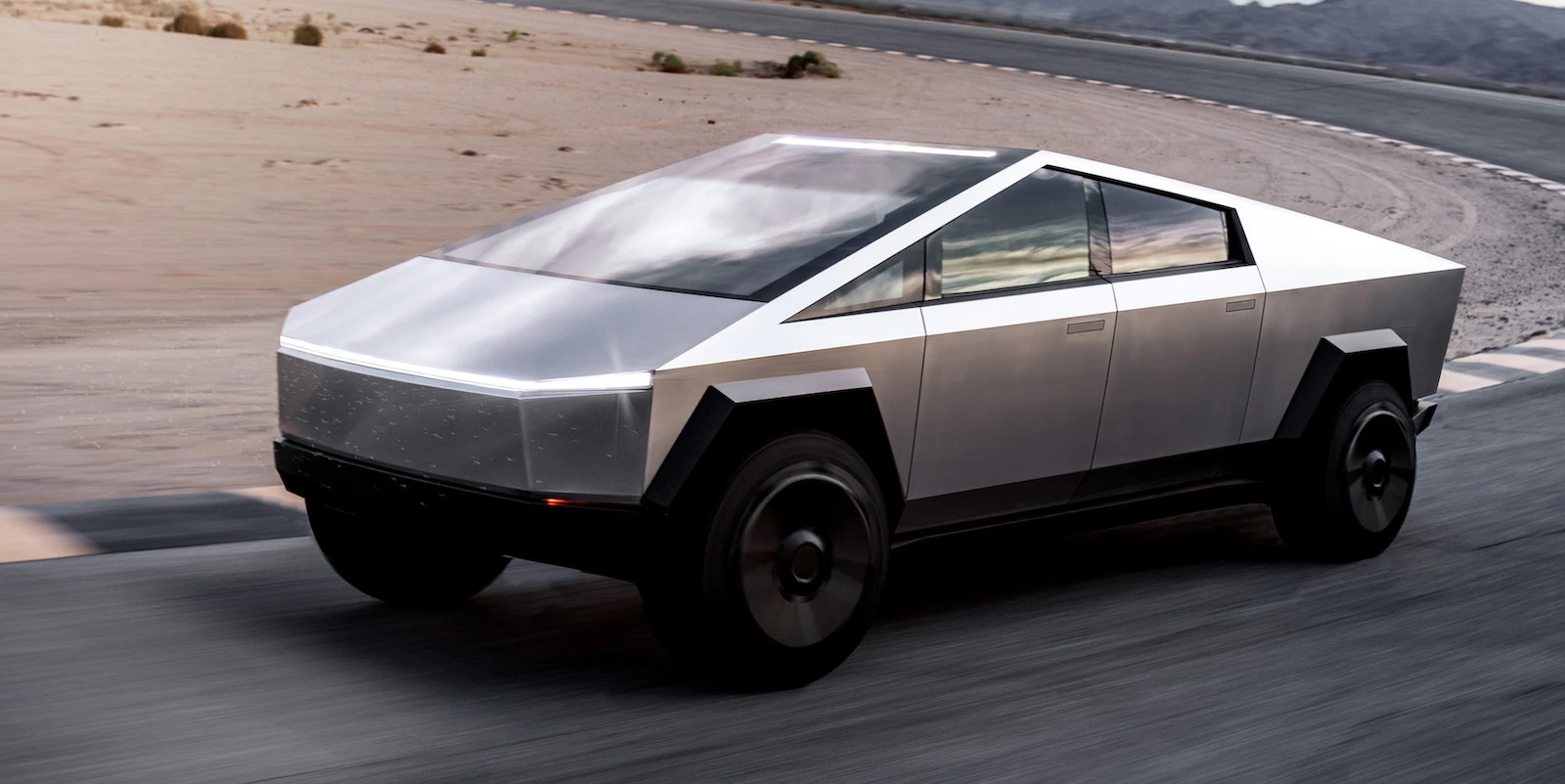 This isn't the first time Musk has suggested his Cybertruck can float. On Fox News is 2020, Musk said the Cybertruck "can float for a while." According to a boat designer, just about any truck or vehicle, especially an EV with an enclosed bottom, can float.
One example given was the Rivian R1T. While the electric R1T can wade 40-inch water, it starts to float if the water gets any higher. But as our boat designer colleague explained, the problem isn't floating, it's staying afloat—and controlling your truck-boat without a rudder or additional propulsion. Maybe the Cybertruck will be fitted with special tires that enhance its propulsion and steering capability in water.
We have already got a boat ramp in mind where we plan to launch our Cybertruck test vehicle, just to test Musk's theory of course. If his Space X ship can transport a human to the edge of space, then his Cybertruck can surely cross a shallow narrow river, right? We can't wait to see the 'rudder option.'