The GR Corolla is the best 4WD Toyota ever sold here
It packs 300 hp, 370 Nm and a 6-speed manual with rev-matching capability
The GR Corolla is based on the rally-winning GR Yaris but takes its performance and handling to the next level
Launched in Malaysia in February 2023, the GR Corolla is by far the best and most ballistic 4WD 5-door Toyota you can buy in Malaysia. Priced from RM355,000, the only cars that come close in terms of performance and handling are the Hyundai Veloster N, Honda Civic Type R and the Volkswagen Golf R. But when compared to the GR Corolla, the Hyundai has less power, the Honda only offers front-wheel-drive, and the VW is less hardcore and more luxurious.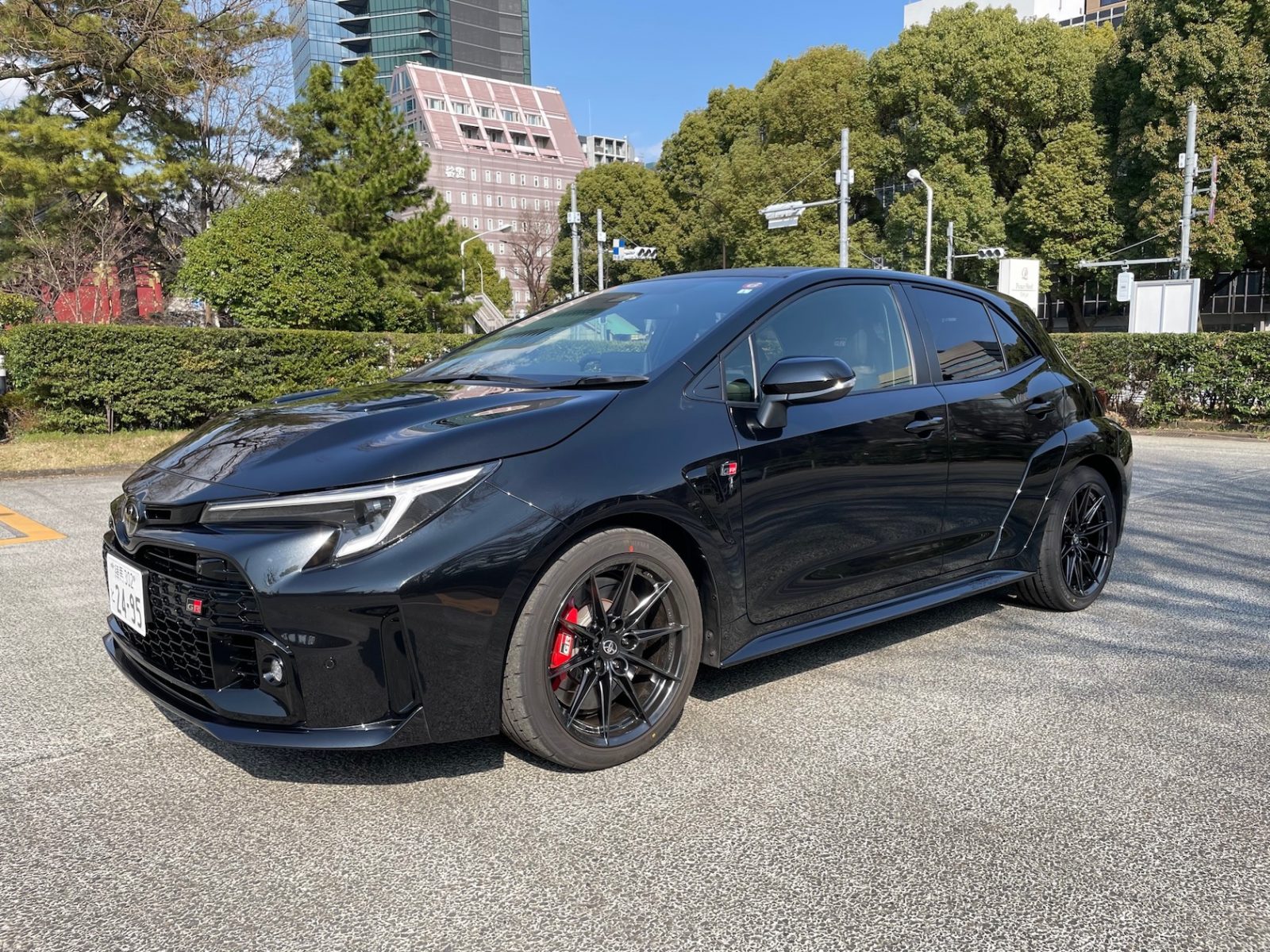 First, a little bit of background. So far in Toyota's ever-growing Gazoo Racing lineup, we've seen the GR Supra, GR86, Hilux GR Sport, Corolla Cross GR Sport, GR Yaris and now the GR Corolla. But whereas the first two—namely the GR Supra was co-developed with BMW, and the GR86 was co-produced with Subaru, the latter four are Gazoo Racing special models through and through, built in-house by Toyota from the ground up.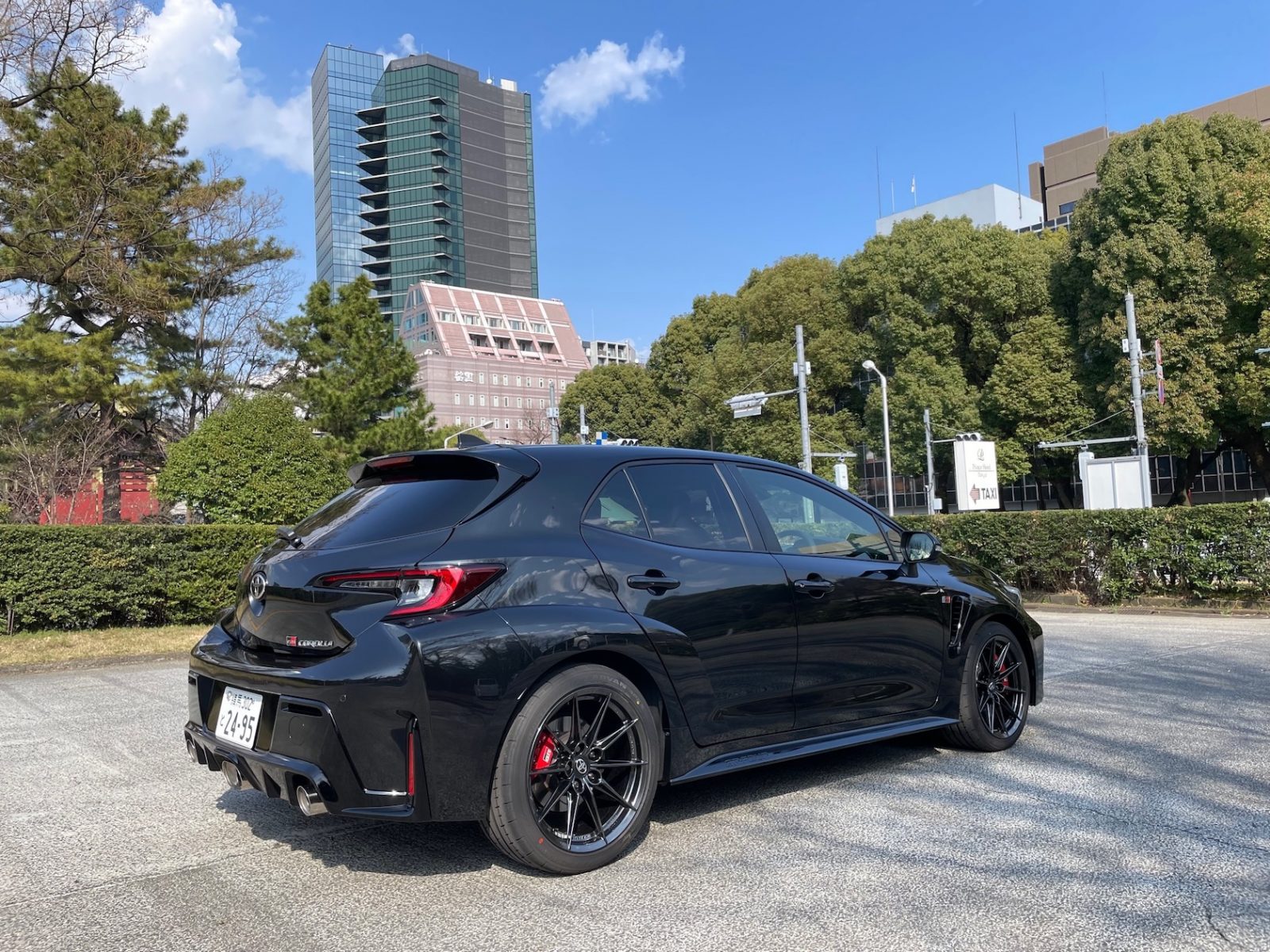 Here is the review of our GR Corolla which we tested in Japan earlier this year.
So what is so special about this GR Corolla? It certainly looks the part with its huge grille, flared fenders, bespoke 'GR' badging, 18-inch black ENKEI alloy wheels, roof spoiler, and three stainless steel tipped exhaust pipes. You could say it's like a grown-up version of the GR Yaris, on which it's based. And by that, we mean that the GR Corolla inherits the rally-bred GR Yaris's chassis and 1.6-liter 3-cylinder, turbocharged engine, but tweaked to generate 300 hp and 370 Nm of torque, a tasty 43 hp increase over the Yaris. This unit allows the Toyota to jump from zero to 100 km/h in just 5.2 seconds.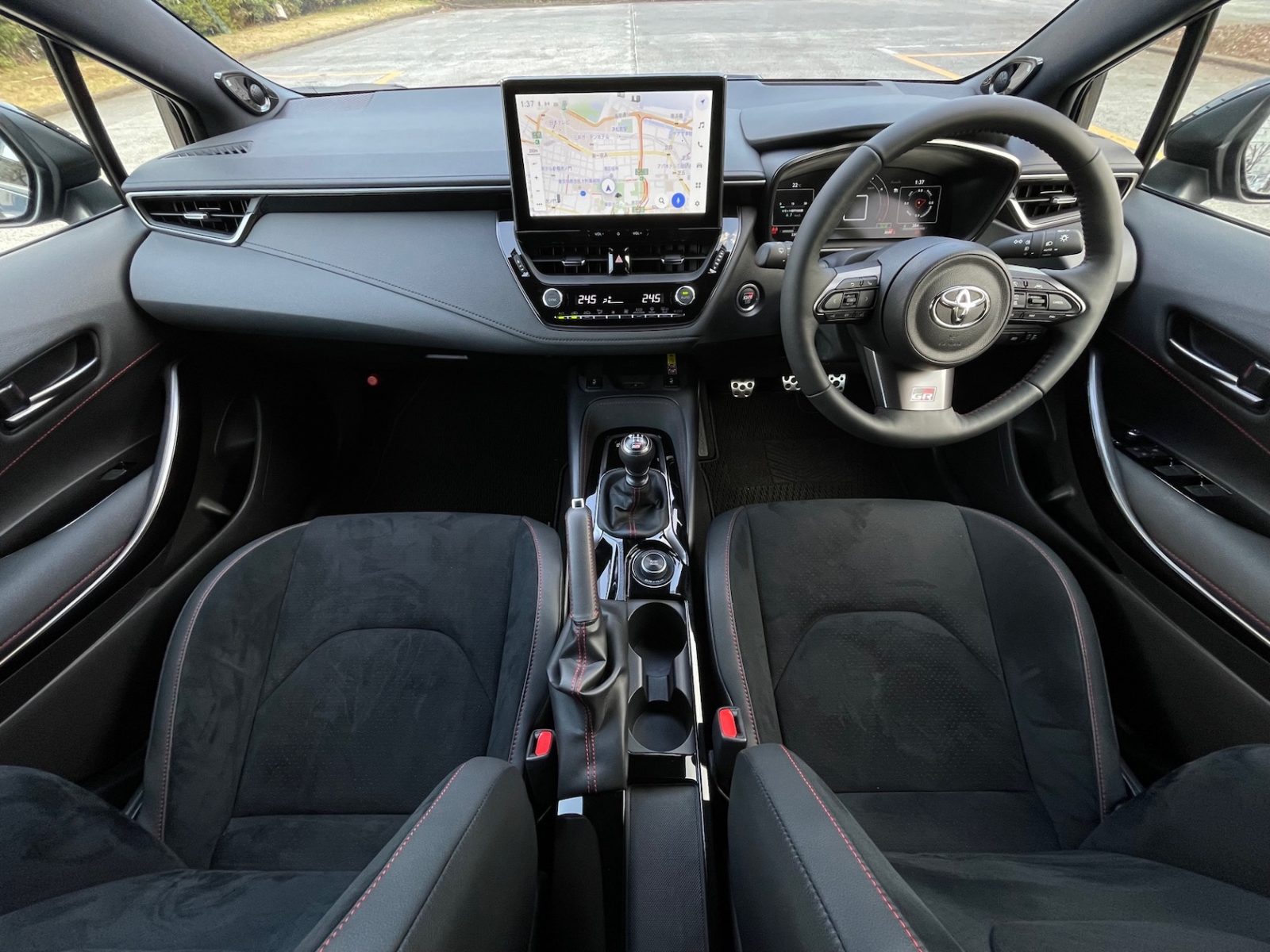 A deliciously notchy six-speed manual—with short throws and a rev-matching feature—is the only transmission available, and all models come with Toyota's GR-Four all-wheel-drive system that allows you to send 40%, 50%, or 70% of the engine's grunt to the rear wheels. Its ultra-grippy Michelin Pilot Sport Cup 2 rubber delivers prodigious cornering grip, and on a twisty road, the Toyota rewards its driver with a smile-generating blend of sure-footedness and confidence.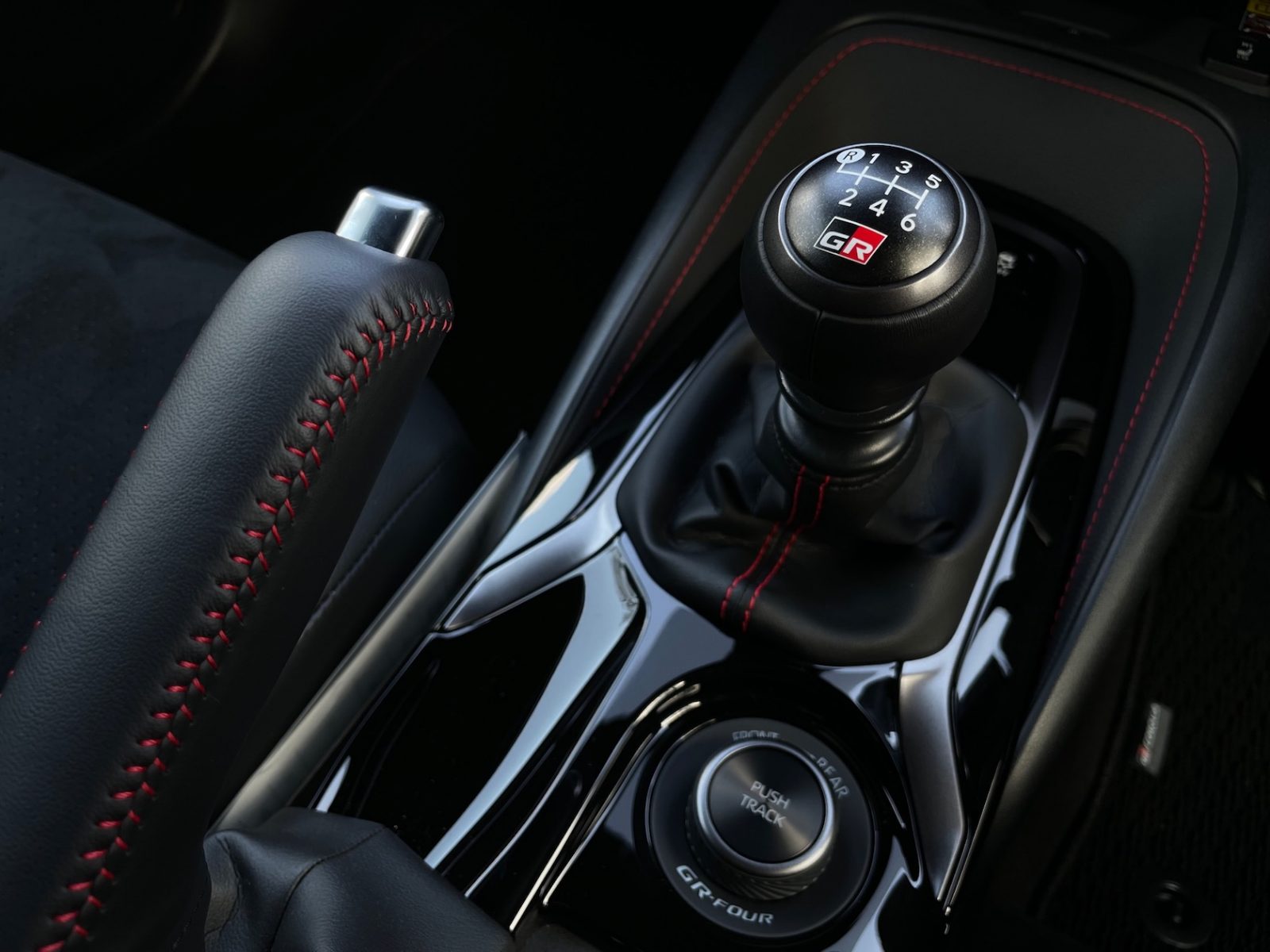 As you'd expect, the GR Corolla shares most of its cabin with the standard Corolla hatchback, which means good build quality, soft-touch materials, and plenty of features but with racier trim, sport seats and an 8-inch infotainment display with Apple CarPlay. although the spec sheet is more about intangibles. It's the GR's quality dampers, Torsen LSDs, 349 extra spot welds, 2.8 metres of structural adhesive, high-end tyres and expensive alloy wheels – not to mention development costs – that bring up the price.
CONCLUSION
One critical point that potential buyers must take to heart is that—unlike its main rivals—the GR Corolla employs a chassis, powertrain, and suspension system developed by Gazoo for the highly successful GR Yaris in the World Rally Championships, but significantly modified for the road-going Corolla. One minute in the driver's seat and you know you're in something very special—a 300-hp rally-inspired hatch that was made to rock'n'roll on tarmac or dirt. And for RM355,000, that is a lot of car.