This week, Mercedes-Benz opened the first of at least 400 planned Charging Hubs in the U.S. This development represents a sizable improvement in the electric vehicle (EV) charging experience.
The brand is very bullish when it says—if every charging station were like this, people would be less reluctant to drive an EV. They may have a point there.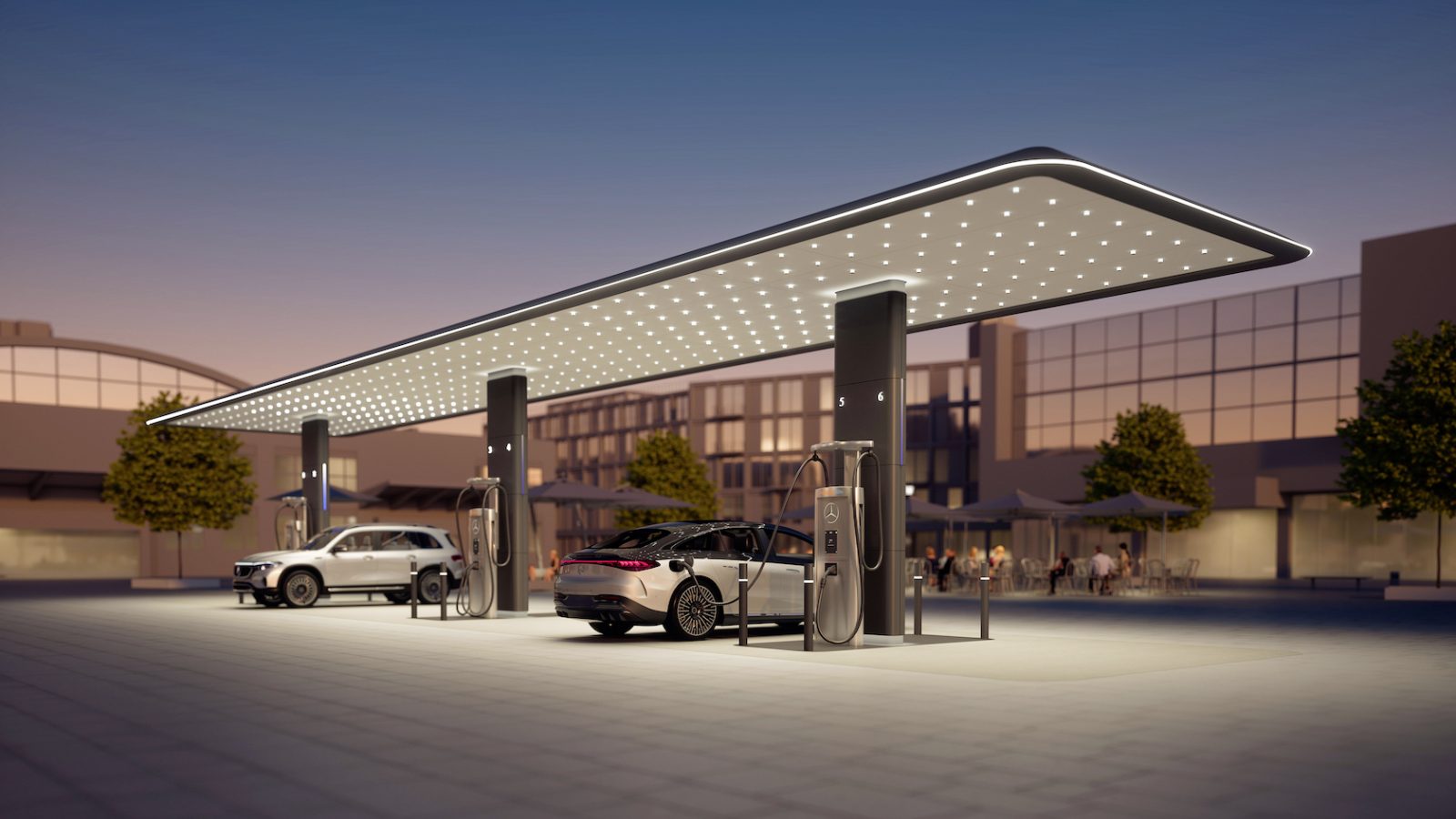 It offers the fastest charging speeds of any network, a well-lit canopy and a comfortable lounge with a workspace, snacks and restrooms. The chargers, made by ChargePoint, can supply up to 400 kW of power, compared to 50-350 kW for most other networks.
And one of the highlights of these new hubs is that they're open to all EV brands.
The charging hub, at Mercedes-Benz USA's headquarters in Sandy Springs, Georgia, is one of several recent efforts by automakers to expand charging access.
Mercedes plans to invest more than $1 billion, in a joint venture with MN8 Energy, to install 2,500 chargers within at least 400 charging hubs across North America by the end of the decade.
That includes several hubs opening later this year at Buc-ee's travel centers in Texas, Florida, Alabama and Georgia (with more coming in 2024) and chargers coming in early 2024 at Simon Mall locations.
With power of 400kW, that means some EV batteries can be charged from 10% to 80% in less than 20 minutes. (Some cars are designed to accept electricity at a slower rate, however, so charging could take longer for those vehicles.)
The hubs will feature both industry-standard CCS and Tesla's NACS connectors.
Many disgruntled drivers say that existing charging stations are exposed to the weather and are often located in poorly lit areas, creating safety concerns.
Mercedes' hubs will have well-lit canopies that include solar panels on top to generate clean electricity.
While the Mercedes charging hubs will be open to all EV drivers, Mercedes owners get some exclusive benefits that include automatic reservations made through the car's software and two years of free charging for new owners. (Existing Mercedes EV owners get six months of free charging.)
Everyone else will pay competitive rates for the electricity, Mercedes officials say. "You have to pay for the vending machines, but not to access the Mercedes lounge," quipped Andrew Cornelia, president & CEO of the charging joint venture.
It's common knowledge in industry circles that charging anxiety remains one of the biggest impediments to EV adoption. A $5 billion federal program to add high-speed chargers along major highways should help, but progress has been slow.
Tesla is opening up some of its Supercharger network to other brands, as the industry begins to fall in behind Tesla's charging standard.
Meanwhile, seven automakers — including Mercedes — are creating a new company to build 30,000 fast chargers in metropolitan areas and along U.S. highways starting in 2024.
Automakers want to sell more EVs — but as Mercedes and others have figured out, they need to make charging a lot easier first.
OUR THOUGHTS
We've been hearing some good news recently about more and more carmakers choosing to adopt Tesla's NACS charging system. But now with companies like Mercedes, and others, throwing significant investments at expanding their own 400kW charging networks, such positive developments should lead to a far wider appeal and greater adoption of EVs over the next few years.