It's getting tougher to find sub-$20K new and used cars
Sub-20K new cars include the Nissan Versa and Hyundai Accent
A $20,000 budget today means settling for an older car with more mileage
Let's face it. It's getting tougher than ever to find a new car for under $20,000. And if you thought sub-20K new cars were hard to find, under-$20,000 used vehicles are also disappearing at an alarming rate.
For teenagers entering the workforce or college students trying to find half-decent daily transportation, affordable motoring is essential to a healthy, equitable economy. The small handful of cars that still undercut that all-important $20,000 threshold include the Nissan Versa, Mitsubishi Mirage, Hyundai Accent, and Kia Rio which all start from around $16,000, as well as the Kia Forte and Subaru Impreza which squeeze in just under $20K. The most affordable US-made car is the Chevy Trax which hovers around $21K.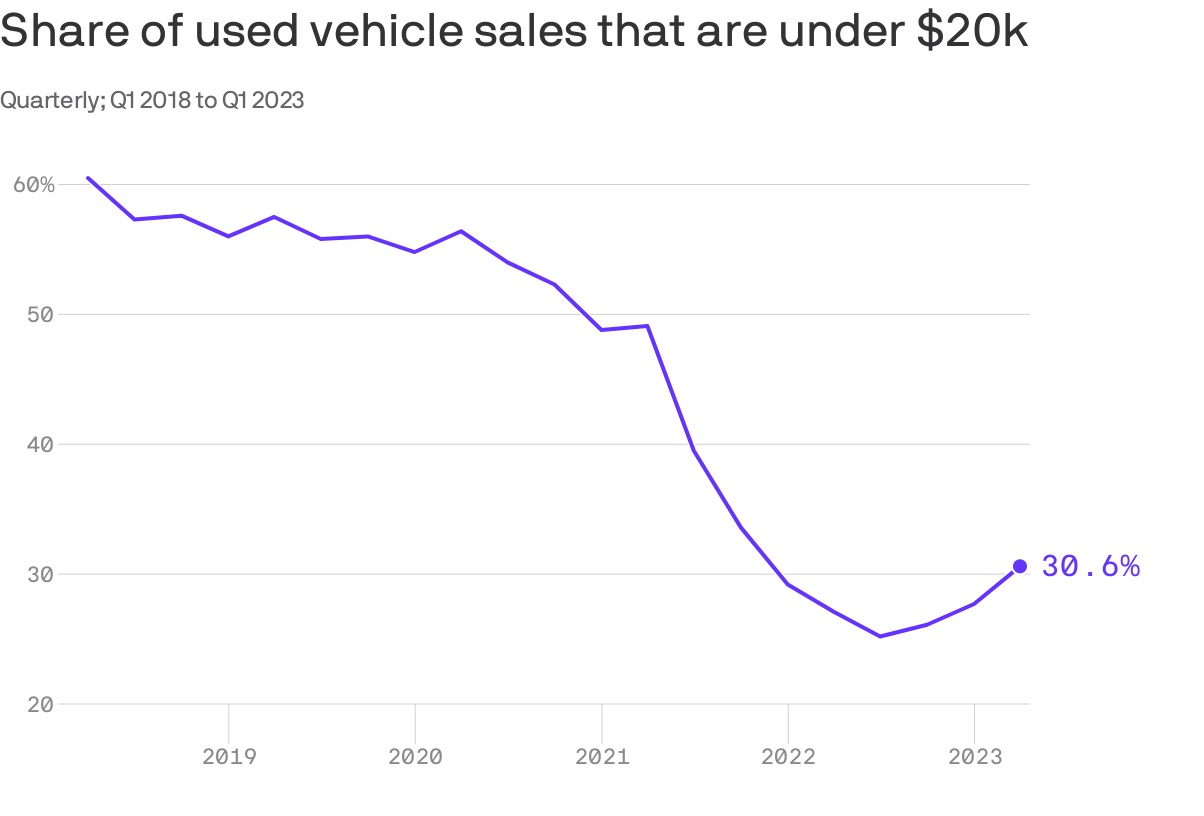 You'll be surprised to hear that used car prices are holding their value higher than before too. Just 30.6% of used vehicles were sold for less than $20,000 in the first quarter of this year, down from 60.5% in the first quarter of 2018, according to car research site Edmunds.
Even the average 7-year-old vehicle with 75,000 miles still sells for more than $20,000. Many buyers will soon notice that their $20,000 is not going as far as it used to.
A $20,000 budget today means settling for an older car with more mileage. Let's just take a quick look at what $20K gets you now as compared to five years ago, according to Cox Automotive data:
Honda CR-V: In 2018, a 3-year-old model with 34,000 miles. In 2023, a 5.7-year-old model with 56,000 miles.
Ford Escape: In 2018, a 2.1-year-old model with 29,000 miles. In 2023, a 4.3-year-old model with 42,000 miles.
Subaru Crosstrek: In 2018, a 1.7-year-old model with 30,000 miles. In 2023, a 5.7-year-old model with 59,000 miles.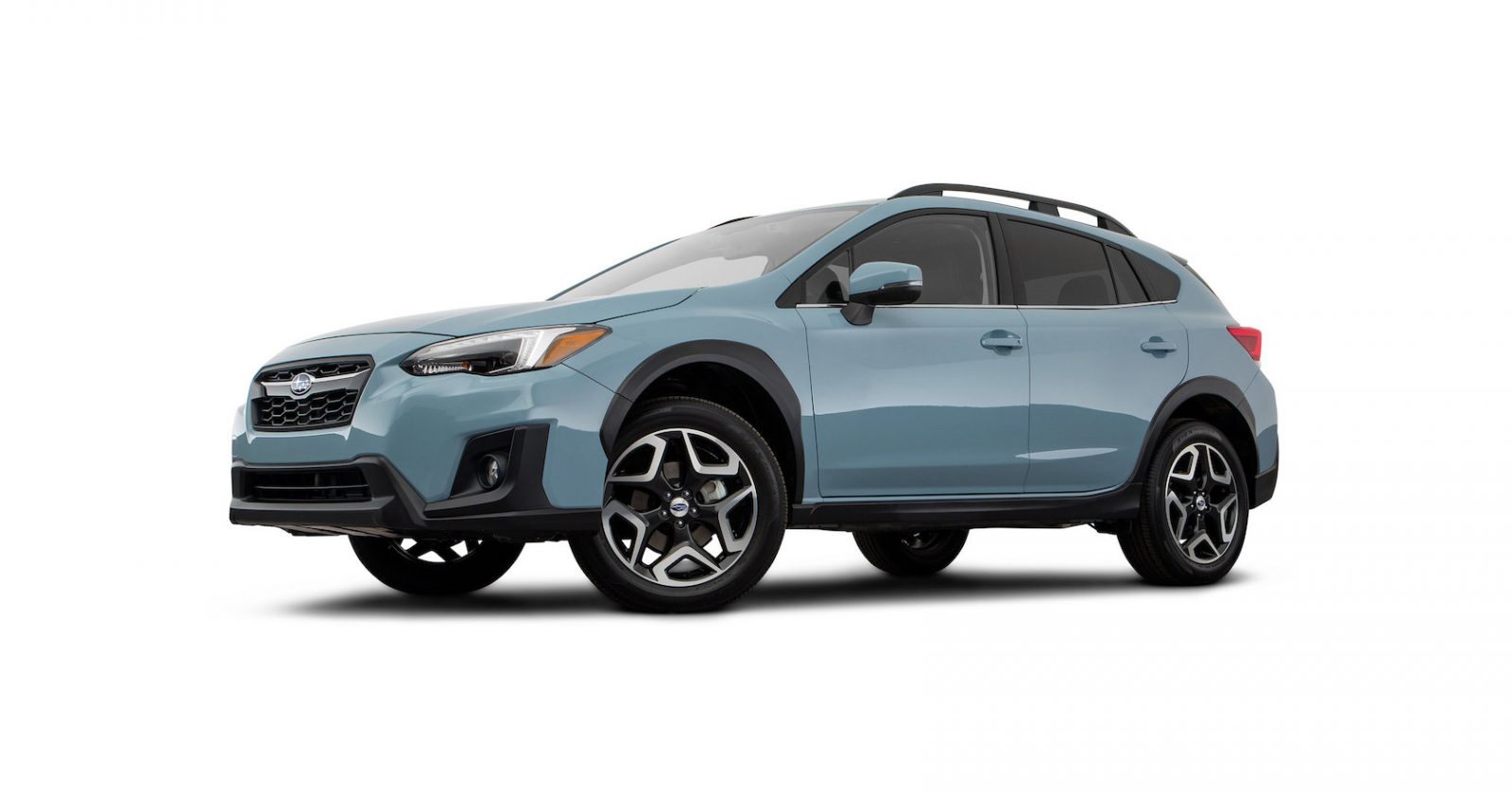 The bottom line is that more-expensive new vehicles translate into more-expensive used vehicles. And less than 1% of new vehicles were sold for under $20,000 in the first quarter of 2023, per Edmunds.
The COVID-19 pandemic adversely affected new-vehicle prices as supply chain bottlenecks disrupted production while demand spiked. Meanwhile, cheap passenger cars have fallen out of favor as SUVs and pickups — which are more expensive for consumers and more profitable for auto companies — have become more popular.
In the meantime, there are other signs pointing to prices finally coming down a little. The average used vehicle price in the first quarter was $28,381, down 6.4% from a year earlier, according to Edmunds.
And Cox Automotive's Manheim Used Vehicle Value Index fell 2.1% from March to April, suggesting that "the used vehicle momentum enjoyed by the market … is coming to an end." So we could start to see prices falling soon.
Drury said one reason for the temporary uptick in April was likely because dealers capitalized on the influx of tax refunds for consumers. On the good news side of the equation, vehicles are lasting longer than ever, so your money goes further.
The average age of light vehicles on the road in the U.S. is now at an all-time high of 12.5 years, S&P Global Mobility reported.
OUR THOUGHTS
Yes, it might be getting tougher to find a desirable new car for under $20,000 but there are still a few out there that should retain their sub-20K pricing, given that market forces and supply chains are easing and parts and chips are more accessible now. Used car pricing, while higher now than a few years ago, should start to come down.