Next year, more domestically produced (CKD) Peugeot models, including the 408 PHEV, e-2008, and Landtrek, will be introduced into Malaysia according to Daniel Gonzalez, Stellantis' COO.
The most recent 408 made its debut globally in June of last year as a fastback crossover and has been frequently spotted undergoing testing on Malaysian roads.
With a system output of 225 hp and 360 Nm of torque, the plug-in hybrid vehicle has already made its debut in Thailand. This is made possible by a 110 hp and 320 Nm electric motor in addition to a 1.6-litre turbocharged inline-four petrol engine producing 180 hp and 250 Nm.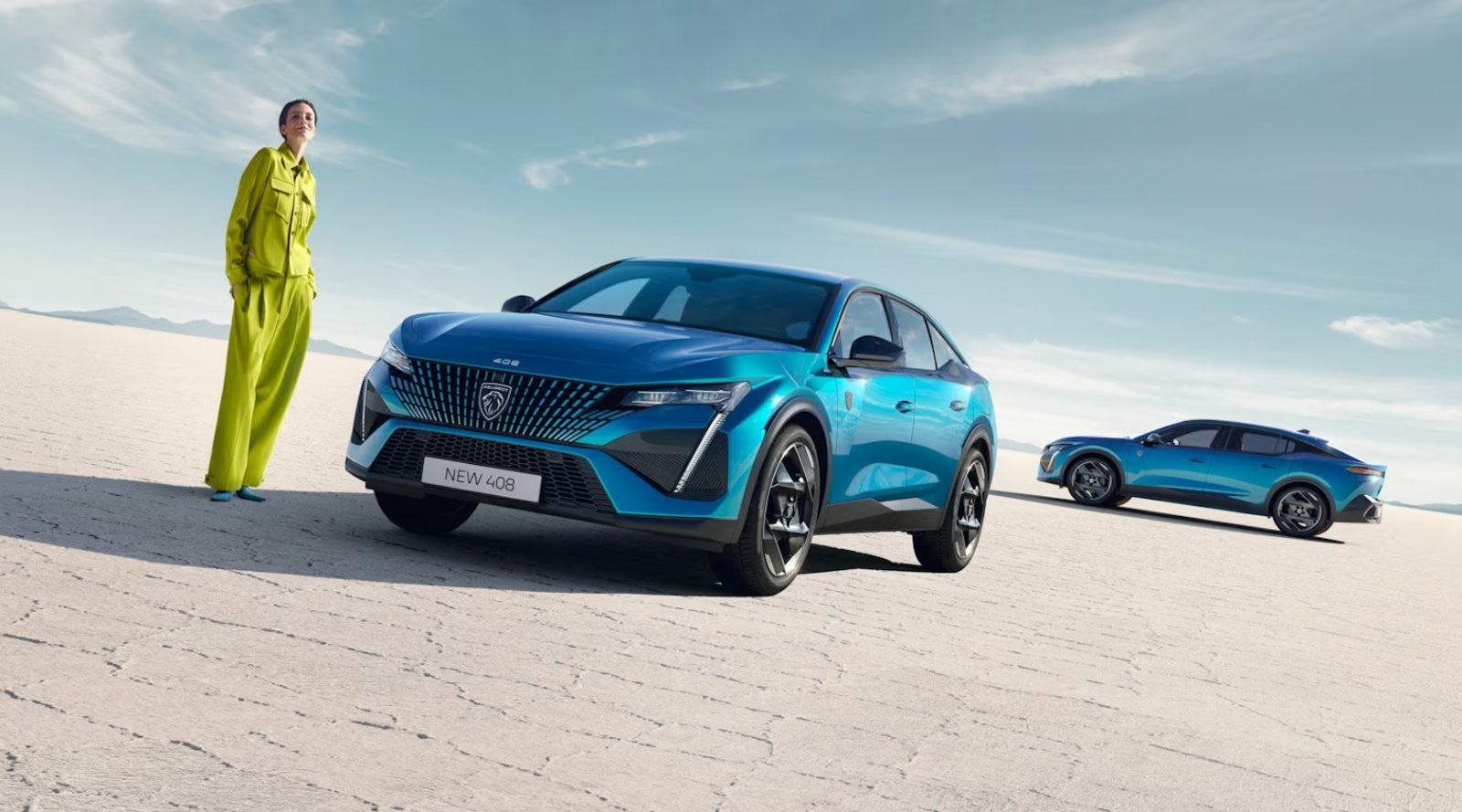 In the meantime, a 12.4 kWh lithium-ion battery delivers 63 km of pure electric driving range according to a WLTP test. The battery is charged via an AC input, and it takes two hours at a full charge taking 2 hours at 7.4 kW. The 408 is a fully-imported (CBU) vehicle available in Thailand for 2.79 million baht (RM371,429).
The electric crossover, known as the e-2008, was given a sneak peek at the Malaysia Autoshow this year and is scheduled to go on sale in mid-2024. This EV version will join the base 2008 petrol-powered model, which debuted in Malaysia in January and is priced at RM134,103.
With a WLTP-rated range of 320 km, the e-2008's lithium-ion battery powers a front-mounted electric motor with a 136 hp and 260 Nm rating. Drivers may charge through a maximum AC input of 11 kW (which takes 4.5 hours to fully charge) or a peak DC input of 100 kW (which takes 30 minutes to reach an 80% level of charge).
Not to be overlooked is the Landtrek, a pick-up truck that was introduced in Malaysia as a CBU product in March 2023. The Chinese-made Changan Kaicene F70, is the base vehicle for the double-cab Landtrek, which is now available for RM120,072 as a 1.9D Allure model.
Nonetheless, Gonzales stated that Stellantis has big plans for the ASEAN region and its sizeable investments in Malaysia could create opportunities worth up to RM5 billion for local businesses. Because "remote control" from other locations is ineffective, we have established our regional headquarters in Kuala Lumpur to better manage operations. Gonzalez stated, "We need to localise production and run things from the location if we want to thrive in the region."
Before Stellantis fully bought the Gurun facility in Kedah in 2021, Naza Automotive Manufacturing was the previous owner. The 2008, 3008, and 5008 that are being built there are exported not only to Malaysia but also to neighbouring markets like the Philippines, Thailand, and Cambodia.
OUR THOUGHTS
This is all good news for the brand in Malaysia. Gonzalez revealed that a strategy is in place to transform Malaysia into Stellantis' centre for EVs in the ASEAN area. One more ambition is to establish a regional training academy as well as a battery production hub. We can expect this brand to go from strength to strength over the next few years.