Thanks to Tesla's Elon Musk, the iconic drive-in movie theater, an American cultural standard up until the 1970s, looks like it will make a mini-resurgence. And the first one will open on the legendary Route 66.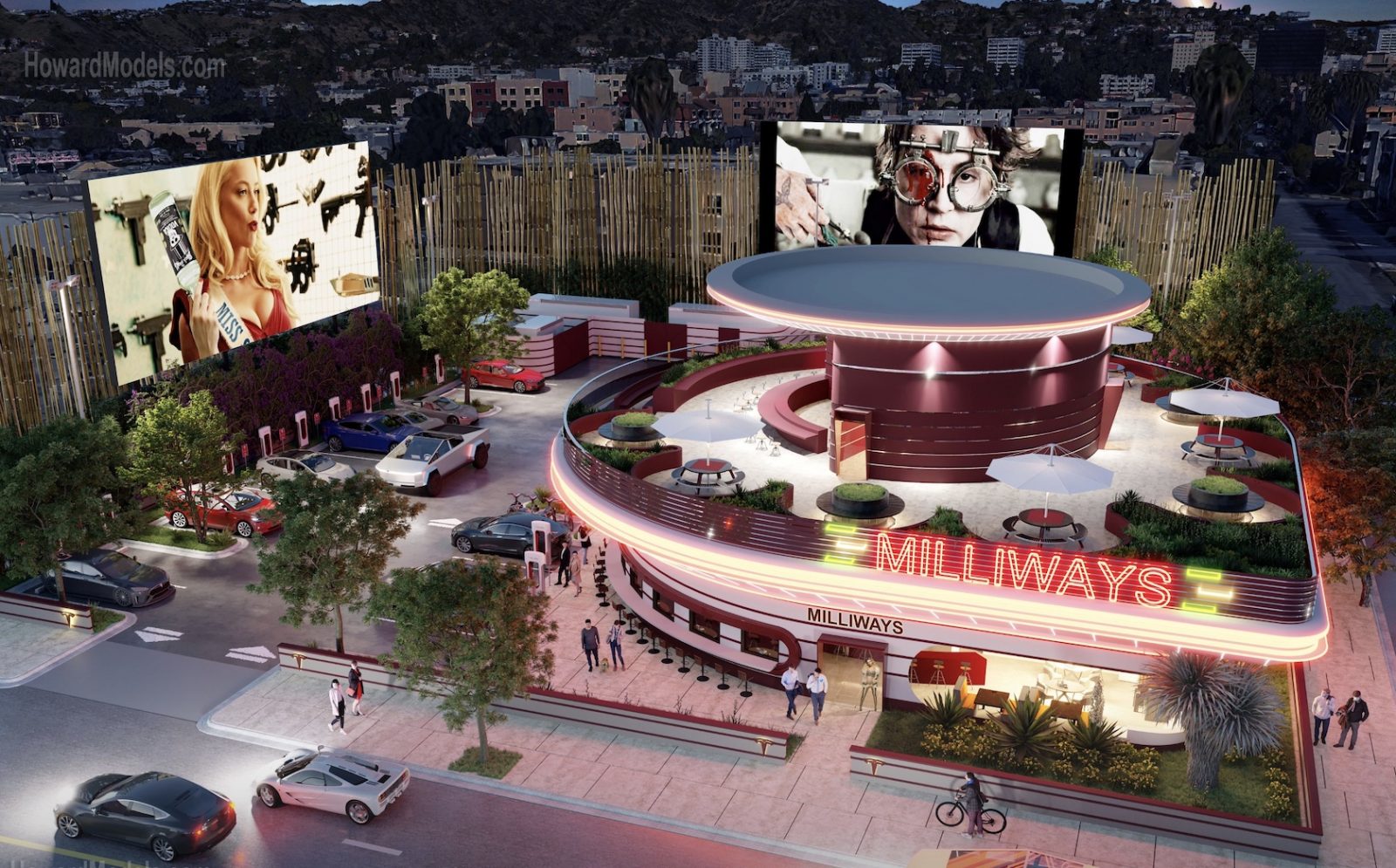 That's because Musk has received approval to open a 24-hour Tesla diner that would include a drive-in cinema and a bunch of the brand's industry-leading charging stations. While Tesla hasn't revealed many details about the project, the Los Angeles Department of Building and Safety has issued several permits in recent months for the site to go ahead. To be located in West Hollywood, the facility will feature two 45-foot LED movie screens that play famous movie clips while drivers wait for their EVs to charge. 
Musk's vision is for guests to be able to watch—on two screens—two different specially edited 30-minute compilations of iconic movie highlights while they grab a bite to eat and wait for their car to recharge at one of 28 supercharging points. He first tweeted back in 2018 that Tesla-branded diners could sprout up around the company's charging stations and in 2022 filed at least three trademarks suggesting the brand would join the restaurant business.
The retro-meets-future supercharging station is being built on Santa Monica Boulevard, which just happens to lie on West Hollywood's section of the historic Route 66. A Shakey's Pizza Parlor will be demolished to make way for the Tesla diner. The new design shows a spaceship-like diner with an open rooftop terrace which also captures the essence of 1950s Americana. The facility will have indoor and outdoor seating, and patrons will be able to pay using the cryptocurrency Dogecoin to purchase food and drink.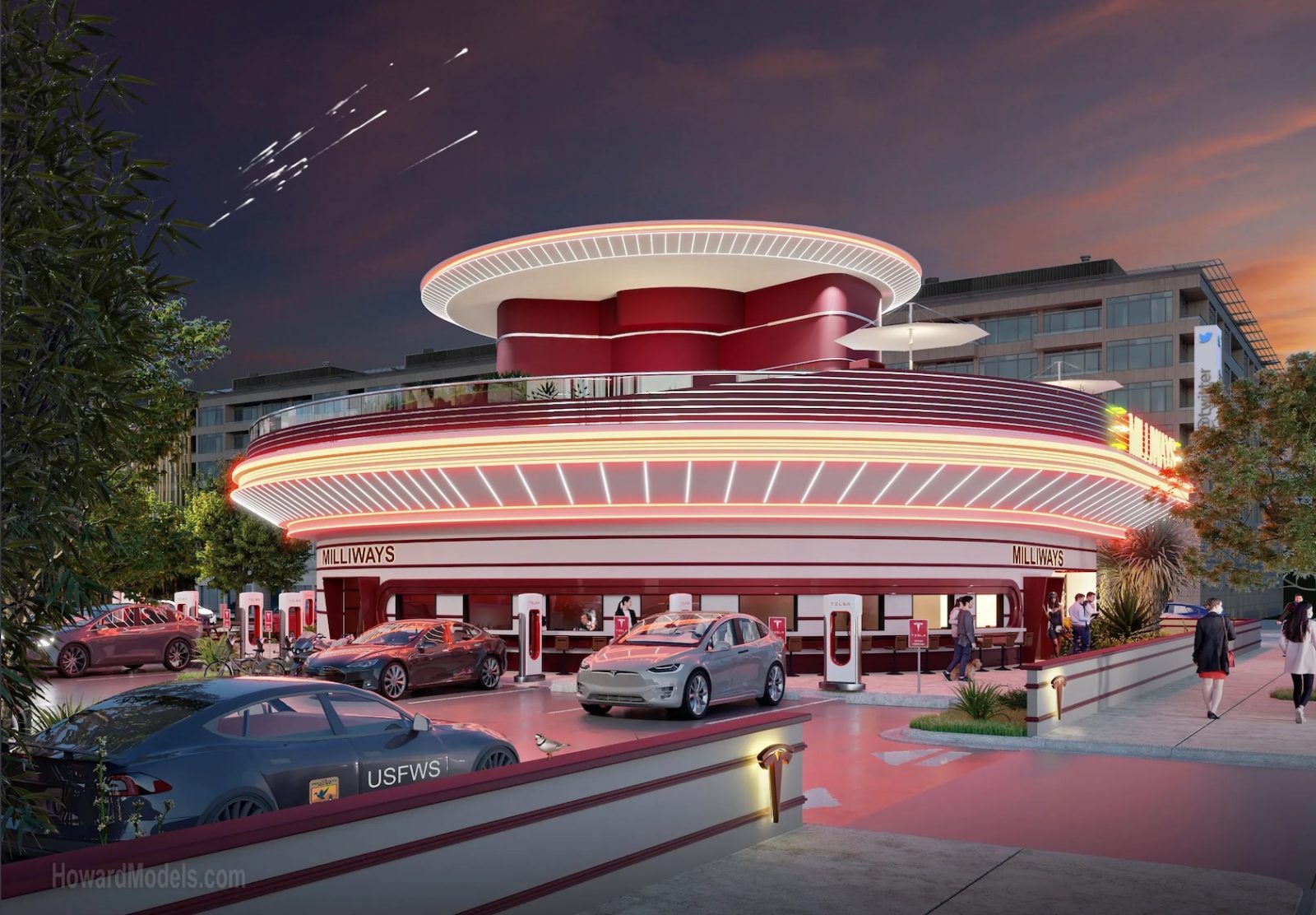 Recently, Tesla's maverick CEO revealed details of his new charging station project saying "Our Tesla futuristic diner (Grease meets The Jetsons with Supercharging) in LA should be ready later this year." The company has not released official artist's impressions yet but that hasn't stopped fans from creating their own, including 3D renders put together by architect Ed Howard (pictured).
OUR THOUGHTS
What a great idea. This guy is a true visionary. A little bonkers sometimes but brilliant nonetheless. This is one sure way to get more people interested in EVs—maybe enough to get them to cross the threshold from gasoline or hybrid cars and buy something fully electric. We also hear that the diner will feature a 'carhop area' downstairs which could see waiters bringing meals out to vehicles. I wonder if the waiters will don roller skates as waiters did five decades ago. Now that would be fun. Maybe a little chaotic for insurance brokers, but still a crowd-pleaser for sure.