No 1: BMW M5
No 2: Audi S6
No 3: Dodge Viper SRT-10
Early this week, we checked out the top 3 used V8 cars that you can buy right now. In this buyers' guide lets up the ante to V10s.
V10 engines are a big step up from V8s in terms of power and exhaust note, but some used 10-cylinder cars are surprisingly cheap now. I'd like to say that you could easily get into a used V10-powered Lamborghini Gallardo, Lexus LFA or Audi R8 for under $30,000, but we'd have to go to a scrapyard to find one.
For those who hunker after a used V10 but don't want to pay a small fortune for it, here are the Best 3 sub-$30K cars on sale right now. Hang on, let's make that an extended "Best 5", given that multiple cars from the same brand use the same engines.
The V10 cars you can buy however are obviously all used and many of them still have a huge amount of cache and enjoyment left in them.
No 1
BMW M5 (E60) — 2004 – 2010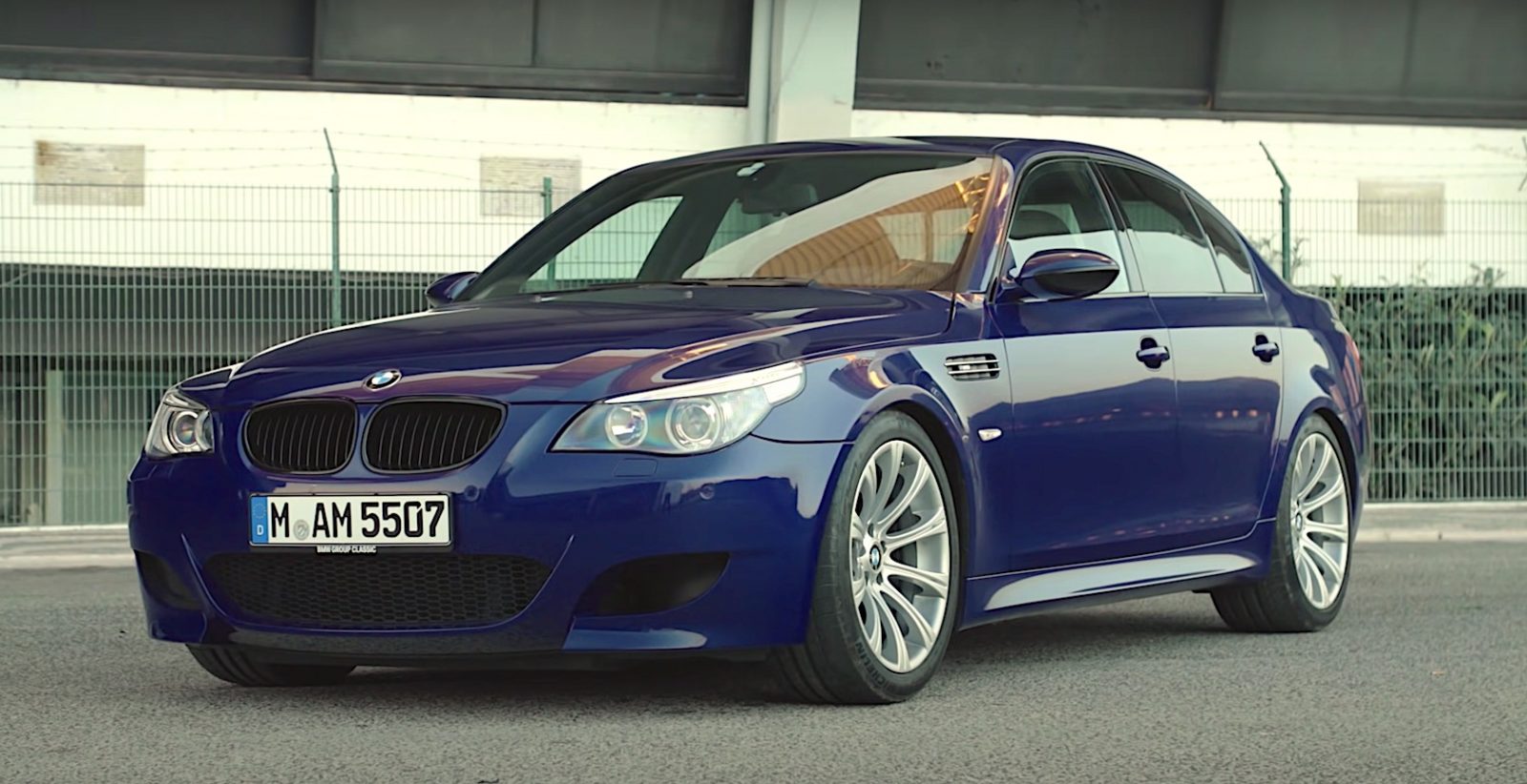 Price: $19,000 – $29,995
Engine: 5.0-liter V10
Power: 500 hp
As you'd expect, that stonking engine and brilliantly sorted handling make it the top pick here. It's comfortable, very fast, and sure-footed but grin-generating and playful. And its F1-sounding engine is pure music to the ears. The 7-speed single robotized auto gearbox does feel a little dated though, and the cabin gadgetry is a little over-the-top. Slide in behind the steering wheel and you're greeted by comfy, supportive leather seats and a welcoming cockpit. The dash materials are of high quality and the layout is simple and intuitive. BMW's iDrive does get lots of flak, but it does work effectively. However, in ranking the M5 in our top spot, we cannot ignore its bigger brother—the 2007-model M6—which is basically a 2-door M5, sharing the same underpinnings and engine with the M5. It basically comes down to whether you would rather an M6 coupe or a M5 sedan. Simple.
No 2
Audi S6 (C6) — 2006-2011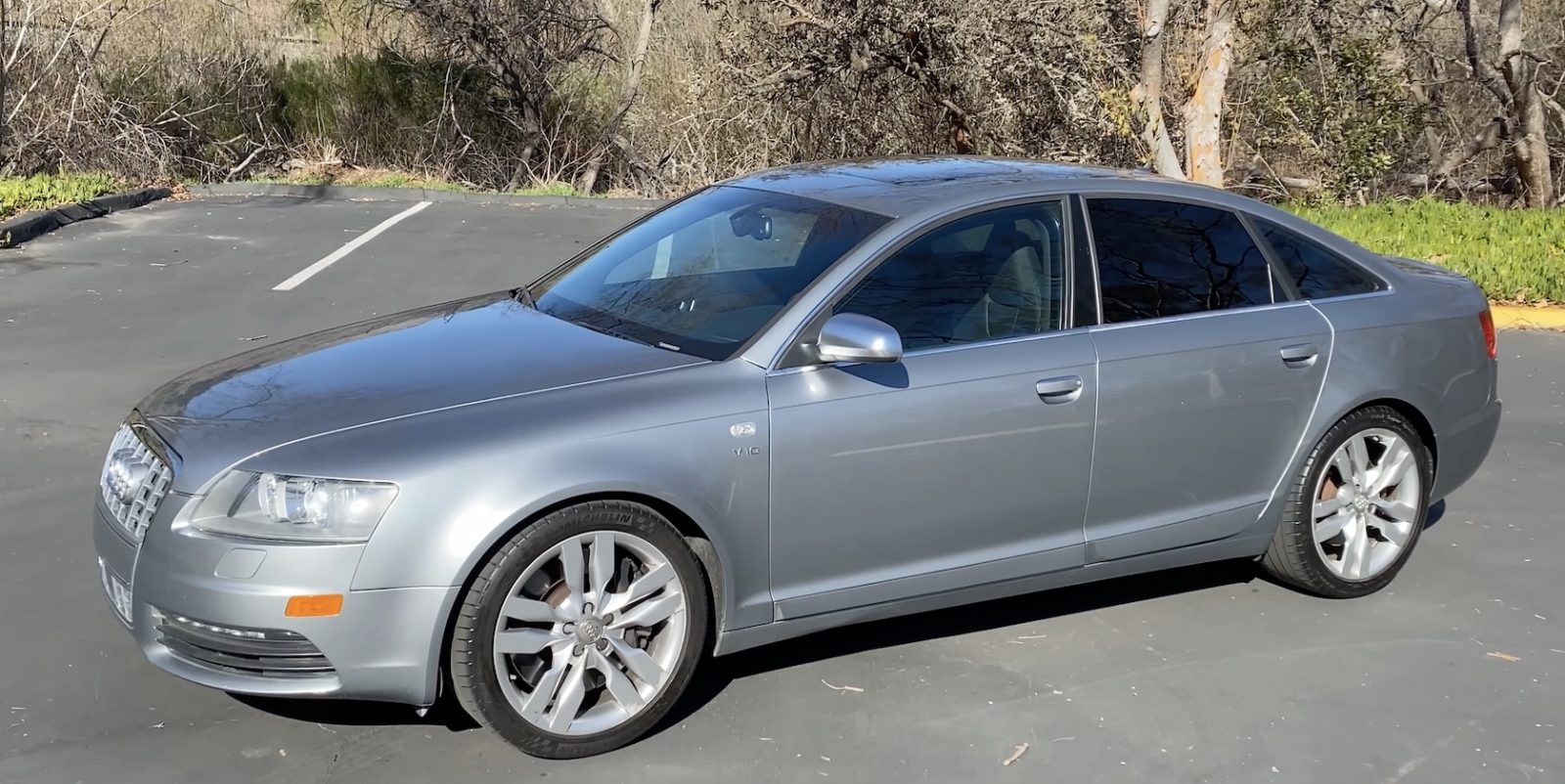 Price: $9,950 – $17,997
Engine: 5.2-liter V10
Power: 435 hp
It may look like a docile, luxury sedan to commute to work, but under the hood lurks a screaming 5.2-liter V10 sourced from a Lamborghini Gallardo. While the engine has been down-tuned from 500 hp to a milder 435 hp, and while it may not rev as high either, this all-wheel-drive Audi sedan still packs a Lambo engine—great fodder if you're looking for bragging rights. Just to put things into perspective—today's Audi S6 has a 2.9-liter V6 turbo. Like the BMW M5 and M6, the S6 also has a bigger brother—the slightly larger S8—which inherits the same underpinnings and engine but power is boosted from 435 to 450hp. We think the more luxurious S8 is actually a better-looking car, but both cars can be found hovering at around $17,000 for well-preserved versions.
No 3
Dodge Viper SRT-10 — 2008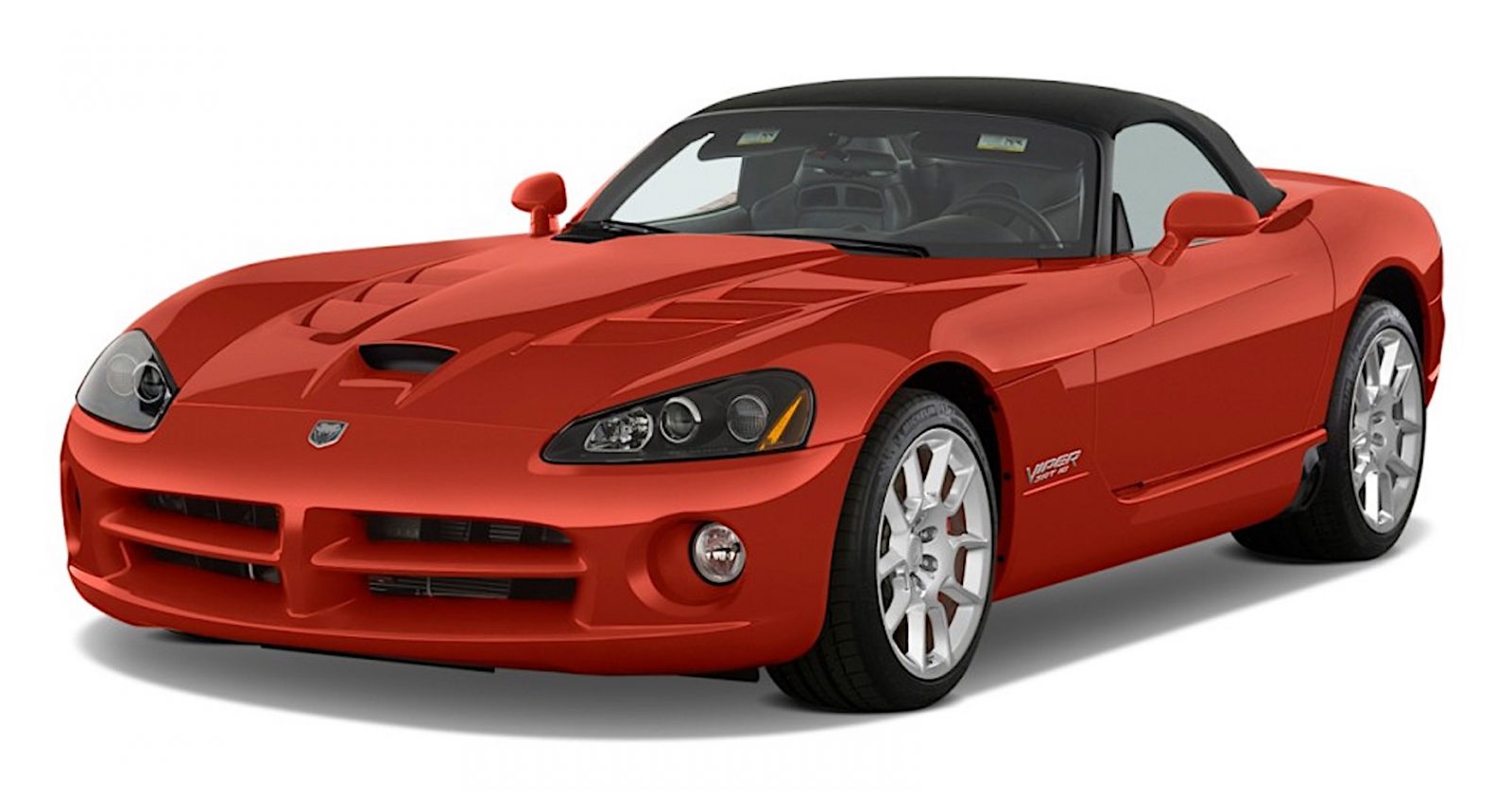 Price: $28,000
Engine: 8.4-liter V10
Power: 600 hp
Okay, we are super aware that the Viper doesn't quite have the poise or pedigree of, say, a BMW M5, but for bang-for-your-buck value, we just had to include it in our list. Employing a 600 hp 8.4-liter V10 was one of the only ways to garner attention back around the time the global economy was falling on its face. Compared to its predecessor, the Viper SRT-10's power jumped from 510 to 600 hp while torque rose from 500 pound-feet to 560 giving the Dodge some true supercar numbers. Its 6-speed manual was beefed up to take the added stress, and its suspension setup was totally overhauled for better handling—giving it a top speed of 202 mph. Its exhaust note is throatier than the outgoing model, but it still trails the M5.
CONCLUSION
If you're looking for a car with the best engine and an addictive exhaust note, then the M5 is probably for you. However, if you want a wolf in sheep's clothing—a Lambo V10-powered S6 sedan with class-leading all-wheel-drive traction, then pick the Audi. But if you want something totally outrageous but quick and fun—and American—then opt for the Viper.