Britain's oldest car manufacturer—AC Cars—to unveil brand new Cobra GT roadster in 2023
The new Cobra gets an extruded aluminum chassis, carbon composite body and a 654-hp V8 engine
The new coupe's styling will closely follow its iconic predecessor
The AC Cobra is one of the most iconic sports cars of all time. In terms of street cred and desirability, the Cobra is way up there with the likes of the Jaguar E-Type, Ferrari Dino, Chevy Corvette and even the Lamborghini Miura. It's a hero car that every revhead has yearned for at least once in their lifetime.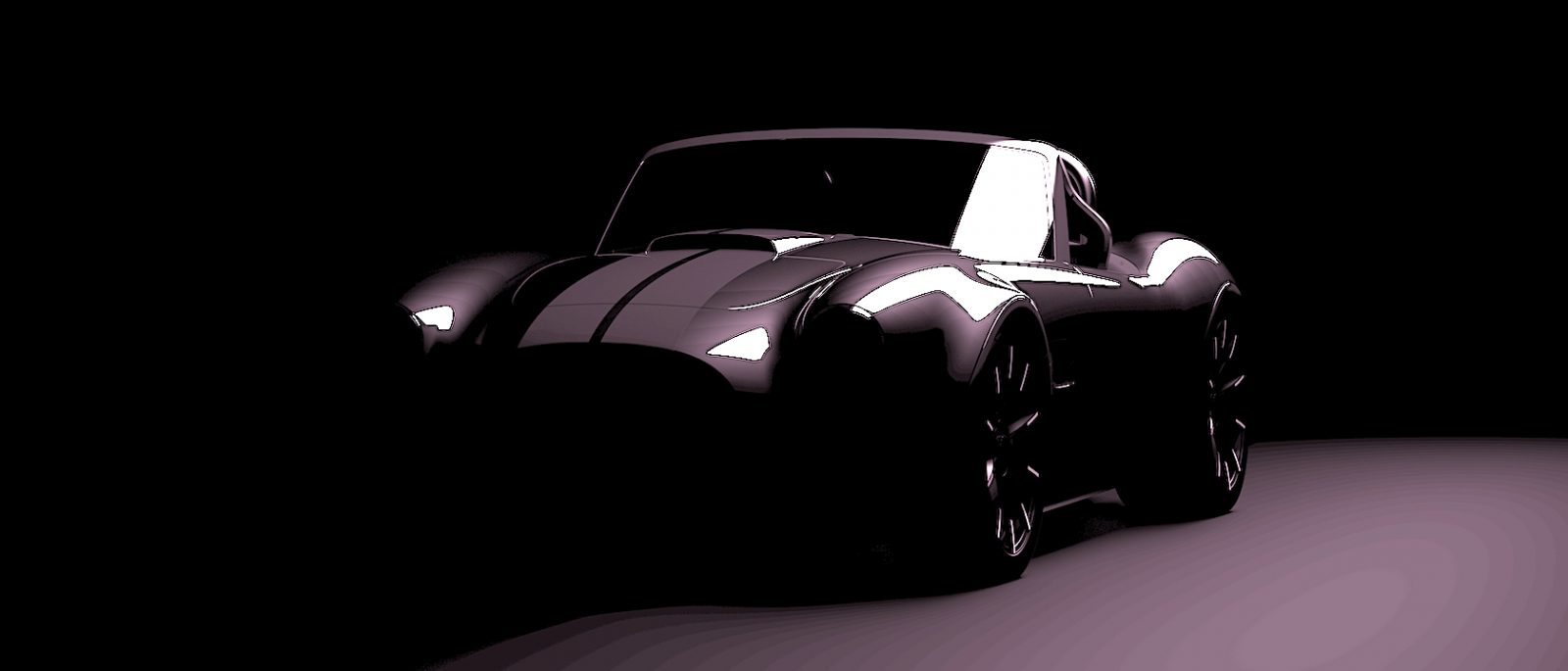 The Cobra originally debuted as the ACE in 1953 until Carroll Shelby teamed up with AC and dropped a 260 cubic-inch Ford V8 into it thus creating the 1962 Cobra.
As it turns out, this curvaceous British roadster, better known in the U.S. as the Shelby Cobra, is making a long overdue comeback in 2023 as the "AC Cobra GT Roadster." The new model will be unveiled next spring, but to whet the market's appetite, the company has released some teaser images. And from what we can see in these first photos, the new model inherits many of its predecessor's sleek, swooping curves and flared fenders.
AC Cars was restructured this year and has been developing its new take on the legendary coupe that had a starring role in Will Smith's 1995 flick Bad Boys.
Inheriting a profile rightly regarded as legendary, but delivering a revolution in design for the 61-year-old model, the new AC Cobra GT roadster is the result of three years of intense investment and development. Focused on producing the most advanced Cobra ever, AC Cars is scheduled to unveil its exclusive new sports car in London in 2023, as the marque prepares to celebrate its 122nd year.
With a range of options inspired by the brand's heritage, as well as a bespoke service creating unique vehicles, each owner will be able to stamp their own personality on their Cobra.
Boasting an extruded aluminum space frame chassis, developed specifically for the new AC Cobra GT roadster by partners Icona Design Group and Cecomp Spa in Italy, the two-seater is powered by a V8 engine developing up to 654 hp and 575 lb-ft of torque. It will come with a choice of either a 6-speed manual or a 10-speed automatic gearbox in a car weighing under 1500kg. AC Cars claims the Cobra will jump from 0-60mph in approximately 3.6 seconds.
The development of an all-new advanced vehicle architecture, as well as a hand-finished manufacturing process, means the AC Cobra GT roadster will set a benchmark in production detail and build quality. With a wheelbase of 2570mm, the new AC Cobra GT roadster is the largest AC Cobra yet, and is expected to deliver class-equalling performance, ride, and handling. While the original model came with almost no creature comforts, the new coupe will employ air-conditioning, electric windows, comprehensive in-car entertainment, and the option of a removable hardtop.
OUR THOUGHTS
What car lover wouldn't be thrilled to see an all-new Cobra GT burst onto the scene, especially with a 654-hp V8 engine? It's kind of like an Andy Warhol masterpiece being re-invented for the 21st century. Brilliant! AC Cars is fully aware of the icon and history they're dealing with here. That's why the styling, according to those teaser images, appears to closely follow that of the original 60s model. After all, when you're on a good thing…