The Maserati GranTurismo Folgore comes with either a new EV powertrain or a twin-turbo V6 engine.
The 3-motor electric powertrain pumps out a healthy 751-hp and 995 lb-ft of torque.
Hats off to designers for maintaining the brand's gorgeous lines.
There are three highlights to the new Maserati GranTurismo Folgore. But we think you'll only be interested in the latter two.
Firstly, you can get it with a new 3.0-liter twin-turbo V6. Secondly, the coupe is also now available with a 751-hp fully electric powertrain with a zero to 60 mph sprint time of 2.7 seconds. And thirdly, Maserati has managed to retain a supremely key element: that of its exquisite looks.
Yes, you guessed it—we are going to concentrate on the electric version and the car's sexy sheet metal. We'll save the V6 for another day. But before we go any further, readers should also know that in creating a bespoke EV variant, Maserati has done away with its signature V8 engine.
Stylists at the home of Neptune's Trident logo say they made a choice early on to "maintain continuity" of the gorgeous silhouette with its predecessor because the market had taken a liking to it. Its long nose, substantial wheelbase, bulging fenders and short deck all combine to give the Folgore one of the prettiest exteriors in the supercar world. All cars also incorporate extensive use of lightweight materials such as aluminum (which makes up 65 % of the new GT) and magnesium, as well as rigid "high-performance steel" tipping the scales at 4,982 lbs for the Folgore EV.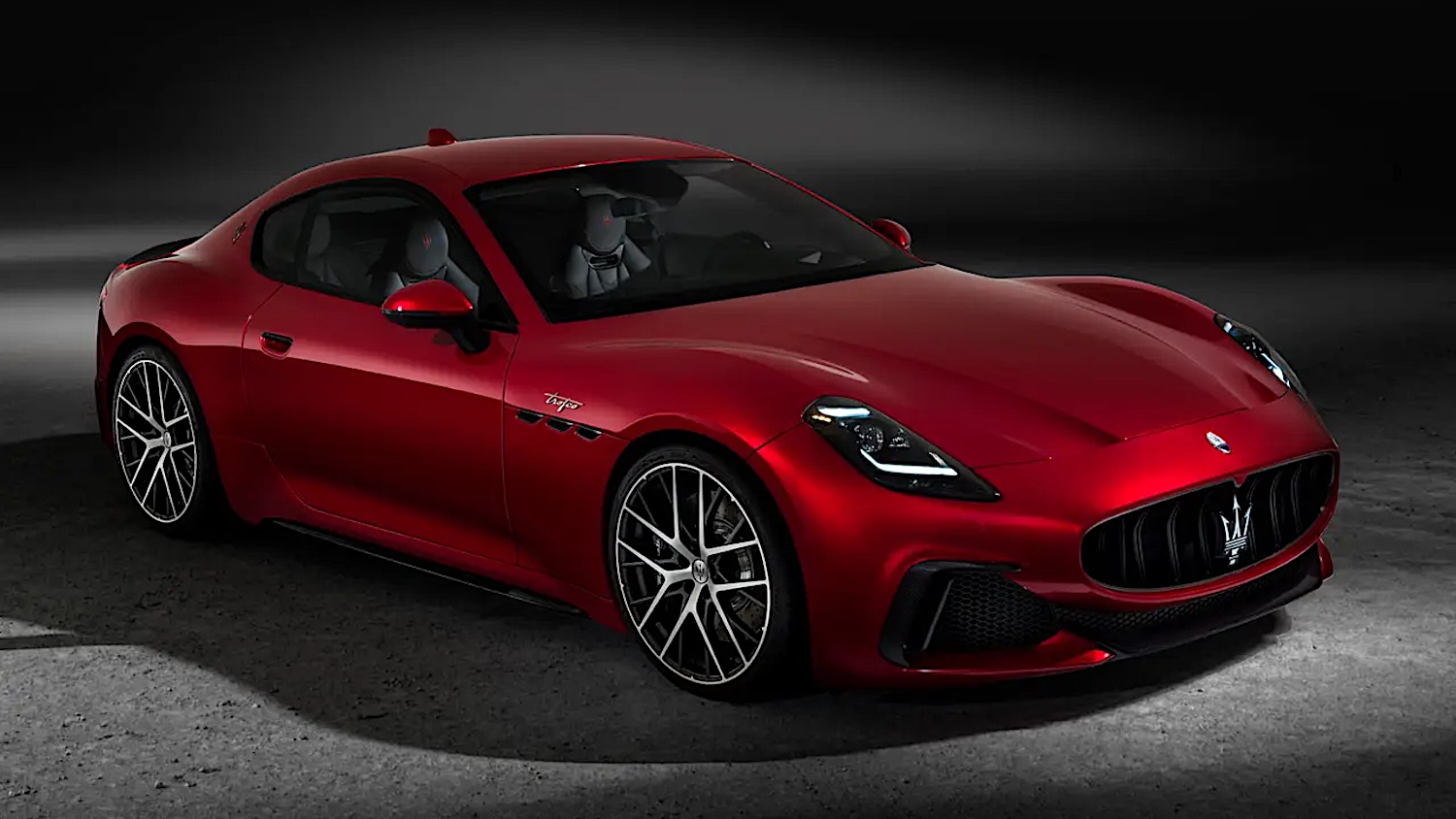 That's why this particular EV will stand out—because it is arguably the most beautiful electric car to go on sale. So what about its mighty EV powertrain? Packing the gutsiest powertrain in the GranTurismo lineup, the Folgore employs a tri-motor setup—two at the back and one at the front, with each motor rated at 300kW, which, when translated produces total output of over 1,200 horsepower and 995 lb-ft of torque.
Not all that output, however, can be channeled to the wheels continuously, though the power can be delivered at once for short bursts. Fitted with a 92.5kWh battery pack, Maserati says the drivetrain can continuously transmit around 751 horsepower to all four wheels. Interestingly, it can discharge 100 percent of the available power through the rear axle alone, making the GranTurismo Folgore rear-wheel drive when the driver wants that.
No photos of the cabin have surfaced yet, but Maserati says the Folgore features a modern interior fitted with innovative systems. These include the Maserati Intelligent Assistant (MIA) Multimedia system, a comfort display that brings together the main functions on an integrated touchscreen, as well as an optional Sonus faber 3D sound system and Head-up Display.